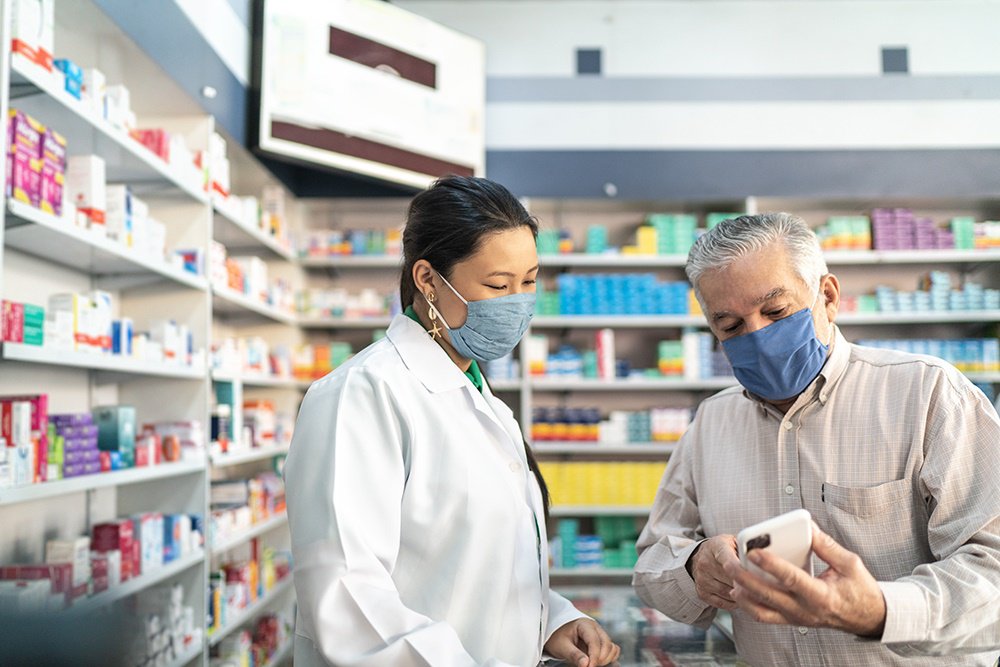 Anyone feeling unwell over spring bank holiday can still access a variety of healthcare services when their GP practice is closed.
Pharmacies are the first place to go for a minor health concern.
A list of Tameside and Glossop pharmacy opening times have been published for the bank holiday – Monday 31 May (Spring). For more details, check the NHS website at www.nhs.uk.
As qualified professionals, pharmacists are experts in medicines and can offer clinical advice and over-the-counter medicines for a range of minor illnesses, such as cough, colds, sore throats, tummy trouble and aches and pains. People can speak to a pharmacist in confidence, in a private area, about the most personal symptoms, and should telephone their usual pharmacy before travelling as opening times may vary over the bank holiday.
Some pharmacies are providing a delivery service for residents who have no support. People are encouraged to reduce the demand and pressure on this service if they are feeling unwell and self-isolating by asking friends, relatives or neighbours to collect their medicines in the first instance.
Anyone with a health condition that cannot be treated by a pharmacist should call NHS 111 or go online https://111.nhs.uk/, available 24 hours a day, 7 days a week.
The Primary Care Access Service (PCAS) also offers appointments with a healthcare professional to patients who require urgent but not life-threatening assistance at one of the five neighbourhood hubs via NHS 111.
Prior to the bank holidays, patients who need to contact their GP practice should visit the practice website to complete a confidential online consultation form for non-urgent health needs or call to discuss a face-to-face or virtual (telephone or video) appointment.
Anyone with coronavirus symptoms, no matter how mild, is advised not to visit their GP practice, pharmacy or hospital. It is important that they self-isolate for at least 10 days from when their symptoms started and get a test immediately, so that it's within five days of being symptomatic. To book a test or order a home testing kit, go online www.nhs.uk/coronavirus or telephone 119.
Dr Asad Ali, Co-Chair at NHS Tameside and Glossop Clinical Commissioning Group, said: "When GP practices are closed, patients who have had a clinical assessment via 111 and are deemed to require urgent but not life-threatening assistance may be offered an appointment at one of the neighbourhood hubs."
For a full list of pharmacy opening times, the pharmacy delivery service, primary care services plus access to other healthcare services including emergency support, visit https://www.tamesideandglossopccg.org/accessingcare