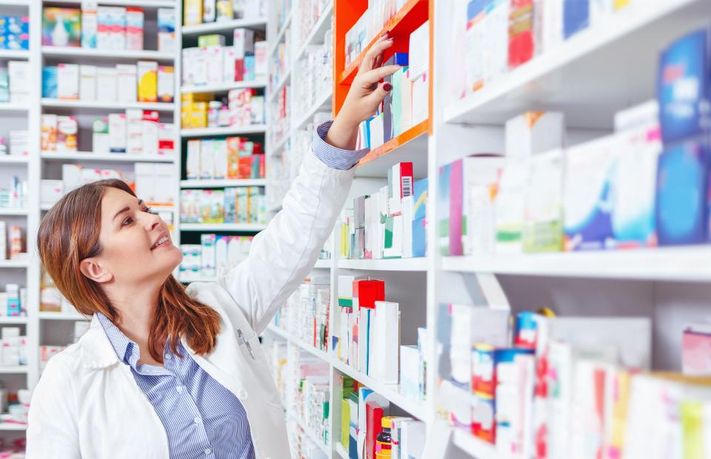 People in Tameside and Glossop are being advised to access advice and treatment for minor illnesses via their community pharmacies this August bank holiday.
The NHS and community pharmacies are encouraging people to make pharmacy their first port of call for expert advice and care.
As qualified professionals, pharmacists are experts in medicines and can offer clinical advice and over-the-counter medicines for a range of minor illnesses, such as minor eye problems, cough, colds, sore throats, tummy trouble, aches and pains, a migraine, eczema or other skin problem, or minor burns/injuries.
Several pharmacies in Tameside and Glossop will be open on bank holiday Monday 30 August and all pharmacies will be open for their regular hours thereafter.
People who take regular medications are urged to make sure their prescription will last them over the bank holiday weekend. Some pharmacies are providing a delivery service for residents who have no support.
People are encouraged to reduce the demand and pressure on this service if they are feeling unwell and self-isolating by asking friends, relatives or neighbours to collect their medicines in the first instance.
People can speak to a pharmacist in confidence, in a private area, about the most personal symptoms, and should telephone their usual pharmacy before travelling as opening times may vary over the bank holiday.
Anyone with a health condition that cannot be treated by a pharmacist should call NHS 111 or go online 111.nhs.uk, available 24 hours a day, seven days a week for advice. They can book patients with an urgent but not life-threatening condition an appointment to see a healthcare professional through the Primary Care Access Service (PCAS) - historically known as 7-Day Extended Access, GP out-of-hours and Alternative to Transfer - to be seen at one of five neighbourhood hubs in Tameside and Glossop.
NHS 111 will ensure people get the right treatment in the right place and will book an appointment for them to be seen at an agreed time.
Anyone with coronavirus symptoms, no matter how mild, is advised not to visit a pharmacy, GP or hospital. They should self-isolate for at least 10 days from when symptoms started and get tested immediately, within five days of being symptomatic. People can book a test or order a home testing kit by visiting www.nhs.uk/coronavirus or calling 119.
NHS Tameside and Glossop Clinical Commissioning Group have issued some tips to help people stay well over the bank holiday. These are:
Self-care: Have over-the-counter products such as painkillers, antiseptics and plasters in the medicine cupboard at home to help bring relief to symptoms. Drink plenty of water as it's a good way to stay hydrated. Get plenty of rest and avoid fizzy drinks and pure fruit juices. Order repeat prescriptions well in advance of the bank holiday.
Pharmacy: Make pharmacy the first port of call for advice/care for minor conditions and general health advice. Go to the pharmacy at the first sign of any minor illness e.g. coughs, colds, sore throats, flu, and aches and pains.
NHS 111: Contact NHS 111 if a pharmacy cannot treat. Phone 111 or go online www.111.nhs.uk
Dentists: If in pain or in need of support, help or advice, please telephone your dental practice in the usual way. If you don't have a usual dentist and you have an urgent need you can call your local dental helpline on 0333 332 3800
Dr Ashwin Ramachandra, co-chair at NHS Tameside and Glossop Clinical Commissioning Group, said: "We want people who feel unwell to be able to get the help they need easily especially over the bank holiday. Visiting your local pharmacy first is the best thing you can do to help with minor health concerns. If they are unable to treat you then contact NHS 111 for advice. They will be able to help you and book you an appointment to be seen by most healthcare professionals when necessary.
"It is strongly advised that you do not turn up at A&E if your medical condition is not life threatening. NHS 111 will help if you are not sure or you can use https://www.nhs.uk/nhs-services/urgent-and-emergency-care-services/when-to-go-to-ae/"
"We need to keep A&E for those that need immediate life-saving care and people who attend when they don't need it may be turned away and directed to another NHS service. So using NHS 111 first may save a wasted journey and get you treated quicker."
Information on pharmacy opening times and how to access care can be found at https://www.tamesideandglossopccg.org/accessingcare