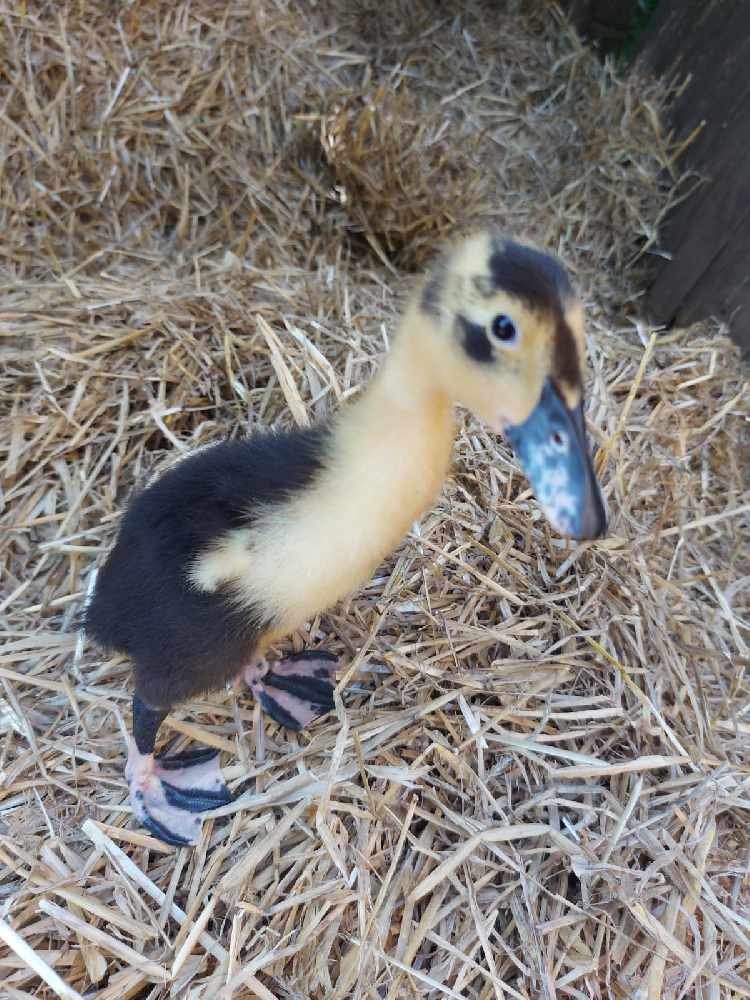 Meet Lettuce the duck! He's currently being trained by a volunteer at a Glossop animal sanctuary to become a "support duck".
A support animal provides comfort to help relieve a symptom or effect of a person's disability.
Lettuce will make his debut this weekend at Haywill Animal Sanctuary's Etherow site in Broadbottom.
Alison McGowan, who has been training Lettuce since birth, said: "Lettuce the runner duck will primarily be working with disabled adults and children.
"We have found he has a very calm temperament and loves to be with people, this in turn has a very calming effect on others, and he brings a great deal of joy to everyone who meets him."
The animal charity is holding a pet and horse accessory sale at its site on Mottram Road in Broadbottom this weekend.
It's from 1pm to 4pm on Saturday and Sunday.
All proceeds will be used to care for the Haywill animals at their two sanctuaries.