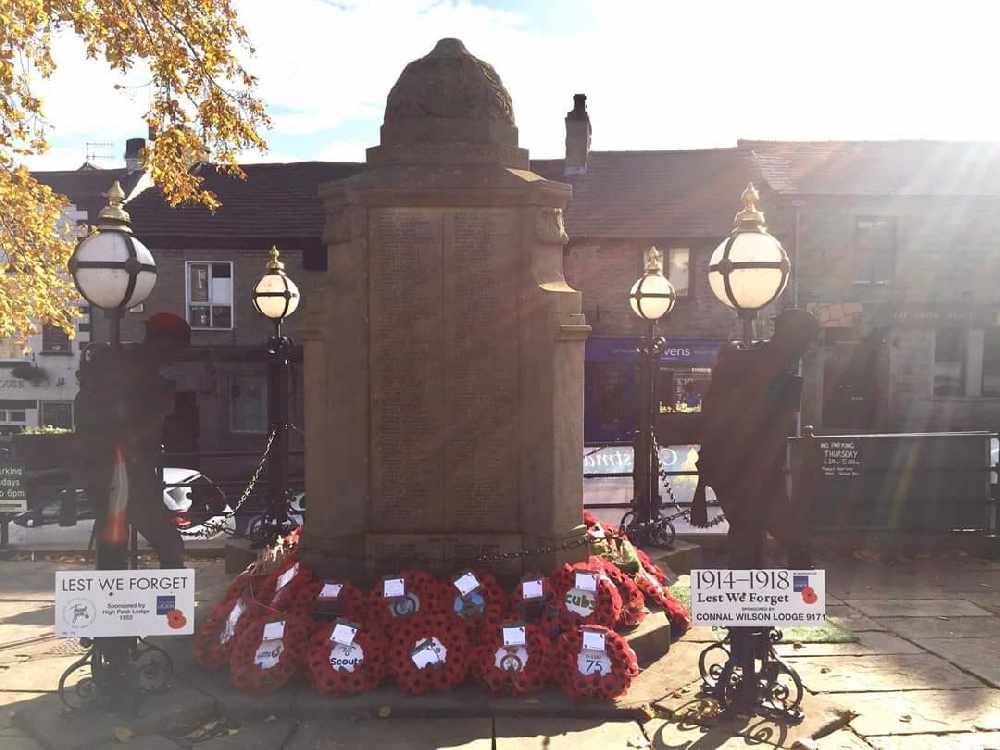 Remembrance Day will still be marked in Chapel-en-le-Frith this year, despite the coronavirus pandemic. 
Of course, 11 November is a date etched in all of our hearts when we all traditionally pay our respects to the fallen of all conflicts but 8 November, as the nearest Sunday, will be when the Chapel branch of The Royal British Legion holds its service.
There will be a shortened version of their usual service, carried out by the RBL branch and the parish council. Wreaths will be laid, on behalf of all the people and organisations of Chapel-en-le-Frith and surrounding areas.
In order to comply with Covid-19 guidelines, the branch - which has been supporting its community since 1928 - asks people to co-operate by not attempting to attend the service this year.
But the branch says, as they feel it is "of the utmost importance to still include everyone", they aim to live stream the service via the Chapel-en-le-Frith Royal British Legion Facebook page.
The branch said of its plans: "Whilst a little different, we feel it is important that everyone still feels included and embraced by the service. It is planned to last about 15 minutes and the event will be hopefully given wide publicity.
"The war memorial is always open 24 hours a day for you to pay your private respects.
"We would ask that everyone respects the usual two minute silence within their own environment or by joining your friends and neighbours on your own front door steps, on both Sunday 8th and Wednesday 11th at 11am.
"Although collections for the Poppy Appeal are severely limited this year, a donation can be made via the RBL website or at major supermarkets and some local Chapel, Peakdale, Dove Holes, Combs stores and pubs."
They added: "You may also wish to take part in the initiative to "fill our windows with Poppies". Either colour your own Poppy or download resources (see the Royal British Legion web site, rbl.org.uk) and place in your house window. We aim to fill Chapel and the surrounding area with poppies... you can help.
"In this most difficult of years, we hope you will all approve of these arrangements and the people remembered on the memorial will get the same respect we give them every year.
"We look forward to returning to normality in 2021 and carrying out our usual, well attended and supported parade and service. Many thanks for your support and co-operation."
Main image:
The Chapel-en-le-Frith war memorial during last year's commemorations. Photo: The RBL Chapel branch.