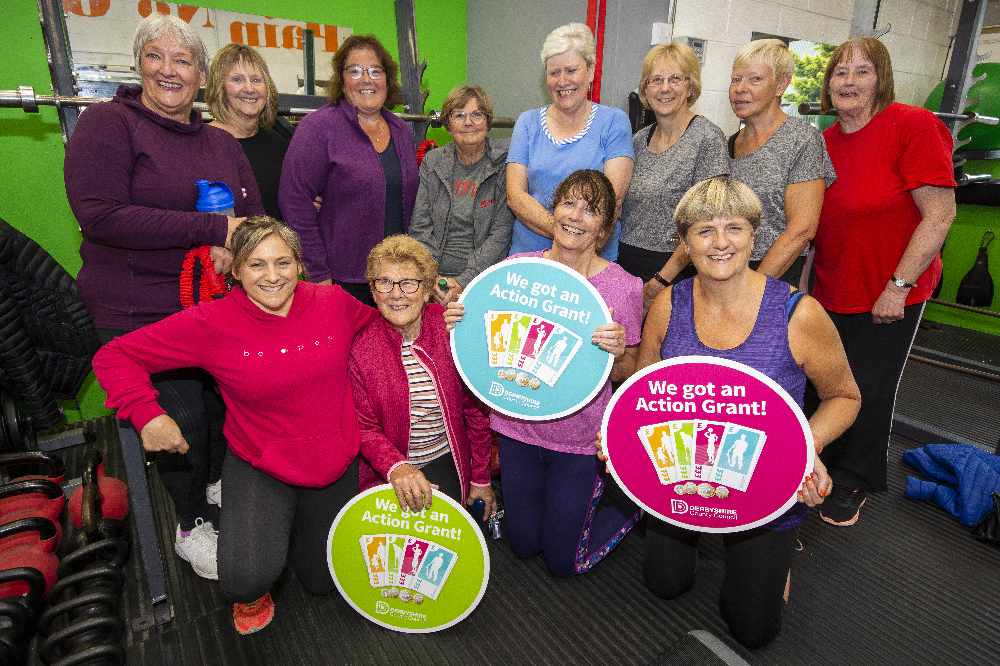 A Buxton-based group is set to get even fitter, thanks to a £500 grant from Derbyshire County Council. 
'Fitting In' is an exercise group instructed by a professional trainer which has been running for 15 years. Members mainly range between the ages of 60 to 87, but the group is open to all adults who want to keep fit.
They used their £500 'Action Grant' to buy resistance tubes and dumbbells that had been recommended by their trainer. These increase the range of exercises that the class can do and make sure that everyone gets to participate fully.
Fitting In member Anne Kenworthy said: "Being able to buy this new equipment is brilliant and has given a fresh impetus to the group. We can gently challenge ourselves a bit more and everyone feels included. A bonus is that we can take the equipment home to practice.
"We are very grateful to the county council for their support and I must say that applying for the grant was really easy and we got a decision very quickly."
Anyone wanting to find out more about Fitting In can contact Anne by email annebarler@aol.com or by calling 07967 321674.
Glossopdale councillor Jean Wharmby, who is DCC's Cabinet Member for Adult Care, said: "I went to visit this group and ended up joining in! Their enthusiasm was infectious and it was great to see their grant being put to such good use.
"Not only are participants keeping fit and having fun it was clear that many of them have become good friends as well. I wish I could get there every week! They've made their £500 go a long way and I hope their story will encourage other groups to apply for one of the grants."
The Action Grant scheme supports community groups across Derbyshire with their activities.
There are 2,000 grants of up to £500 to help groups fund projects and events which will benefit their local communities. There are also some larger grants of £5,000 and £10,000 for new projects which offer long-term benefits for local people and promote two or more of the Action Grant themes.
The county council has now awarded Action Grants totalling £578,800 to 600 groups across Derbyshire in the first five rounds of the scheme, since it launched in May 2018.
All the details of the scheme, which runs until the end of May 2020, are available at derbyshire.gov.uk/action including information about all the grants already awarded and videos of some of the groups.