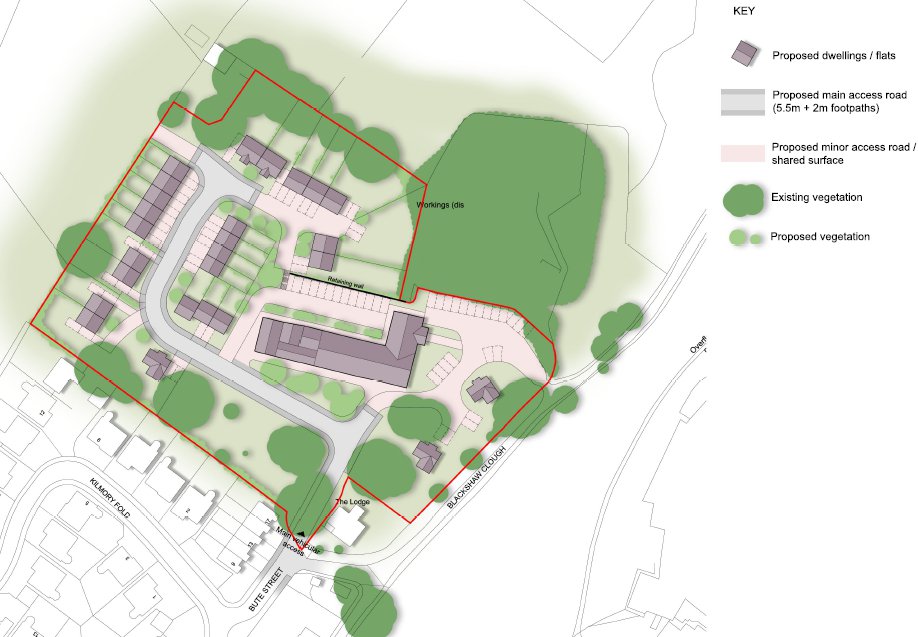 Opposition is mounting over a new NHS Property Services bid to build what it describes as a 'residential community' at the Shire Hill Hospital site.
It has returned to High Peak Borough Council with a fresh outline planning application for 'residential development including retention and conversion of the former administration building'.
There was local opposition in 2017 when Tameside and Glossop Clinical Commissioning Group decided to close the hospital and transfer patients to a more modern facility near Tameside Hospital.
This was repeated when NHS Property Services made its first application to residentially developing the Bute Street site soon after.
Public consultation on the new plea, which has already begun, has led to objections from people living in Old Glossop.
More are expected before the consultation period ends on July 2.
The number and types of units do not have to be revealed until the application, if approved, reaches the next stage, but it could be more than 50.
In a document to the council, NHS Property Services speak of an 'aspiration to create a high quality and well integrated residential community' which would bolster the borough's supply of housing and secure an effective re-use of brownfield land.
The document points out that the site is owned by NHS Property Services, is not in the Old Glossop Conservation Area, is empty and that none of the buildings are listed.
It also claims:
The buildings are surplus to requirement for health uses and that significant investment would be needed to convert them in an alternative use.
The original workhouse building and infirmary are dilapidated and have had materials stripped from them by vandals.
The NHS is duty bound to get the best capital receipts for the land and invest the money into health provision.
Access for vehicles and pedestrians would be by Bute Street.
NHS Property Services say the housing mix would be addressed at a reserved matter stage, but they were looking at a 'good range of choices' that would appeal to first-time buyers, families and older people.
On the question of affordable homes provision, the local planning authority stipulate 30 per cent of sites of 25 units or more.
High Peak MP Robert Largan posted: "The outline plans are for 'up to 52 units', with the former administration block retained and converted into flats, alongside houses.
"This application, taken along with proposals for the land east of Bute Street (HPK/2019/0215) and Hawkshead Mill (HPK/2019/0311) – threaten to permanently change the unique character of Old Glossop village.
"You can see the full details of the application and submit any comments you have at: http://planning.highpeak.gov.uk/ Alternatively, email me with your views on mail@robertlargan.co.uk and I will make sure they are passed on directly to the planning officer responsible. I would strongly urge you to make your views known about the plans.
"I am not against building homes but I am very concerned about the scale of housebuilding locally and the pressure this is putting on our infrastructure and public services. I have long been of the view that if NHS Property Services do sell the old Shire Hill Hospital site, then the money they receive must be reinvested back into local healthcare services.
"I have raised this matter with Health Secretary, Matt Hancock, and I will continue to fight for our local NHS."