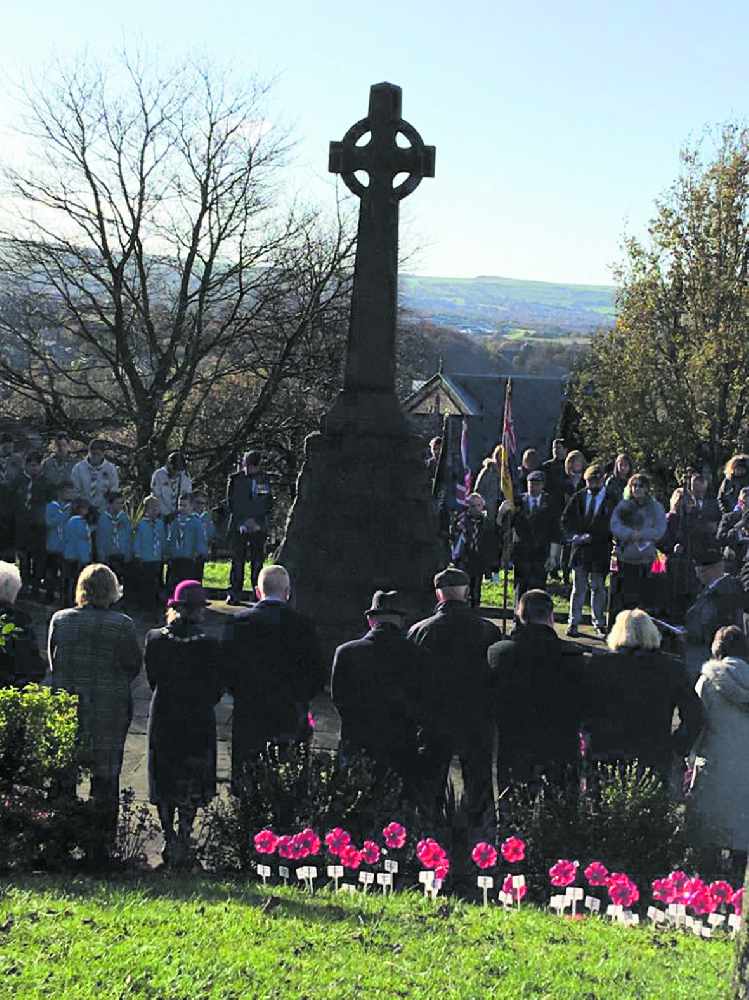 Tintwistle and Charlesworth people came out in force on Sunday to honour the villagers who paid the supreme sacrifice in two world wars and other conflicts.
At Tintwistle, people, some representing village groups and organisations, met on Conduit Street to march behind the local band to the war memorial on Old Road. Many carried wreaths as they walked along Conduit Street and West Street and onto busy Manchester Road and up Old Road.
This year the service was at the nearby United Reform Church and led by the minister, the Rev Alison Termie.
There was also a short service and wreath laying at the memorial.
At Charlesworth, people congregated around the war memorial at the village crossroads for a service conducted by the Rev Felicity Walters.
Just as at other services across the area, it was attended by people of all ages who lovingly paid their respects and gave thanks.