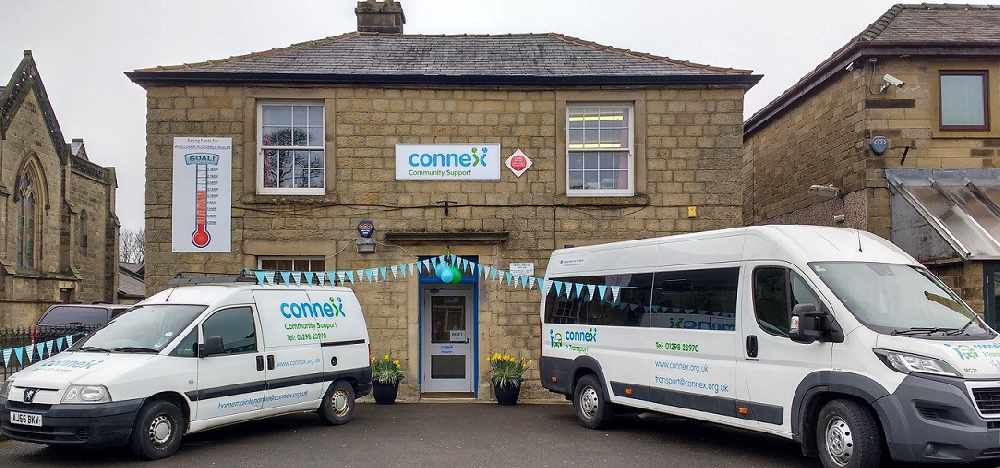 A High Peak voluntary group has secured a grant of over £110,000 from The Julia and Hans Rausing Trust from their Charity Survival Fund. 
Connex Community Support in Buxton say they were "delighted and a little stunned" when announcing the news on their Facebook page.
The group, based on Eagle Parade, said they have been fortunate in being successful as the Trust - an independent grant-making charitable fund supporting organisations and charities within the UK - received some 2,630 applications for a total grant pot of £18 million, with the requests for support totalling £174 million.
Connex say the funding will help the group to "weather the financial impact of the pandemic" which has "reduced our income and incurred higher costs through changes we made to working practices to ensure our staff and clients stay safe".
They added: "We can say we all collectively breathed a sigh of relief when we heard the news! Now we can rest easier, knowing we will still be around in six months' time delivering our support services to everyone in the local community who needs us. Thank you to The Julia and Hans Rausing Trust for believing in us."
Connex Community Support (formerly Buxton Volunteer Centre and Volunteer Centre Derbyshire Dales) provides vital support to the area's most vulnerable people, through a range of community services.
They say their mission is to "deliver essential support services to enable people to live safer, happier and more fulfilled lives".