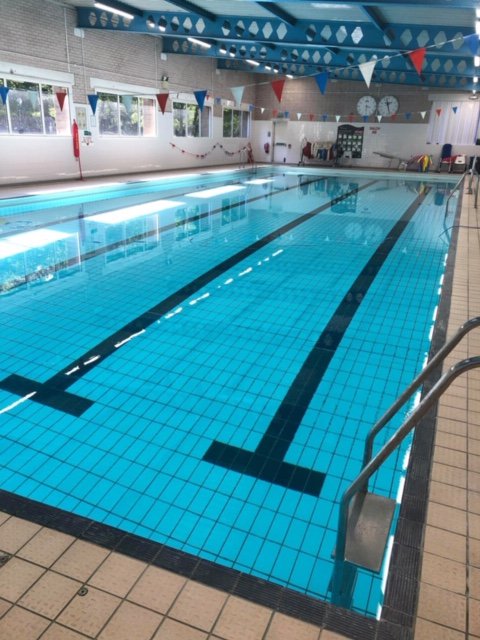 High Peak swimming pools has begun a phased re-opening this week, after being closed for several months due to the coronavirus pandemic.
The borough council has confirmed that the pools at Buxton Swimming and Fitness Centre and New Mills Leisure Centre will be open for public lane swimming, swimming lessons and some club bookings from Tuesday 1 September.
But Glossop pool isn't expected to reopen until later in September as repair work is currently under way.
The Dinting Road pool issued an update on Friday to say they've now carried out a static test and run the pool circulation under normal operating conditions, with no significant water loss so far.
Further works will start next week, which involves emptying the pool again, but they say the work "has progressed well" and they're working towards re-opening on Monday 21 September.
The borough council say it has been working with its partner Lex Leisure to put all the necessary measures in place at the pools, to ensure people can return to the water safely.
Pool users will be asked to book in advance via the app or online at www.leisurecentre.com, and wear their swim suits under their clothes when they arrive to minimise the time spent in changing rooms.
Enhanced hygiene measures are in place and one-way systems will operate through the changing areas and the pool.
Councillor Damien Greenhalgh, Deputy Leader and Executive Councillor for Regeneration, Tourism and Leisure, said: "This is great news for everyone who enjoys pool activities and who has been eagerly anticipating getting back into the water.
"Being active and moving more is something we are very keen to encourage and being able to bring swimming and other activities, such as aqua classes, back is a real bonus.
"As with the majority of other everyday activities, there are some changes that have been made to keep everyone safe and we ask people using the pools to be aware of this and to comply with the requirements."
This is an initial phase of re-opening and Lex Leisure will be looking to add more sessions to the programme including sessions for families and people with disabilities.
Councillor Greenhalgh added: "We're very much looking forward to welcoming people back and, together with Lex, we're looking to add more and more sessions to the programme in the coming weeks as the new ways of operating become established.
"In Glossop, people are already aware that work to repair the pool lining is taking place. I'd like to thank pool users for their continued patience and we'll let you know when we have a confirmed date for re-opening which we expect to be in the next few weeks."