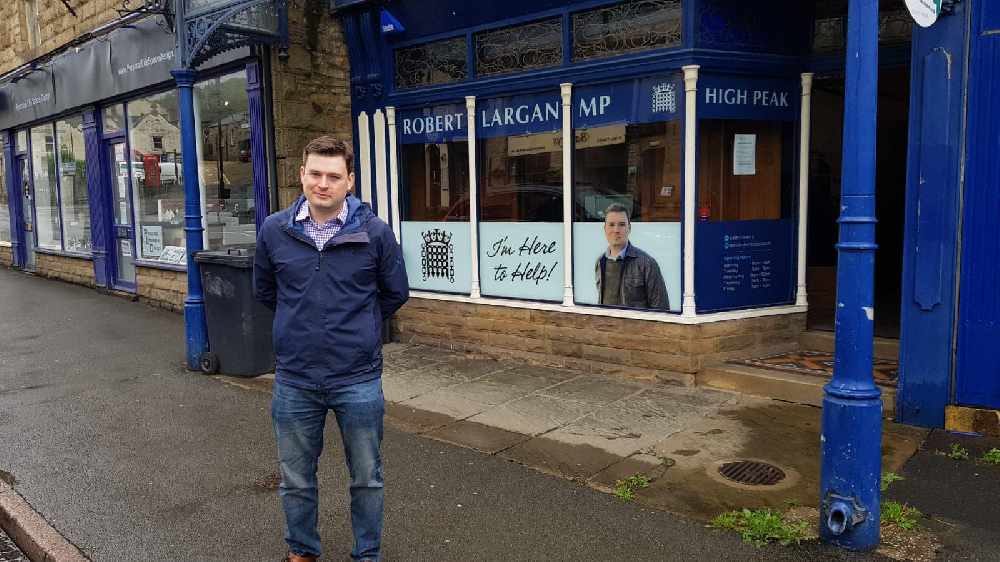 The Whaley Bridge constituency office of High Peak MP Robert Largan has reopened this week. 
The MP says it has Covid-secure measures in place to ensure the safety of staff and visitors.
He adds that staff have kept working to assist residents with enquiries throughout lockdown, despite having to suspend face-to-face surgeries with constituents but they will resume later his month on a weekly basis.
Mr Largan said his office has received "an unprecedented volume of casework", addressing over 8,000 cases since he was elected last December.
The office opening times are Monday to Friday 9am to 5pm - apart from Wednesdays when the office closes to visitors at midday.
It's at 18 Market Street, Whaley Bridge, High Peak, SK23 7LP.
The MP said: "I'm really pleased that my constituency office has re-opened. We've been working around the clock throughout the crisis, but it's great to be able to see constituents again and hear from them first hand."