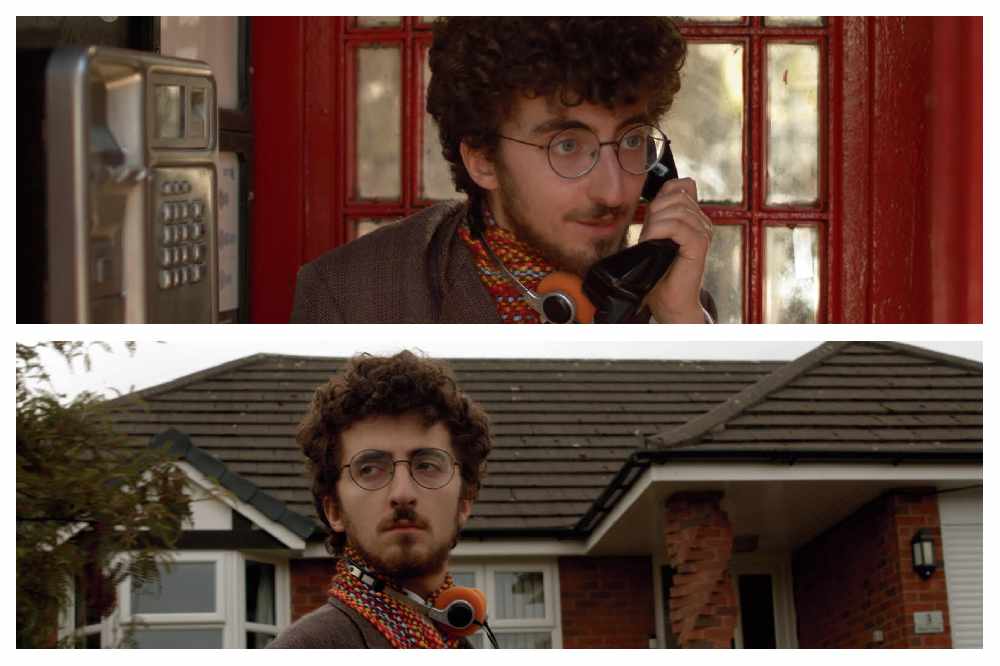 A Hayfield journalist is starring in the UK's only film against the BBC's controversial decision to charge over-75s for their TV licences.
Alex Greensmith (pictured) made his 'unintentional' acting debut in the black comedy 'The Licengoons'.
He said: "I knew the director from university and he called to say one of the actors had dropped out.
"He asked me if I wanted to take on the part and I accepted.
"I had never acted before, but I enjoyed it.... and I got paid."
Alex loved every second of his role in the 19 minute movie that explores the length TV licence officers may go to get OAPs to open their doors.
Alex, 22, plays the part of hapless TV licence salesman Reith Trethowan, who makes futile attempts to sell to over 75s.
The film also features former TV continuity announcer Evadne Fisher (Hellriser, Essex Heist), who herself will soon be affected by the universal £157.50 annual licence fee.
She plays 77-year-old Sybil Barnett, who does not wish to pay her licence but will politely humour the futile attempts of Reith.
In a last gasp attempt to get a sale, a rowdy second TV licence officer is introduced, who harasses the elderly by any means necessary to secure licence- payers' money.
The film was shot in Nottingham with a Midlands-based cast and crew. Film-makers were trained with Coronavirus Production Training certificates.
The decision to revoke the free TV licence for pensioners over-75 'disgusted' director Miles Anthony, 23, and was the impetus for the project.
He said: "The BBC has profited so much from the lives of this generation, and to just turn around and snatch it away is disgraceful.
"The BBC waste money on high wages and failed initiatives, so to blame their financial troubles on the over-75s is insulting.
"There has never been a film made criticising this injustice, not even an investigative documentary on TV licencing. The film explores what would happen if the enforcement officer knocking on your door was a criminal."
Five million Brits over the age of 75 lost their right to a free TV licence this August, but many have refused to pay.
Miles says the BBC have ordered the hiring of 800 extra TV licence officers to track non-payers and will spend over £100m on chasing the licence this year.
Proceeds from the film will go to Age UK. It can be viewed on YouTube or antho.uk.