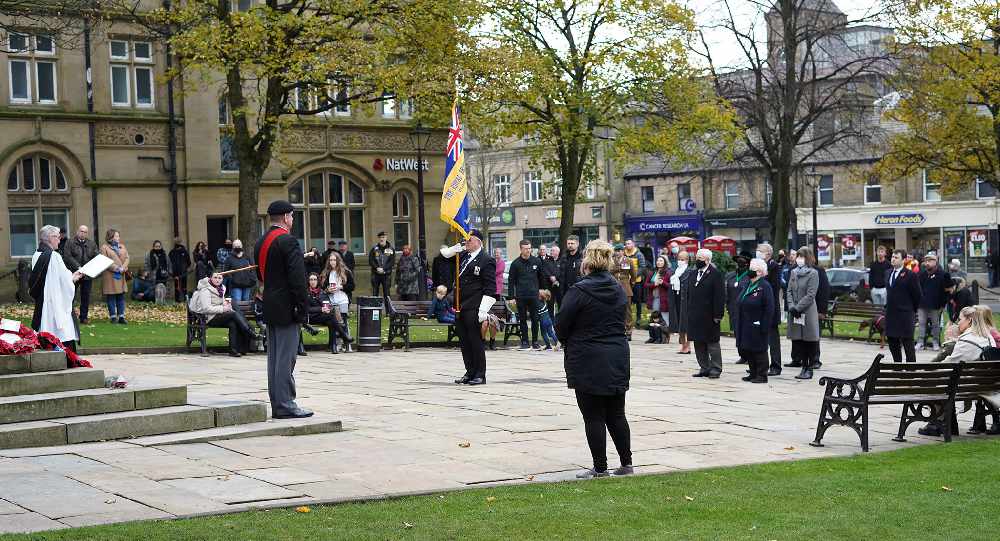 People across Glossopdale and the High Peak paid tribute to the service men and women who lost their lives in conflict in a different way on Remembrance Sunday this year.
Normally, residents would gather in their numbers at war memorials, attend church services and take part in community parades in the borough's towns to remember the war dead.
But this year, the coronavirus pandemic - and the current four-week national lockdown - has led to commemorations being scaled back or cancelled altogether.
However, determined to continue the tradition and ensure the victims of conflict are not forgotten, thousands of people across the borough observed the two-minute silence at 11am from their doorsteps - in a similar way to the clap for key workers on Thursday evenings earlier this year.
This included James Simpson (pictured below), who paid his respects from his doorstep: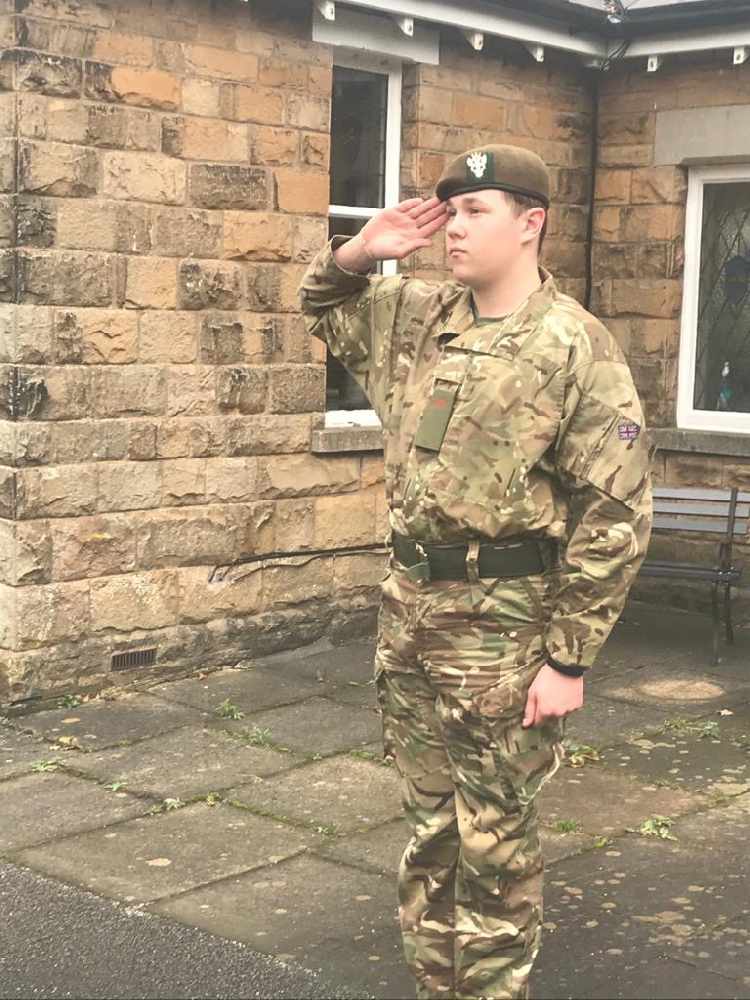 Residents in the Shirebrook area of Glossop also gathered at a safe distance outside their homes to pay tribute:
Across the High Peak, a number of short services and wreath laying ceremonies still took place on Sunday morning, but with very limited numbers and strict social distancing - and no parades, bands or processions.
Glossop
A number of wreaths have been laid at the Norfolk Square Cenotaph.
There was no parade from Market Street to the war memorial on Norfolk Square, no band, no communal laying of wreaths, no mass gathering of war veterans, Army cadets, Scouts and Guides or representatives from local organisations.
Instead, the Last Post was played and a wreath was laid by a representative of the borough council during a short ceremony.
High Peak Borough Council had asked people to mark Remembrance Sunday safely from their homes this year as efforts to control the spread of coronavirus continue.
But the plea was ignored by some who turned out to pay their respects - although many of which were following Covid-19 guidelines on social distancing and wearing face coverings.
Among those who laid a wreath were High Peak MP Robert Largan, county councillors Jean and George Wharmby, the Glossop branch of The Royal British Legion, and Deputy Lord Lieutenant David Holton.
MP Largan, who lives in Glossop, said: "Remembrance Sunday has been difficult this year and it is a great shame that we can't mark it in the usual way. But I was glad to be able to walk the five minutes from my front door to Norfolk Square in Glossop to lay a wreath in a socially distanced way. We will remember them."
Check out a selection of images from the proceedings in the photo album below, with pictures taken by photographer Chris Peate:
Firefighters at Glossop Fire Station at Whitfield Park also paid their own tribute.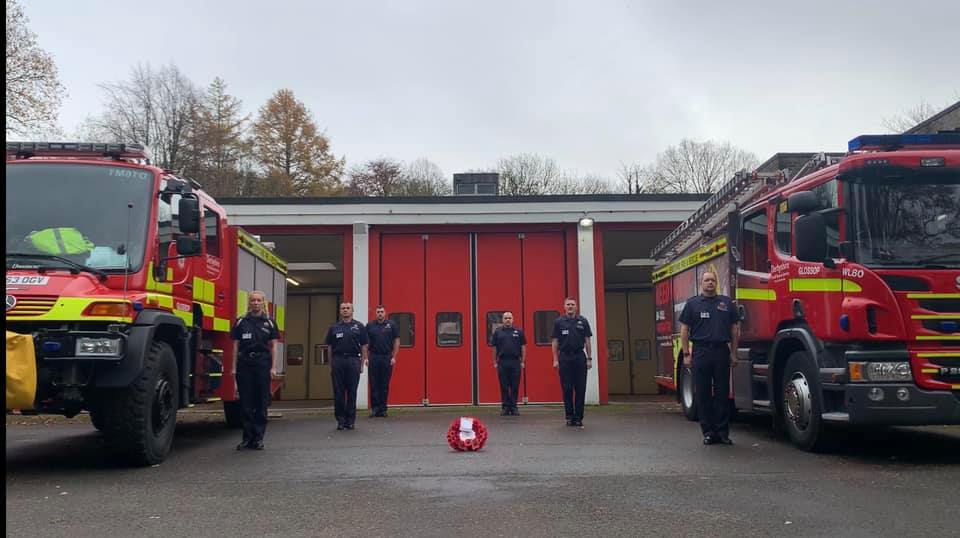 Posting on Facebook, they said: "Today Glossop On Call remember all the fallen soldiers who gave their today for our tomorrow.
"We also remember all 997 Firefighters killed in WWII and all those who have given their lives in the line of duty."
Hadfield
There was a short but scaled back ceremony at Hadfield cenotaph, with High Peak Mayor and Hadfield North councillor Ed Kelly laying a wreath at the war memorial at 11am ahead of the two-minute silence.
The short socially-distanced service was led by Rev Felicity Walters.
Hadfield South councillors Bob Mckeown and Ed Siddall were also present.
These images were taken by our photographer John Parkins: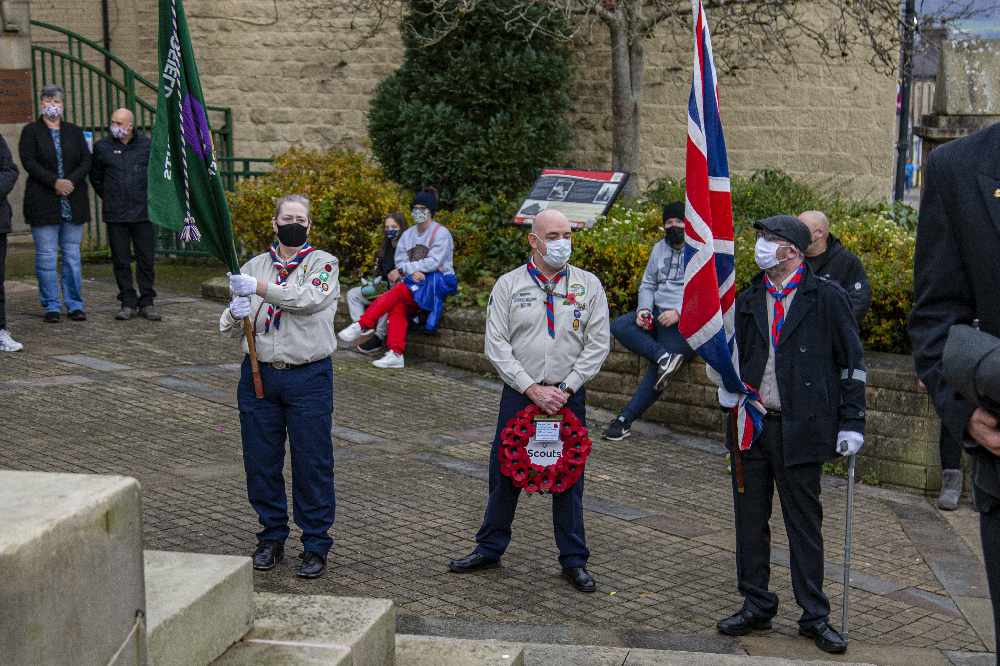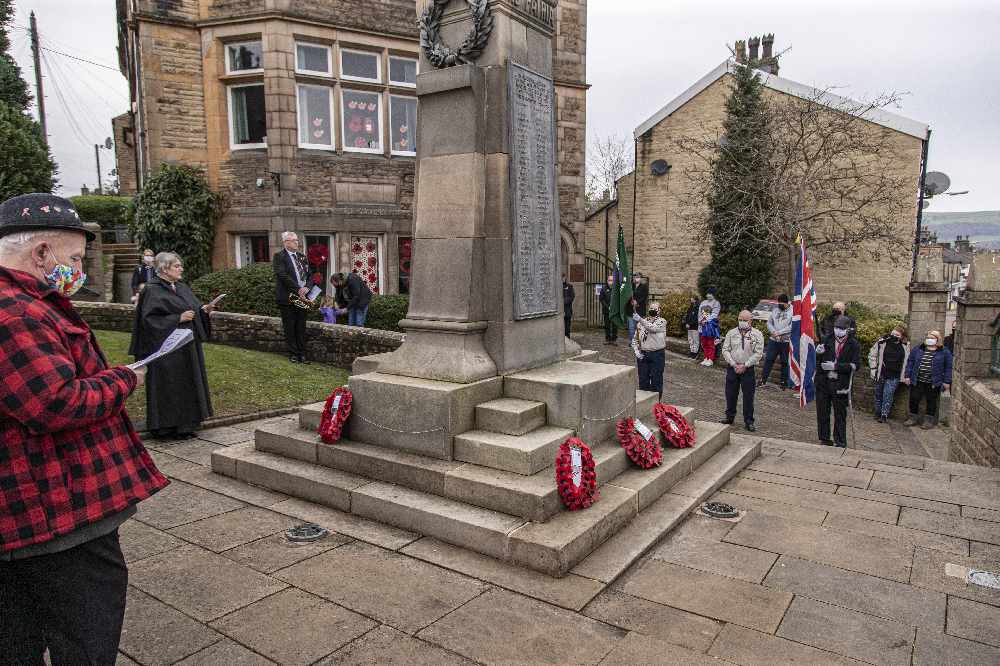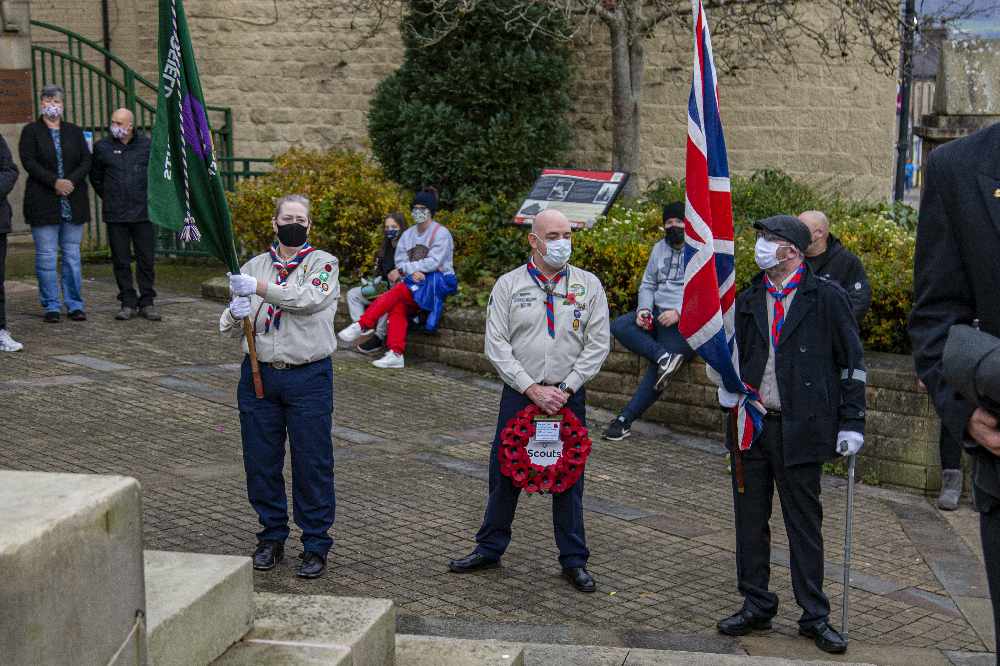 Tintwistle
The village didn't have a parade up to the Old Road cenotaph or a collective laying of wreaths like it normally would this year.
Christ Church didn't have a service with a bugler either. However, residents were allowed to the cenotaph outside the paved area under strict Covid guidelines.
Borough councillor Rob Baker laid a wreath at the war memorial on behalf of local residents.
He said: "I know that many residents would have wanted to attend the War Memorial today to remember the fallen so I was pleased, in this strangest of years, to be able to lay a wreath on behalf of all Tintwistle residents."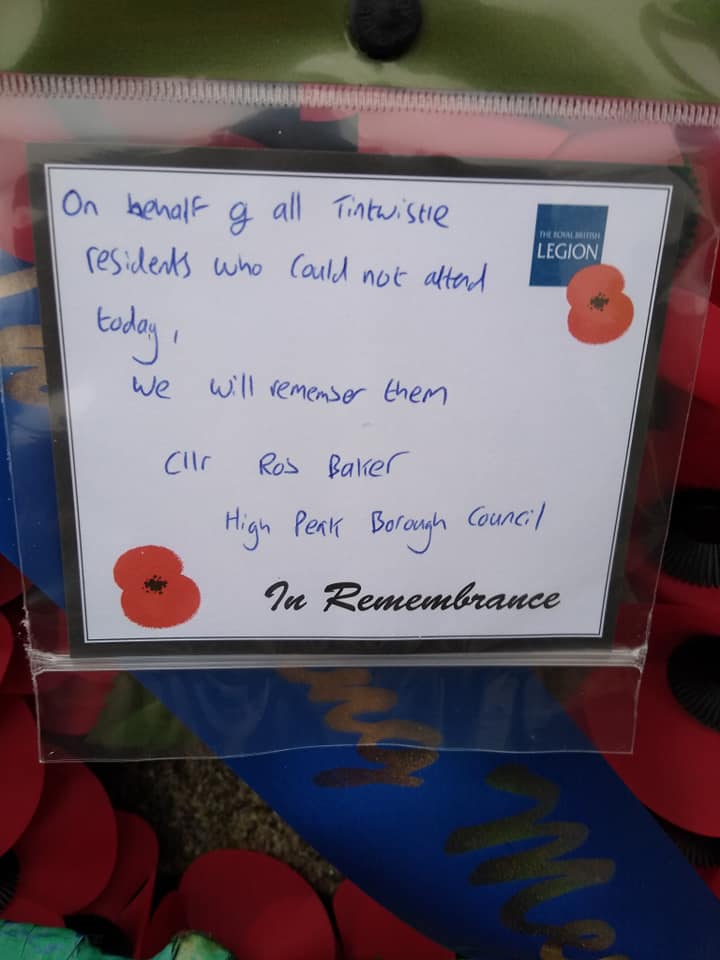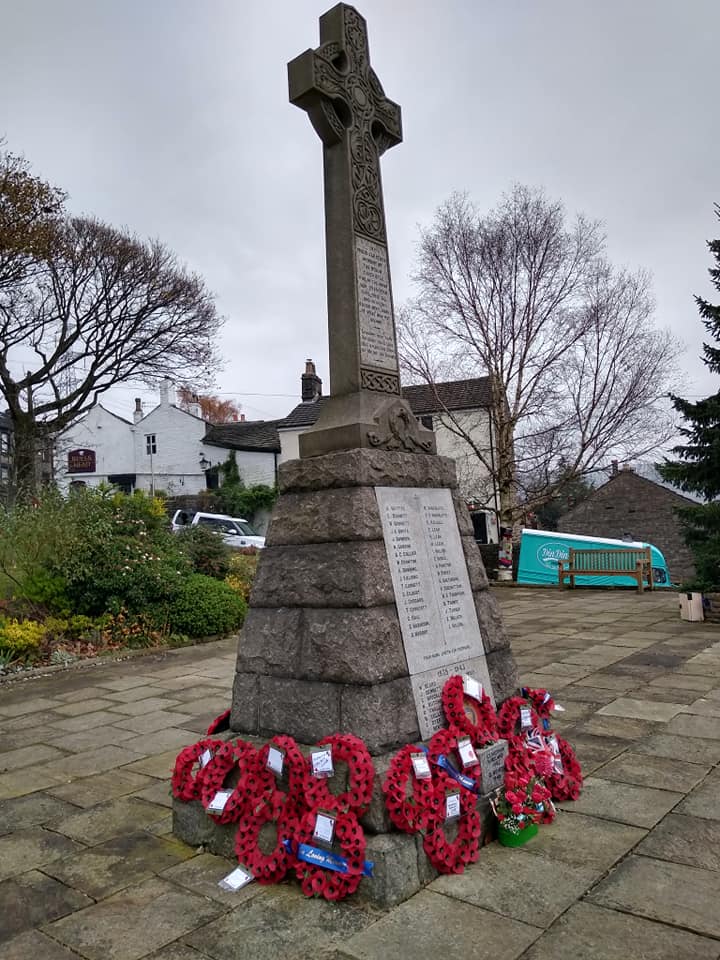 Image credit: Cllr Rob Baker
Padfield
A service couldn't be held at Padfield Congregational Chapel this year but residents have still paid their respects to the service men and women past and present who have lost their lives.
Padfield borough councillor Ollie Cross said he was "deeply humbled" to have had the privilege of placing a poppy cross in the grounds of the church and, despite no service, said it was "still a very poignant morning of individual private prayer, reflection and remembrance". He also later stopped by the Cenotaph in Hadfield to pay his respects privately.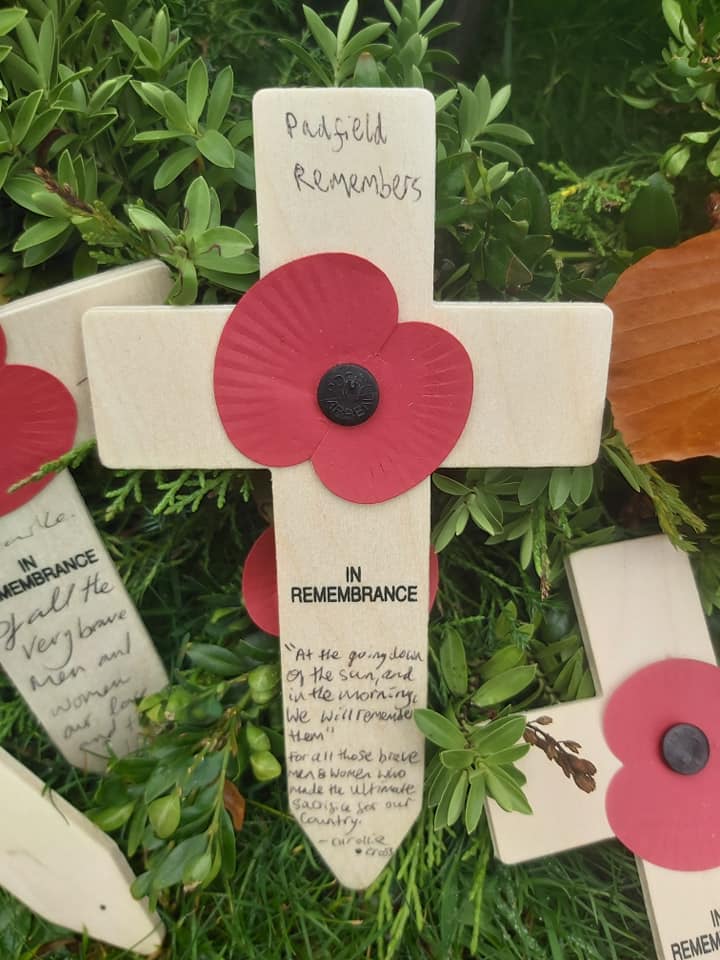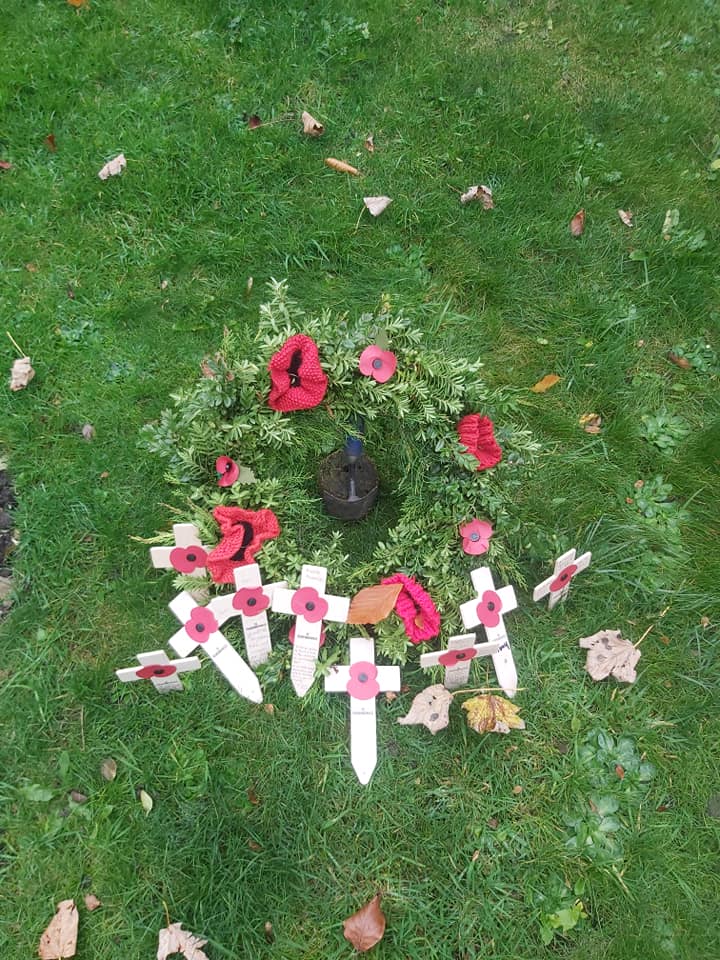 Remembrance tributes in Padfield. Image credit: Councillor Ollie Cross.
He added: "Remembrance Sunday is very different this year due to the restrictions currently in place, but it's still enormously important to humbly reflect, respect and remember all those brave men and women who made the ultimate sacrifice for our country.
"Padfield remembered those from our village who fell in World War I: Arthur Aldous, Frank Beard, Len Bottoms, John A Boote, John Goddard, George Marsden, William Marsden, Robert Mellor, Edwin Rowarth, William Scholes, Tom Wilde, Joseph Walker & John Wright.
"As well as remembering those from our village who fell in World War II: James Eastwood, Sam Lawton, Matthew H Pearson, Stanley Russell & Albert Scarrett. And took the time to appreciate, contemplate & reflect on the immense sacrifices made by our armed forces, past & present.
"I've also included a link to one of my favourite poems and one which has always stuck with me, "Suicide In The Trenches" by Siegfried Sassoon: https://spillwords.com/suicide-in-the-trenches/."
Simmondley
The 1st Dinting Scout Group had placed a wreath on the Green at Simmondley last week and invited people to add their own tribute.
Come Remembrance Sunday, it had been fully decorated with many poppies.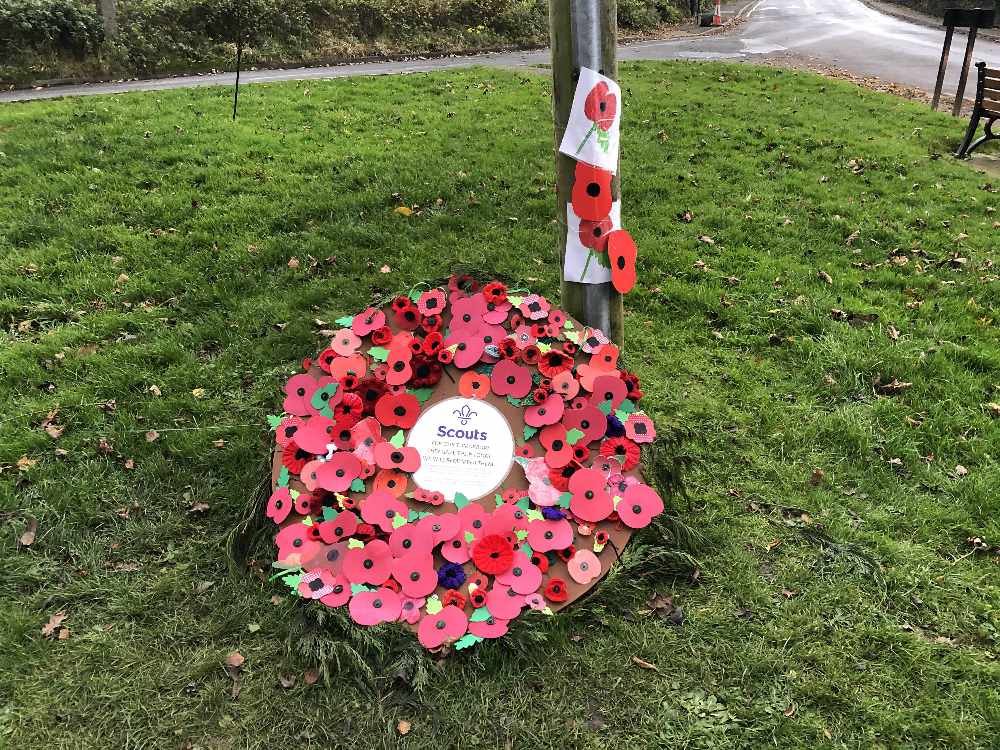 The group's Russ Hyde told us when it was first put in place: "It's been done in place of the Remembrance wreath we'd normally place but can't due to restrictions.
"The wreath has space for poppies to be placed on it by members of the public if they wish and we're encouraging scouts, Cubs and Beavers to use materials to make their own poppies at home. There are also packs that members of the public can purchase from Simmondley Post Office for £1 to make their own if they wish."
The wreath will be in place until next weekend.
Chapel-en-le-Frith
There was a shortened version of the town's usual service, carried out by The Royal British Legion branch and the parish council. Wreaths were laid on behalf of all the people and organisations of Chapel-en-le-Frith and surrounding areas.
In order to comply with Covid-19 guidelines, the branch - which has been supporting its community since 1928 - had asked people to co-operate by not attempting to attend the service this year and instead streamed it live on their Facebook page. You can watch it back below.
The Royal British Legion Chapel-en-le-Frith Branch said: "We would like to thank Chapel for adhering to lockdown rules and for giving us the space to do the short service this morning. We hope we did you proud, the war memorial is open 24 hours a day if you wish to pay your respects."
Meanwhile, the town's fire station also paid a brilliant and powerful tribute of their own.
They shall not grow old, as we that are left grow old;
Age shall not weary them, nor the year condemn.
At the going down of the sun and in the morning
We will remember them #lestweforget2020 #RemembranceSunday pic.twitter.com/A2P1sgR8L8

— Chapel On Call Fire Station (@chapel_on) November 8, 2020
Buxton
Wreaths were laid at memorials across the town - in Harpur Hill, Fairfield and central Buxton.
Buxton Police's Safer Neighbourhood Team were unable to conduct their usual duties engaging in the parade. Instead, local children gave them poppies they had coloured in which officers laid alongside their wreath, which was laid by the council earlier in the day.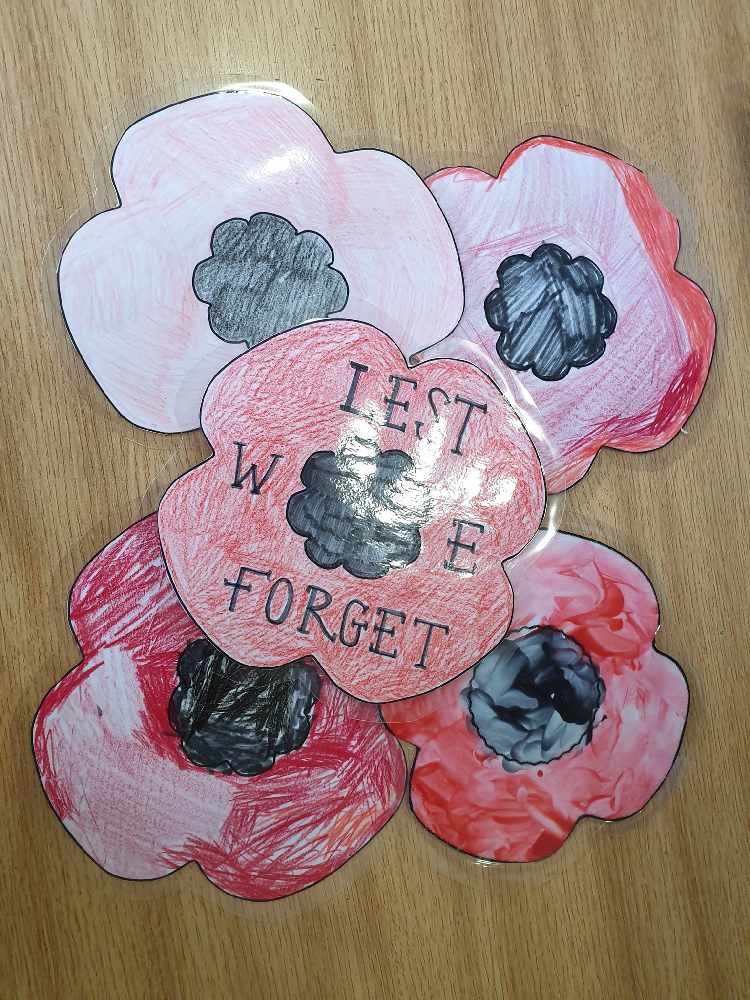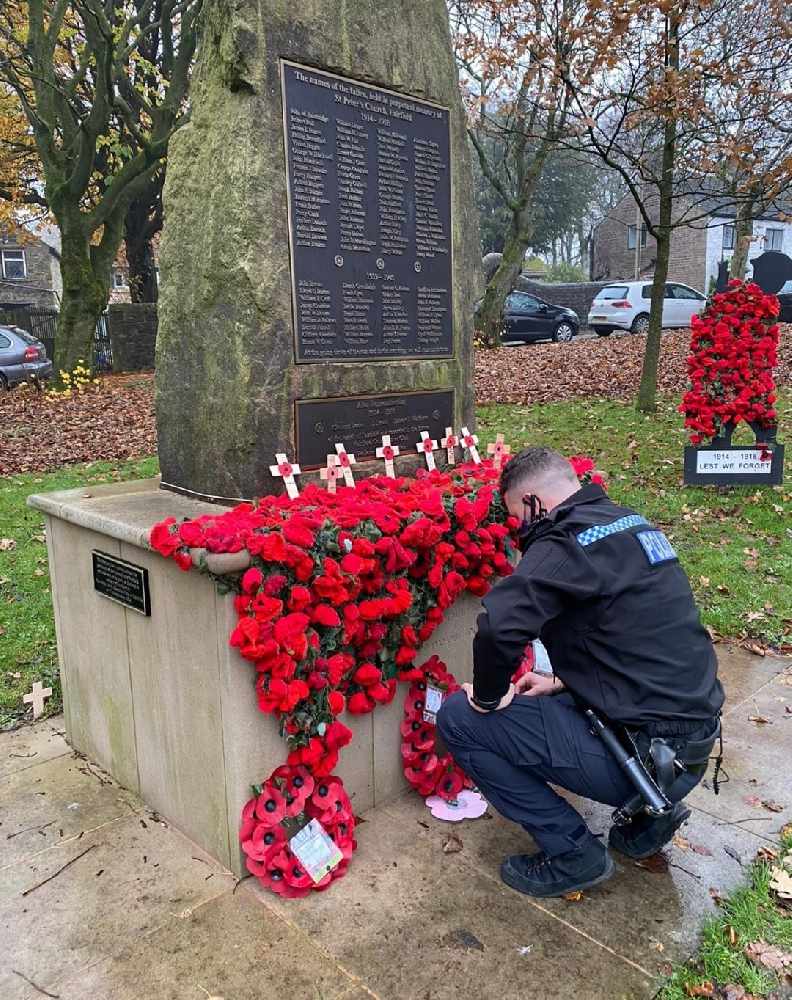 Images by Buxton Police SNT
New Mills
Short services took place at St George's Parish Church on Church Lane and High Lea Park, with people turning out to pay their respects whilst socially distanced. Wreaths were laid by local organisations.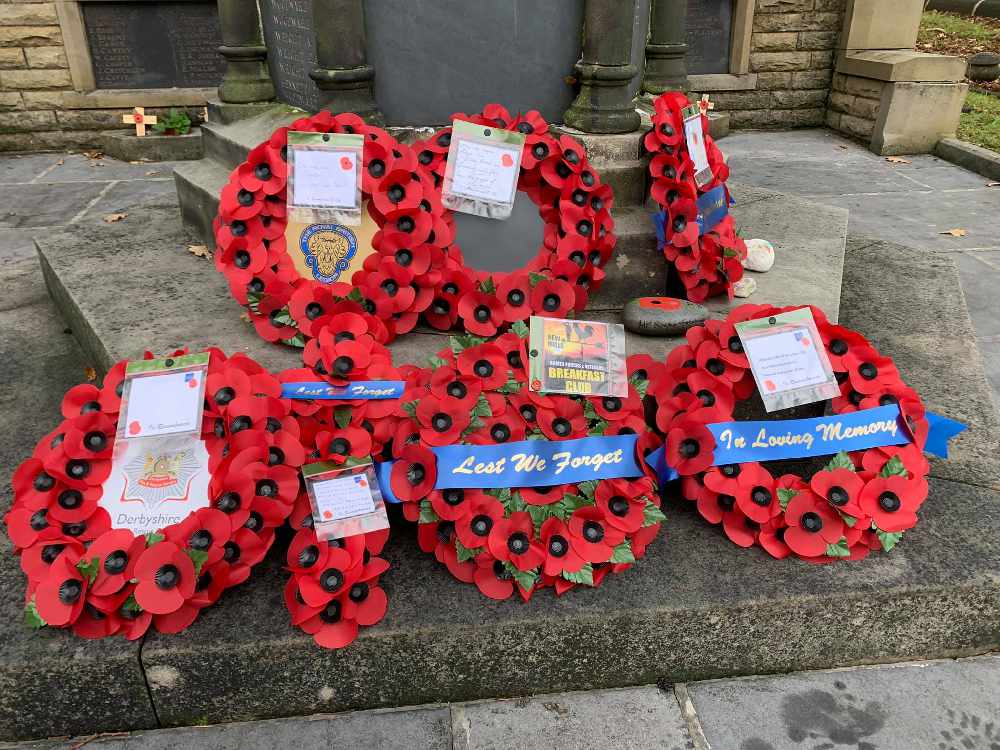 Image credit: St George's Parish Church