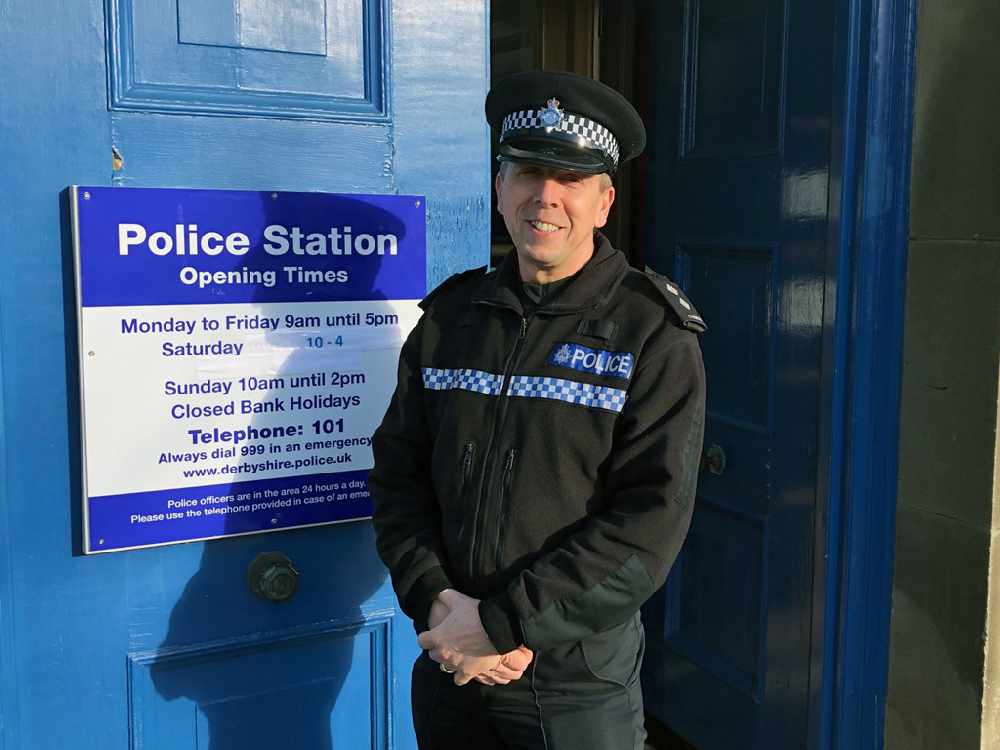 Inspector Dave Parker has taken over as the lead of policing in High Peak.
He has picked up management of the High Peak Policing Unit from Insp. Justin Brown, who is now covering a different part of Derbyshire.
Dave (pictured) joined Derbyshire Constabulary in 1997. He was first posted to the Ashbourne area and was awarded probationer, or student police officer, of the year in 1999.
During his 22 years' service, Dave has worked throughout the county with roles in response, rural crime, scenes of crime and in partnership roles with High Peak Borough Council and other district and county councils, with a particular focus on community safety, safeguarding and children's services.
He was involved in setting up a number of projects during his time as a partnership Sergeant, including Operation Illuminate, to target acquisitive crime around shed and garage burglaries, Farm Watch, and has organised events including Liberation Day, to help older and more vulnerable members of the community stay safe, and diversionary activities for young people.
For the last two and a half years, before moving to the High Peak, Insp. Parker was in charge of the Amber Valley Local Policing Unit, and prior to that he was a response Inspector, with 24 hour operational responsibilities throughout the High Peak, Derbyshire Dales, Chesterfield, Bolsover, North East Derbyshire and the Amber Valley.
Insp. Parker said: "I'm really pleased to be back in the High Peak, where I have worked on and off over the course of the last 10 years, and reconnecting with old friends and community connections.
"One of my priorities for the High Peak is around community policing, with the aim of achieving a more visible presence for our Safer Neighbourhood policing teams, including our police officers and Police Community Support Officers."
He added: "We will also continue to target crime affecting our area, and protecting more vulnerable people, and working closer to our communities to keep the High Peak safe."
To contact Insp. Parker, call 101, or send him a message online through the Contact Us page of the Derbyshire police website at www.derbyshire.police.uk.
Cllr Damien Greenhalgh, Deputy Leader of High Peak Borough Council, commented: "We warmly welcome Inspector Dave Parker to his new position as Police Inspector for the High Peak.
"I've already been in touch over a community safety issue and have been encouraged by his and his LPU and SNT police officer's response to this."