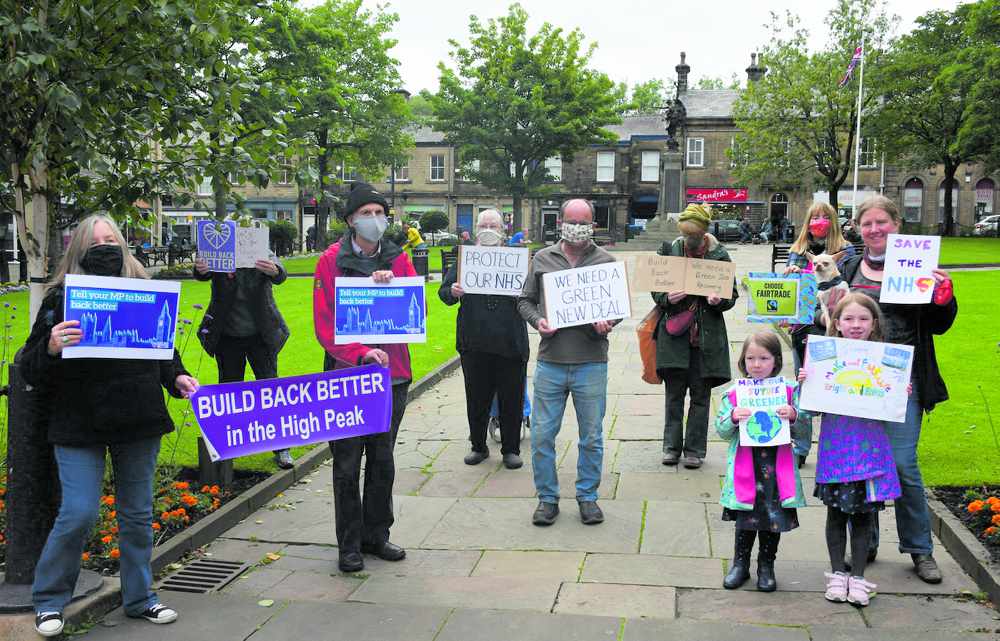 High Peak Build Back Better has just re-launched as High Peak Green New Deal and it's offering everyone a chance to improve their lives.
"Now that the Prime Minister has tried to lay claim to the idea of Building Back Better," said the local group's co-ordinator Linda Walker.
"It is time for us to move on and set up High Peak Green New Deal."
Set up last spring by Green New Deal UK, the Build Back Better Campaign was designed to raise awareness of the need to leave no-one behind when the country begins to recover from the pandemic.
At its heart nationally is the need to create hundreds of thousands of 'good jobs' which will contribute to de-carbonising the economy, tackling inequality and enhancing the lives of ordinary people.
At the end of February the group will host an online 'Community Conversation' looking at what the people of Glossop and the High Peak would like to see happening locally by 2030 and they are hoping for wide participation in the event.
High Peak Build Back Better held a successful meeting in December about restoration of peat bogs on our moorlands.
Peatlands around the world store twice as much carbon as all the forests.
More than 100 people registered to take part in the meeting.
Earlier the group had delivered a letter with their demands for building a fairer, greener future, signed by 50 local organisations and church leaders, to High Peak MP Robert Largan.
"We now hope to work closely with other environmental campaigns and the borough council," added Linda.
'To reduce carbon emissions, increase the diversity of our wildlife, and improve the lives of all those who live in our beautiful High Peak."
Main image:
NAME CHANGE: Members of High Peak Build Back Better pictured before the re-launch.