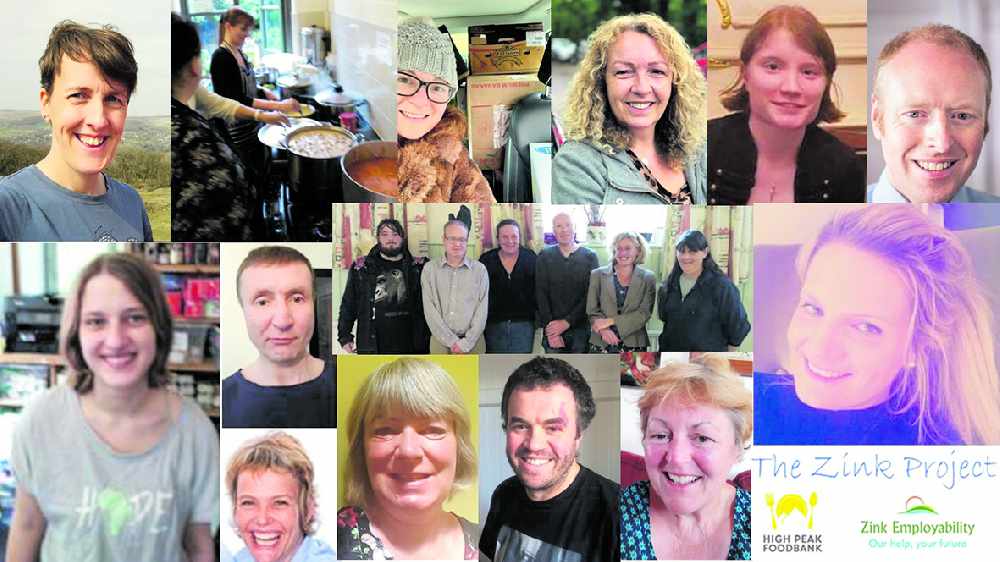 High Peak charity The Zink Project has restarted face-to-face appointments for its advice service, partly thanks to a grant from The Albert Gubay Foundation through Nottingham Catholic Diocese.
The service is available to anyone who is having problems with welfare, finance or housing, although it is primarily aimed at people who use High Peak Foodbank at Zink and runs alongside Employability at Zink.
Area co-ordinator Paul Bohan said: "Having an advice service and employability programmes in a foodbank makes good sense.
"We are able to help resolve the issues that cause foodbank need, then help people get a job."
The figures seem to prove Paul's point. In 2014, High Peak Foodbank issued 1,400 food parcels. After introducing advice and employability services, this dropped to 1,250 and remained there until the introduction of Universal Credit in 2018 when it rose back to 1,400.
During the same period, national foodbank need grew by nearly 50 per cent according to foodbank charity The Trussell Trust.
High Peak Foodbank usually issue around 30 parcels a week, but during the pandemic it has risen to more than 150, with volunteers from Buxton Street by Street and Chapel-en-le-Frith Mutual Aid drafted in to help.
While families in need receive food parcels, Zink's advice worker will help to resolve the issues causing them to struggle.
To do this, Zink has teamed up with six other projects and Nottingham Catholic Diocese in a regional partnership to head off hardship, hunger and homelessness. The diocese's Catholic Partnership for Covid Emergency Relief shares funding from the Albert Gubay Charitable Foundation which is being used to fund Advice @Zink.
Paul Bodenham, who leads social action in the Diocese of Nottingham, said: "Catholic parishioners locally were supporting Zink before the lockdown. Thanks to the Gubay Foundation and the long-standing links we've had with Zink and High Peak Foodbank, we've been able to maintain and even redouble our support for those who need its services at this critical time, even though our church doors have been closed in recent months. I'm looking forward to building on our work together as we launch Caritas, our agency for social action, in 2021."
You can donate to High Peak Foodbank at Zink at www.highpeakfoodbank.co.uk or you can send a cheque to High Peak Foodbank, United Reformed Church, Hardwick Square East, Buxton, SK17 6PT.