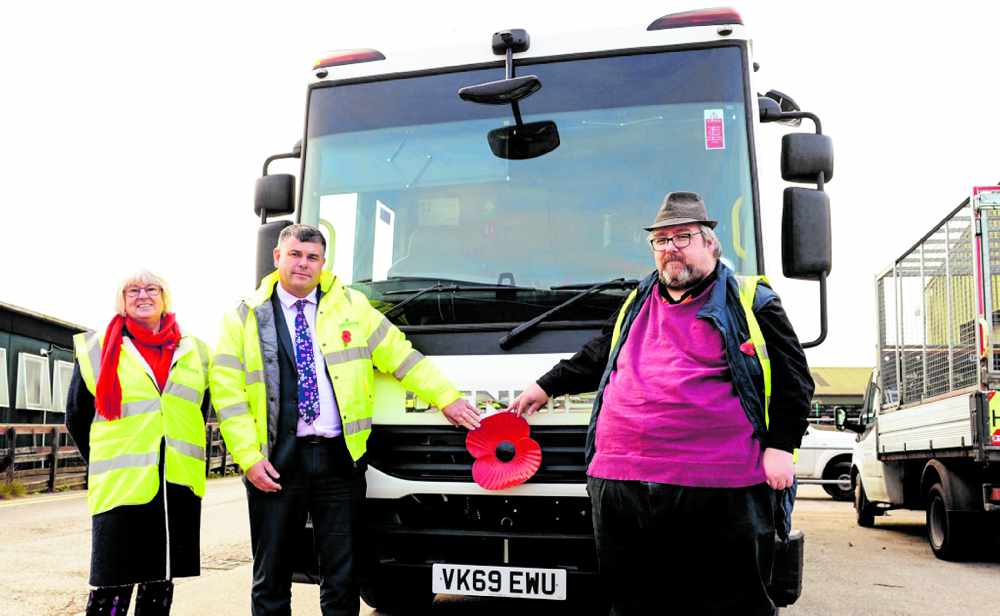 High Peak Borough Council is putting poppies on its refuse trucks to help raise money for Armed Forces.
The hope is that people will see the poppies as the lorries come to empty their bins and it will remind them to buy one.
It's all part of Government Communications Headquarters' (GCHQ) centenary and to mark the occasion the intelligence and security organisation has teamed up with the Royal British Legion to highlight the unseen contributions of those who serve.
From radio ciphers to cybersecurity, the intelligence provided by GCHQ over the last 100 years has helped protect the military and this continues to be a key part of their mission.
High Peak Mayor Cllr Ed Kelly said: "The poppy is a widely recognised symbol of support for our Armed Forces and we're delighted to be showing the council's support."
Image:
REMEMBERING: Martin Sollis from Alliance Environmental Services and council leader Cllr Anthony Mckeown.