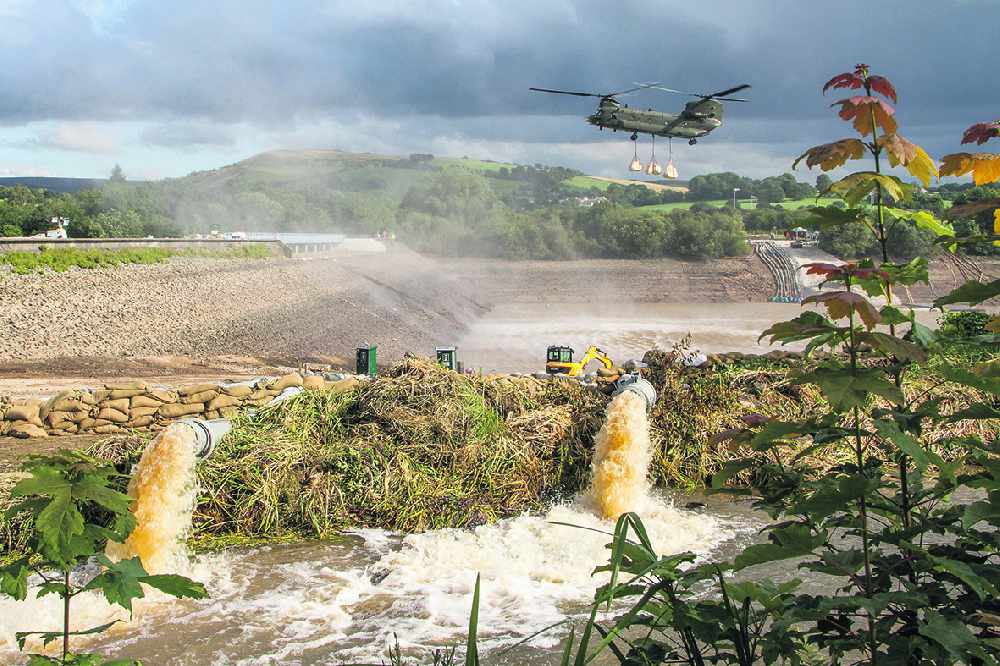 There is still time for businesses affected by the partial collapse of the Toddbrook Reservoir dam to apply for an emergency grant.
Around 1,500 residents were evacuated after the dam in Whaley Bridge was damaged by heavy rain last month.
Engineers pumped water out of the reservoir in an attempt to stop up to 300 million gallons of water bursting through the damaged dam.
Derbyshire County Council set aside £100,000 to help provide emergency relief to affected businesses in the evacuation area.
More than 140 businesses have already been given £300 from the emergency grant fund to provide vital immediate financial support.
The deadline for applying for an emergency relief grant is 5pm on Friday 13 September. Any applications received after this date may be considered on an exceptional basis.
However, businesses have until the end of the month to apply for a Business Recovery Loan.
The discretionary loan is designed to provide a flexible, unsecured and interest-free loan of up to £1,500 for eligible businesses, with up to 50 employees located within the Toddbrook Reservoir emergency exclusion zone.
For more information and to apply, visit https://www.derbyshire.gov.uk/community/support-for-whaley-bridge/where-to-get-help/where-to-get-help.aspx.