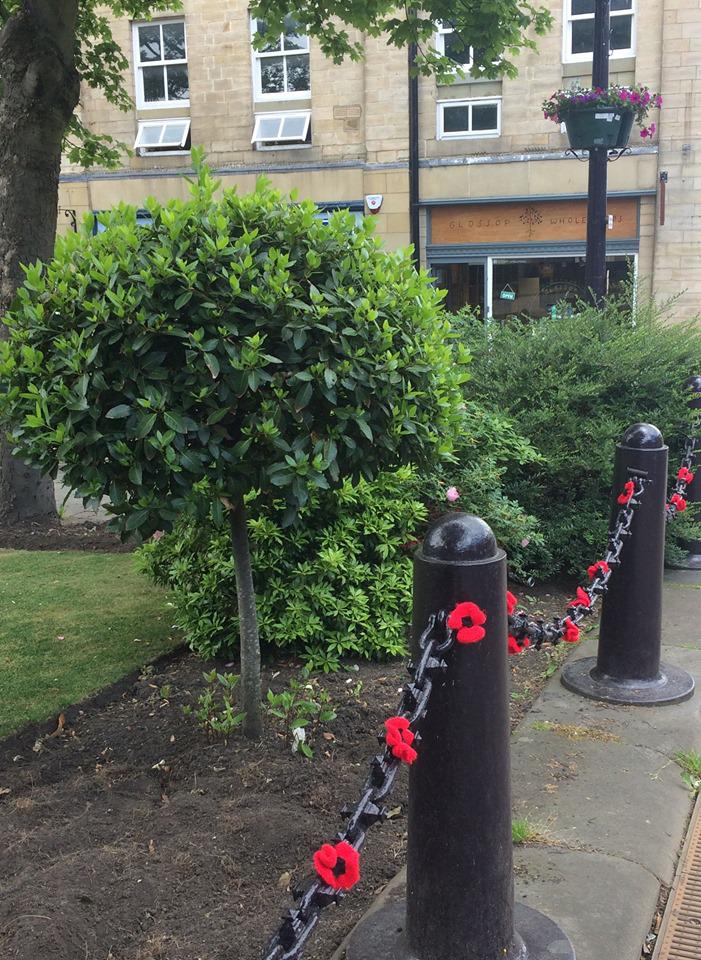 You may remember that, this time last year, Norfolk Square in Glossop town centre was adorned with hand-knitted poppies. 
Sandra Ballington, of Sandra's Flower Shop on Henry Street, was responsible for the beautiful decorations and she's looking to recreate them again this year but needs your help.
She needs donations of red or black wool or some help to knit some of the small poppies, which will be attached to the chain railings around the square in preparation for the Remembrance Sunday service next month at the cenotaph.
Sandra said: "We are using last year's poppies but we're in need of wool to tie them on with. There won't be as many as last year because we gave a lot away to people with relatives who were on the cenotaph."
If you can donate or are able to help, you can drop in to Sandra's Flower Shop or call 01457 856920 to speak to Sandra.