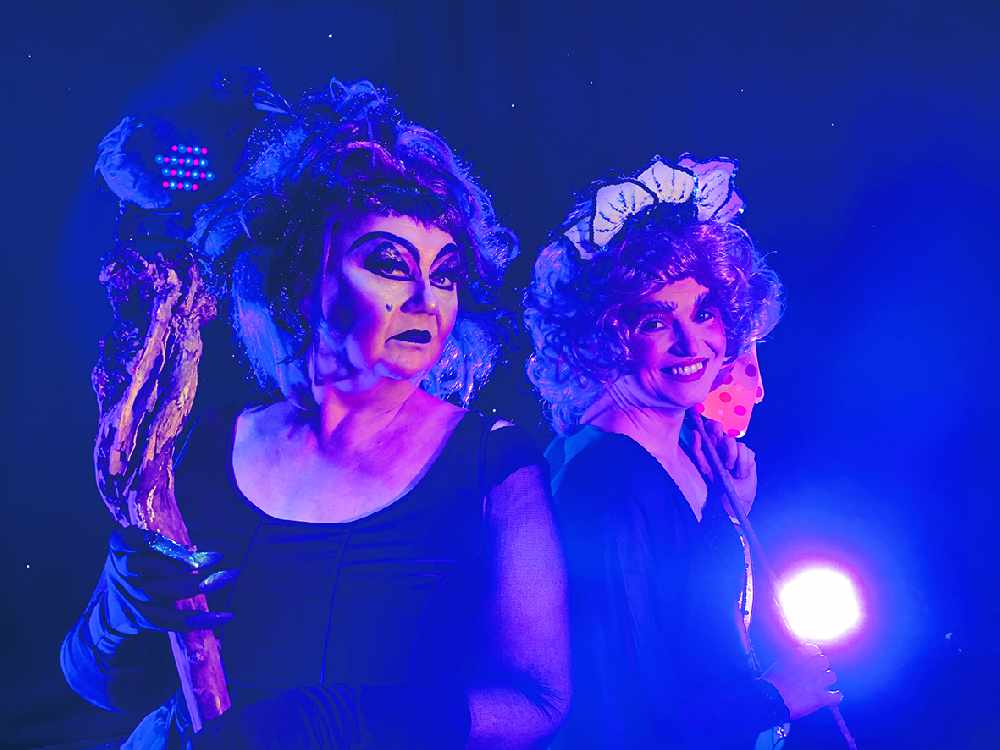 The cast of Hansel and Gretel can't wait to bring the classic story to the New Mills Art Theatre stage - in true panto style - in just a few weeks time.  
This is the first time New Mills Art Theatre has produced the pantomime version of Hansel and Gretel and the director's team are thrilled to present the hilarious Alan Frayn script to audiences.
The story tells the tale of two children left in the forest by Hildegard, their nasty stepmother, where they encounter the 'gingerbread making' evil witch Nightshade, who with her two crows, lure them to her sugar candy cottage.
But watched over and helped by Good Fairy Bluebell, Hansel and Gretel avoid being eaten by the witch and manage to shove her in the oven!
Along the way the outrageous panto dame, Peggy Pumpernickel and her daft son Wally provide the slapstick routines and jokes for all the family to have a good laugh at!
The very, very handsome Prince Johann falls for Heather, Peggy's beautiful daughter, and they all live happily ever after.
The show is full of fun, dancing, singing, colourful sets and costumes - and along with an experienced cast, brings traditional panto to life.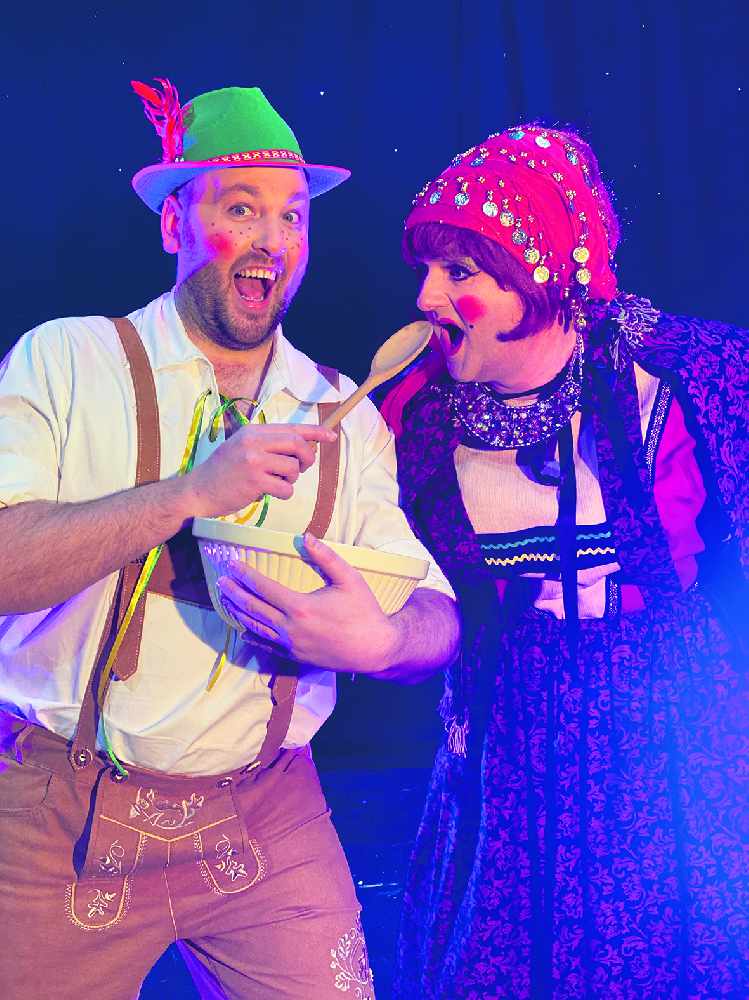 Talented youngsters Jake Hornsey and Samantha Provart who play Hansel and Gretel, have both just received prestigious NODA (National Operatic and Dramatic Association) nominations for previous performances at the Art Theatre and are waiting patiently to see if they win awards at the presentation evening.
The Art Theatre has been a volunteer led theatre for more than 50 years and this is the first panto to be staged in the recently refurbished auditorium that is now home to beautiful comfy golden velvet seats gifted to the theatre by LW Theatres, Sir Andrew Lloyd Webber, Theatre Royal Drury Lane, London in February 2019.
Tickets for the panto are on sale now and you are advised to book early to get good seats in this beautiful theatre.
Matinees at 2.15pm (which will show on February 1, 2 and 8) sell out very quickly. Evening performances start at 7.15pm with performances on January 31 and also February 7 and 8.
Tickets cost £12 for adults and £10 (under 16s). Boxes (four seats) cost £50.
To book online go to www.ticketsource.co.uk/arttheatrepantomime (booking fees apply) or call the box office on 07983 344 862 or email friendsofthearttheatre@gmail.com
Children under 12 must be accompanied by an adult.