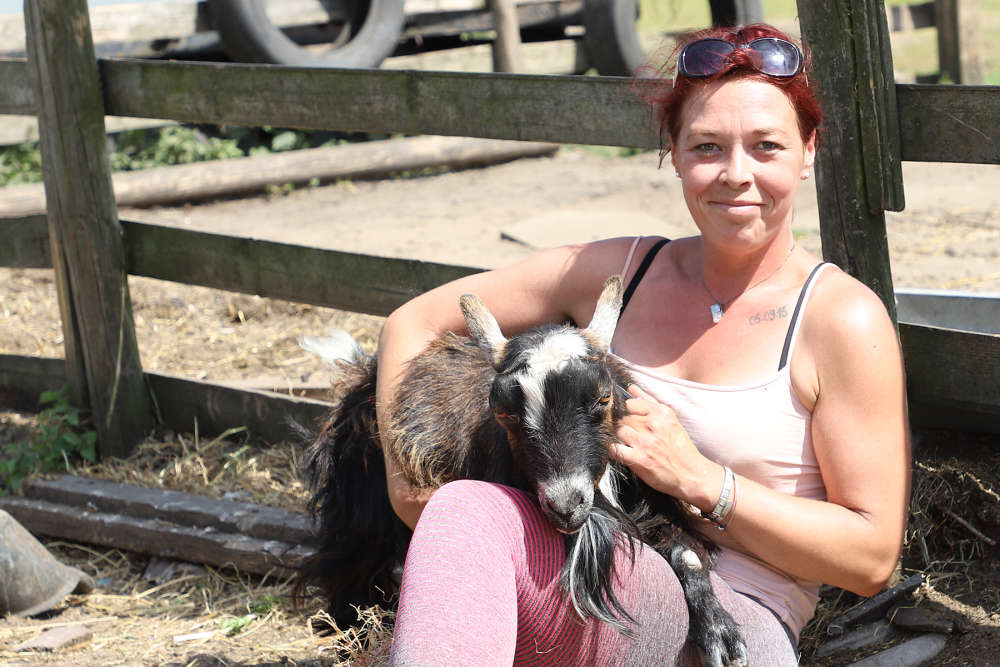 Keeping cool and staying safe in record-breaking temperatures was the order of Monday and Tuesday as the heatwave engulfed the High Peak.
But that applied just as much to animals as it did people.
Over at Haywill Animal Rescue and Therapy Centre in Glossop, Lynn Haydon-Williams and her team were digging holes to enable pigs in their care to cool off.
Everyone knows that porkers like nothing better than wallowing in mud. But there's precious little of that at the moment at the Whitfield centre.
As temperatures touched 36 degrees in Glossop on Tuesday, Lynn said: "Animals are affected by heat like people. To help the pigs cool off we dug holes and filled them with water so that they could lie in it."
Bringing water for the animals to drink and bathe in can be hard work at the centre, based on land behind the Beehive pub, on Hague Street.
Lynn, who runs the centre with daughter Charlotte, says the only source is a stand-pipe at the bottom of the access track on Hague Street.
Fetching water to the variety of animals means carrying it in bowls and buckets which, in hot weather, proved thirsty work.
Particularly as the animals also include horses, sheep, goats, geese, ducks, rabbits, chickens, dogs and ferrets. Some of the animals were being kept cool with the help of fans.
Running water will soon be connected to the centre and Lynn can't wait for that day to arrive.
Lynn founded Haywill 30 years ago and since then has looked after and cared for hundreds of animals, many having been abandoned.
She has recently moved into the Etherow Centre in Broadbottom, needing additional space to look after the number of animals.
Lynn, who is in her 60s, is forever grateful to the many loyal volunteers who freely give their time to help look after the animals.
More volunteers are always appreciated, as are donations of animal foodstuffs, blankets, bed and bedding, and most importantly, money to keep the charity going.
If you can help go to the Haywill pages on social media.
Read more from the Glossop Chronicle
Click here for more of the latest news
Click here to read the latest edition of the paper online
Click here to find out where you can pick up a copy of the paper