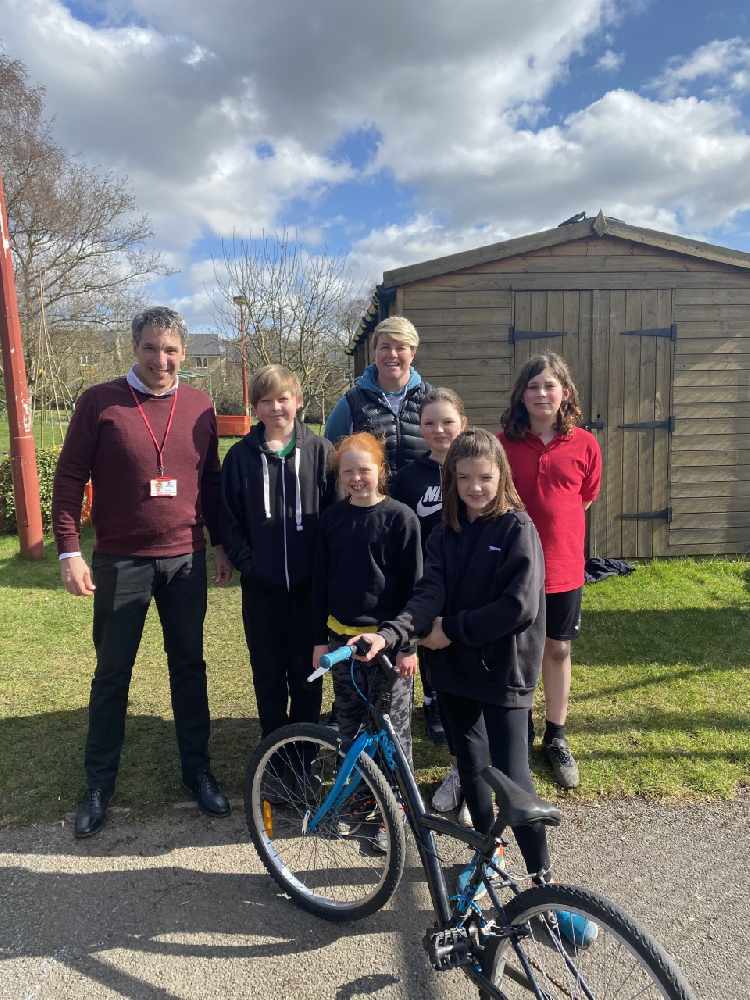 One of the challenges for schools since their return from lockdown has been to focus on children's well-being and manage their pent-up energy. 
Hayfield Primary School has found a novel way to do both!
Inspired by Zoey Shaw, who helps teach PE there, the school has set up a bike refurbishment service, repairing damaged bikes and finding homes for surplus 'recovered' bikes.
It has received some initial generous funding support from Hollingworth Bakery.
Year 6 pupils now have a fully-fledged project, with storage, tools, support of bike shops, the police and wider communities.
Children learn to strip, clean, fix and put bikes back together.
They are then presented to children who need a bike – which can be locally or further afield.
Headteacher Stefan Papadopoulos said: "This project has been transformative in its effect. It appeals to – and involves – children of all abilities.
"It's absorbing their interest and energy, giving them practical skills and a sense of worthwhile activity.
"It's also a really positive way of teaching them about the wider world.
"It's adding to their sense of well-being, helping both themselves and benefiting others.
"Their sense of achievement is immeasurable and it fits so well with our school's ethos, to develop resourceful young people."
He continued: "The reaction of the community has been fantastic.
"From small beginnings, the word has spread. Neighbours, villagers, even postal workers, are digging out and donating old and surplus bikes for the children to work on.
"We've been overwhelmed by people's generosity and it's securing re-use of materials, stopping unused bikes being thrown away."
Coach Zoey added: "There seems to be a real demand for such a service.
"All we need now are a few more tools – spanners, allen keys, socket sets, tyre-pumps and similar – and a bike stand and some safety equipment to help the children do even more.
"We can't wait to see how far we can take this."
Main image:
BUSY: Some of the children with their headteacher Stefan Papadopoulos and Zoey Shaw, with a bike currently under repair.
Read more from the Glossop Chronicle
Click here for more of the latest news
Click here to read the latest edition of the paper online
Click here to find out where you can pick up a copy of the paper