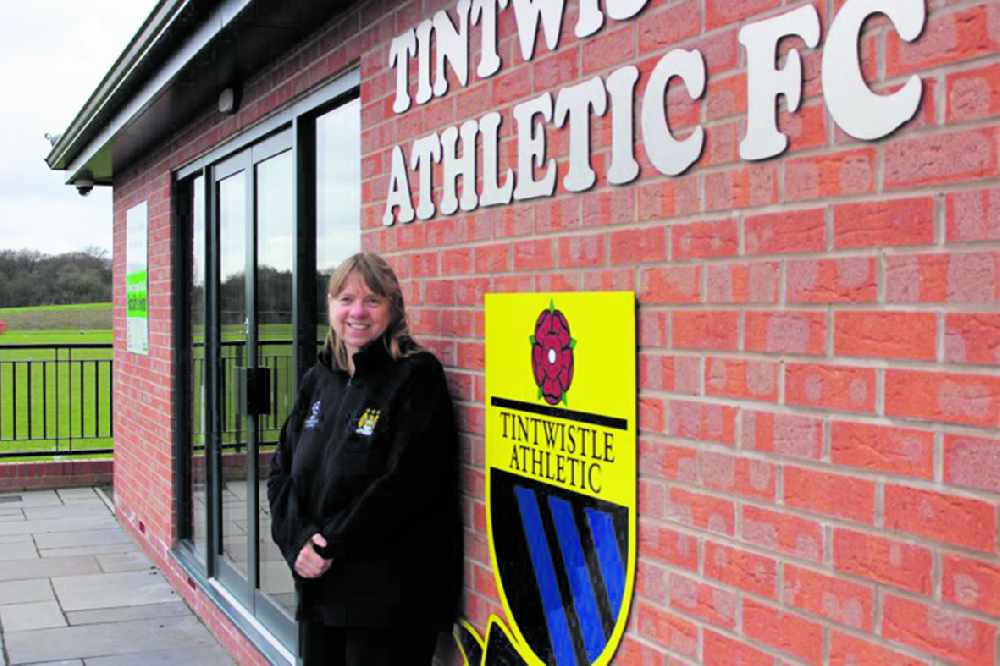 A football club chairman's appreciation of the devotion and dedication shown by Jill Crossland has resulted in a New Year's honour for the former teacher.
Jill, who lives on New Road, has been awarded the BEM for services to sport and community in Tintwistle.
It all started with Robert Cousen - chairman of Tintwistle Athletic, the club which Jill formed - writing a letter suggesting her 'formal recognition'.
He sent it to the Government department responsible for the Queen's Honours' List.
Back in November Jill received a letter from the Cabinet Office saying that the honour had been approved.
Jill - who admitted being surprised when she opened the envelope - has been forced to keep it a secret until the news broke on New Year's Eve.
Speaking about the award this week, she said: "I formed the club because I wanted somewhere in Tintwistle where every child who wanted to play football could play."
In a message of thanks to everyone for their congratulations, she posted online: "It all started from a group of Tinny teenagers wanting to play football and everyone involved at the club has now created a brilliant venue where everyone is welcome to play football with decent facilities and pitches.
"Massive thanks to everyone who has helped us to get where we are today."
For Robert, however, the success that is Tintwistle Athletic is entirely down to Jill, who is also a parish councillor.
In his letter to the awards board, he wrote: "Jill founded the club some 13 years ago with one u14 football team and has been fundamental in the growth to the 22 teams we now have, ranging from under-sixes through to Open Age, offering football to everyone, male and female, in our community.
"Over the past three years, Jill has dedicated herself to improving facilities for the club and the wider community.
"Through her selfless work she has been responsible for obtaining over half a million pounds of sponsorship and grants to provide a new clubhouse and two newly developed pitches with specialist draining, particularly required in this lovely, but wet area of the High Peak. She also obtained a defibrillator, appropriately located in the heart of the community."
He added: "Jill is the heartbeat of the club, arranging kit and equipment for every team, arranging training and game schedules, administering the registering of the 300-plus players each season, working in the kitchen/café at the clubhouse, co-ordinating fundraising events, arranging committee meetings and the end of season presentation evenings and even white lining the football pitches on occasions.
"She spends thousands of hours of her own time and money to make her community better, to give something to the people of Tintwistle and the wider area. She is an inspiration to so many who see the time, effort and dedication she has put into her area."