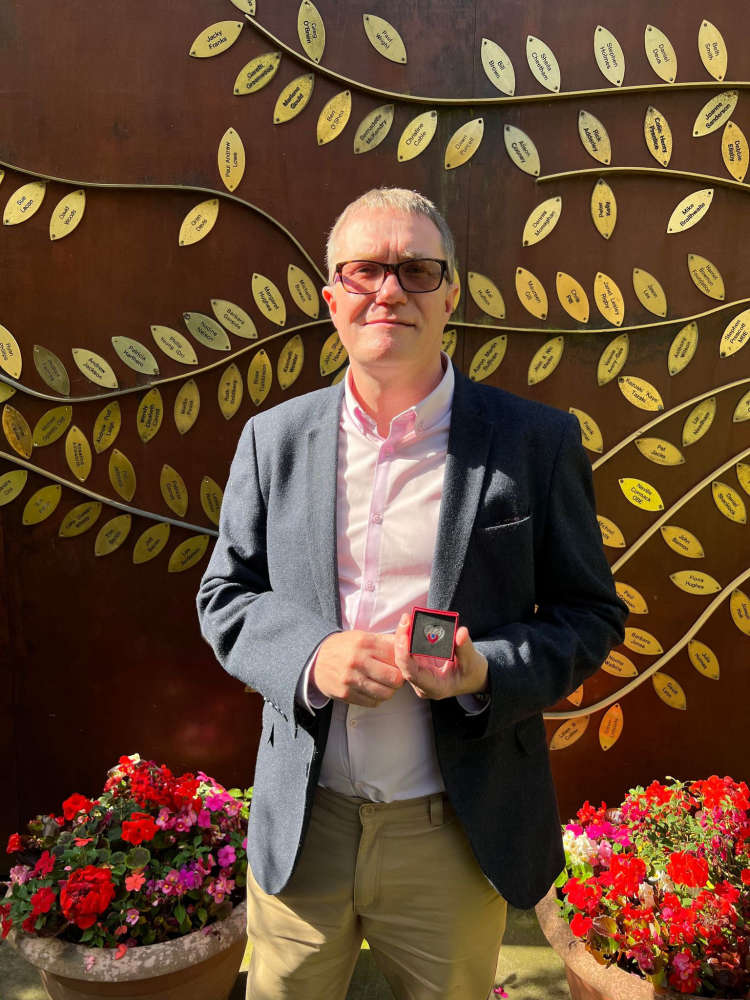 Jarrod Ashton.
In the garden of The Christie in Manchester is a very special tree – it's called the Tree of Hope. 
As a thank you to those who raise £15,000 in memory, a bronze leaf, engraved with your loved one's name, can be placed on the tree.
Hadfield man Jarrod Ashton has earned a leaf for his brother Rick after raising £28,500 in his memory.
Jarrod told the Chronicle: "I made a promise to my dying brother to raise money on his behalf to The Christie which treated him so well. I certainly never expected to raise this amount."
Over the last eight years, Jarrod has raised the cash by taking part in the annual Christie bike ride from Manchester to Blackpool. He has cycled the distance each year, until 2022 when a back injury forced him to pull out.
Jarrod has also taken part in fundraising events across the UK and even in Dubai to raise money in his brother's memory.
Josh Hughff, Sporting Events Manager at the Christie, said: "Jarrod's continued support is truly inspiring. For eight years he has been tirelessly fundraising in memory of his brother Rick and his passion for the cause is fantastic.
"The Tree of Hope is a lasting way for friends and relatives to remember and celebrate the life of a loved one and it's an honour to add Rick's leaf to the tree."
But for Jarrod, Rick's real legacy is the hope and positivity he spread.
"Rick was positive throughout his entire treatment," Jarrod said. "He never gave up hope and tried to pass his positive attitude to others."
Listen to Jarrod speaking to our reporter Gill Garston below...