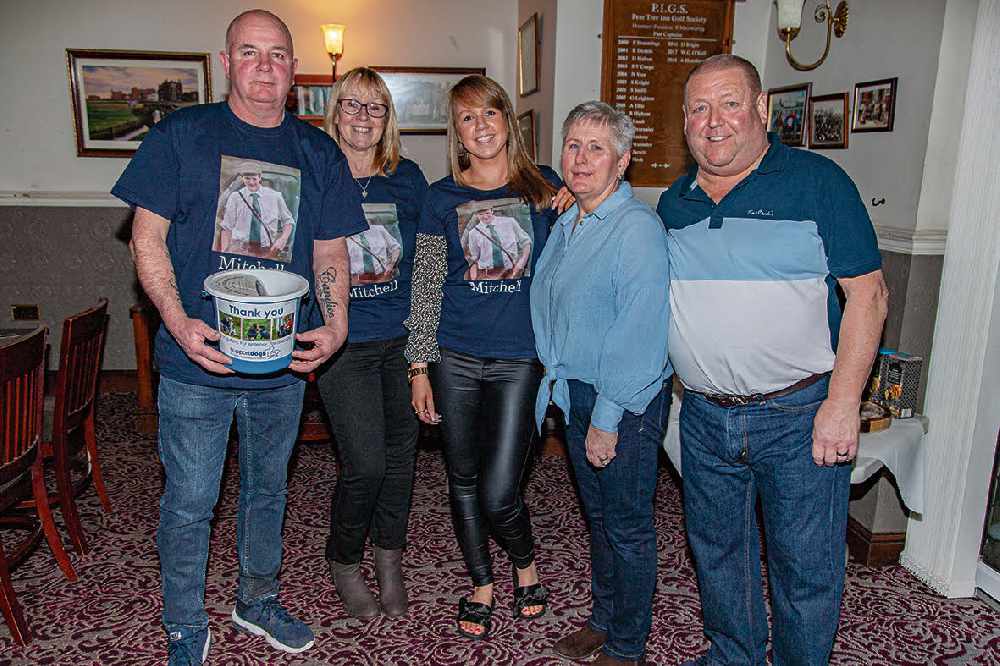 A Hadfield family is raising money for a unique charity Support Dogs UK, which trains dogs for people with disabilities, epilepsy and autism.
It is in memory of their son Mitchell James Turner, who they lost in a tragic accident in 2013 caused by undiagnosed epilepsy.
On Saturday, March 14, they held a charity night at the Pear Tree pub in Hadfield and asked friends and family and also local businesses to donate or make a pledge for a raffle.
Good friend Shaun, from the Pear Tree, also organised a clay pigeon shoot at the Boars Shooting Ground, raising £130, towards the charity night, which was a great success raising £1,176.00 in total.
Stephen, Gaynor and Candice would like to thank Tina and Steve for all their hard work and support.
They also want to thank all family and friends and local businesses for their support, donations and food and look forward to helping Support Dogs UK again.
Main image:
SUPPORTERS: Stephen Turner, Gaynor Turner, Candice Turner, Tina Mcguinness and Steve Mcguinness. Please note: This picture was taken before social distancing measures came into force.