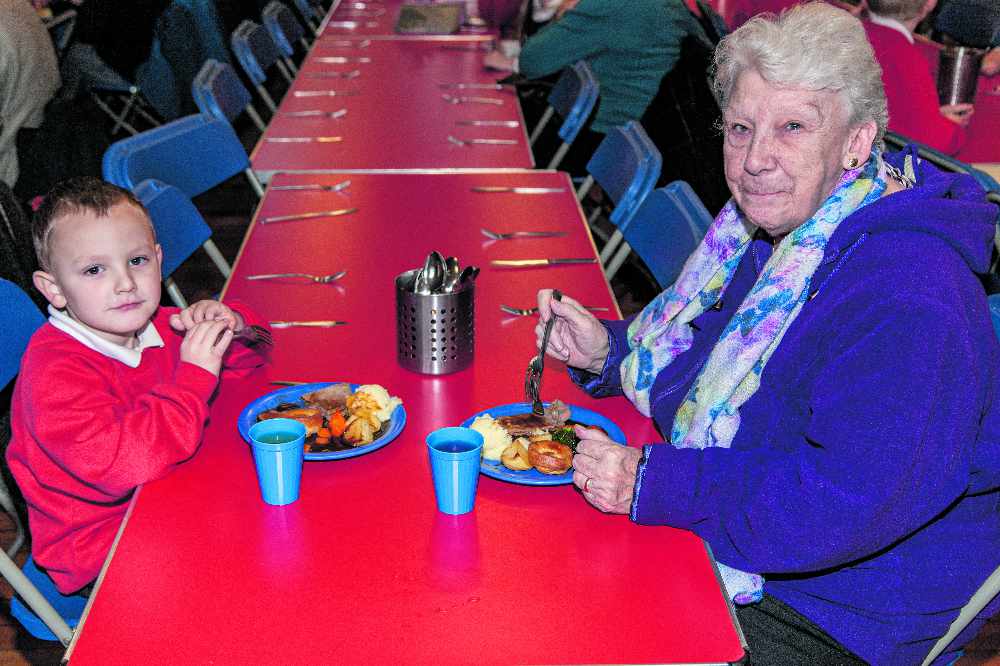 Fifty grandparents enjoyed a school meal with a difference when they were invited to dine at Dinting Church of England Primary School.
The Dinting Vale school was celebrating National Roast Dinner Day.
That meant a dish of roast beef and Yorkshire pudding and a choice of sweet.
Head teacher Lynn Elliott said: "Everyone had a really super time. We had some lovely, lovely comments from the grandparents and the children's parents.
"There was not enough room for all grandparents who wanted to attend, so we will hold something for them in the New Year. People were very complimentary about our cook Jacqueline."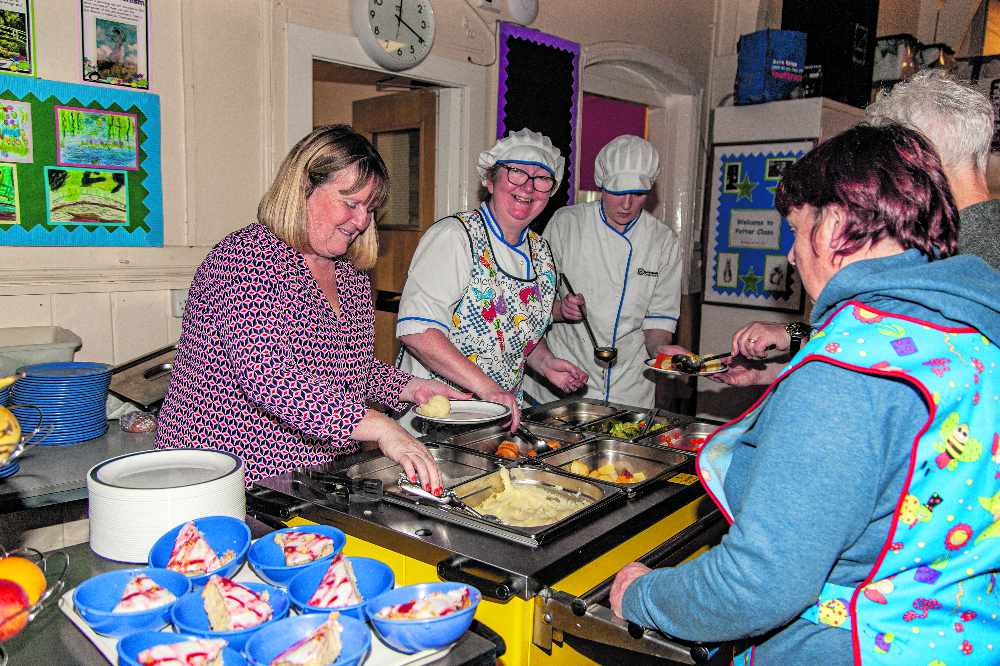 The icing on the cake for Dinting's roast dinner day was the presentation to the school of the Food For Life's bronze award by the organisation's Angela Bebbington.
A delighted Lynn said the school was working through the Food For Life programme, which will see the school go for a silver award.
The various challenges and goals include healthy eating, sourcing local products, using ingredients grown in the school gardens and involving the community.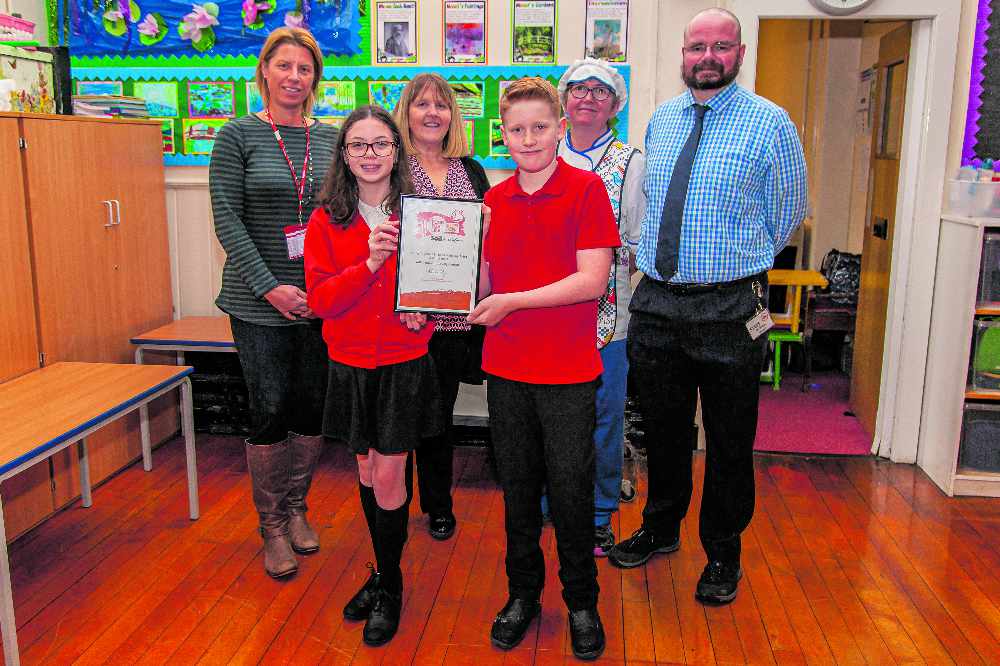 Pictures by John Parkins