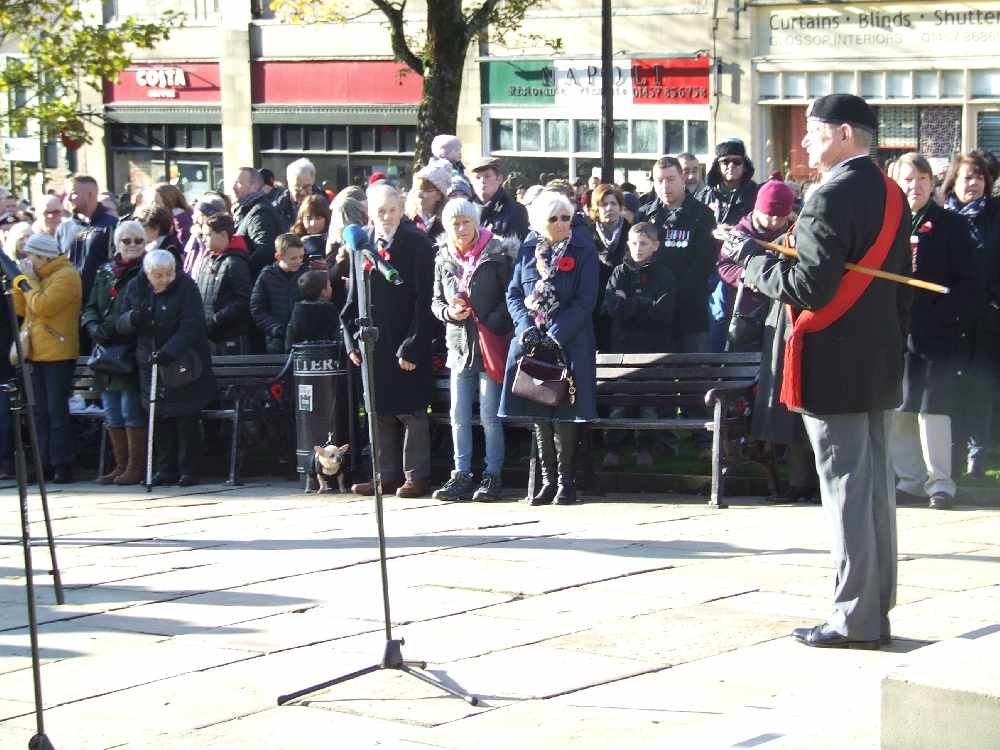 Covid-19 looks like having a major impact on Glossop Remembrance Day commemorations this year.
Government restrictions on crowds and social distancing could mean a scaled down version.
Glossop Royal British Legion chairman David Halligan has been considering options for the event which usually packs Norfolk Square.
David, who is also the Legion's parade marshal, said: "So far this is what I have planned.
"Wreaths are going to be ordered as normal and hopefully the public will be invited to collect and pay for them at Sandra's florist.
"They can then lay them at the cenotaph throughout the day.
"The parade as such will be similar to the recent event in Glossop commemorating VJ Day.
"Myself, the standard and a few members of the Legion will be there, as well as two vicars to say the prayers," he added.
"They will be in the front with members of the council standing behind.
"The Mayor or his representative will lay a wreath and a few words will be said.
"It will all take place at 11am and the Last Post and Remembrance will take place as normal."
He added: "This is the first stage of planning so things may change."
Full details on the Remembrance Day commemorations will appear in the weeks to come.
Main image:
How Glossop has marked Remembrance Day on Norfolk Square in the past.