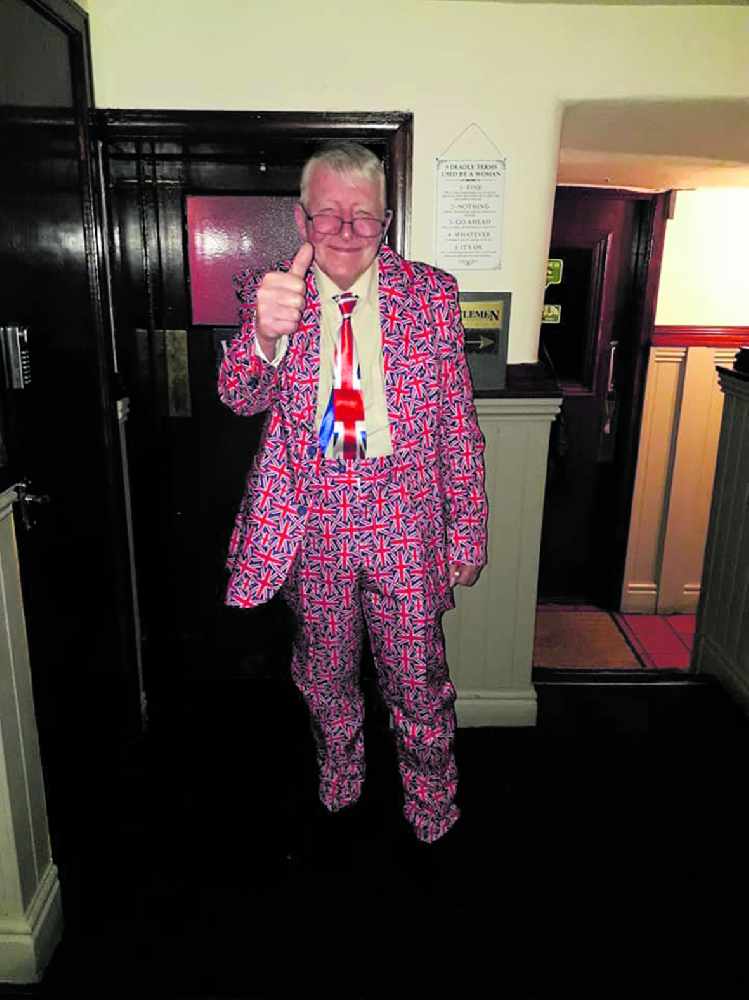 Brexiteers banded together in an Old Glossop pub last Friday night to cheer the UK out of the European Union.
There was none more pleased at the Brexit celebrations than committed Englishman Ivan Bell.
The Wheatsheaf pub was packed, with ex-borough councillor Ivan in his Union Flag suit the centre of attention (pictured).
It was an evening where patriotic people drank British beer and ate British meat meals.
When the clock struck 11pm and Britain's 47 years membership of the EU was over, it was off outside for a fireworks display.