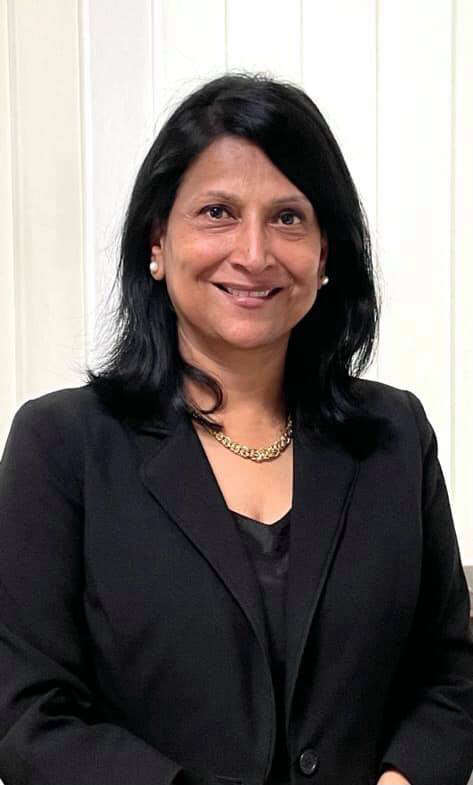 Dr Veena Jha.
A Glossopdale GP is urging people to follow the coronavirus measures still in place in healthcare settings and to remain cautious in the local community, despite the easing of restrictions.
The majority of legal restrictions implemented to help stop the spread of Covid-19 have been lifted in England this week, in accordance with step four of the government's roadmap - which had been delayed by four weeks to allow more people to be vaccinated.
But the wearing of face coverings, which has been a hotly-debated topic in recent days, is still being expected and recommended in some places - including when attending appointments at your GP surgery.
The Glossop Primary Care Network - established in 2019 - comprises of Manor House Glossop, Howard Medical Practice, Cottage Lane Surgery in Gamesley, Simmondley Medical Practice, Lambgates Health Centre and Manor House Hadfield.
They decided at their latest fortnightly meeting that regular hand-washing, wearing face coverings and social distancing will continue at all of the surgeries, applying to patients and staff.
'We have to continue to be cautious'
Explaining the reasons behind this, Dr Veena Jha - Glossop Primary Care Network clinical director - told the Chronicle: "You can choose not to go to a pub or a restaurant but you can't choose not to come to the surgery if you need to.
"We obviously have a duty of care for other patients as well as the practice staff because if we are not safe, we won't be at work if we become ill and therefore the service will be disrupted. We don't want that at any time, particularly at this critical time when the demands are higher than ever with rising cases in the community in the third wave.
"We have to continue to be cautious. We know the government has eased off and we are trying to live with Covid but it's all the more important at this time, bearing in mind what's happening with increasing numbers of cases and restrictions eased off, we may see even higher numbers of positive cases.
"At that time, the need for any healthcare setting will be expected to be getting higher so we've decided to continue how we've been doing so far. We want to keep services going because if a critical number of staff become ill, we obviously can't provide the level of service that is necessary.
"People have to be kind and thoughtful about keeping others safe because the basis of wearing a mask at the beginning was that it helps keep others safe. But there is some emerging data that it also keeps you safe to a certain extent. There have been less flu cases too so the hand-washing, face coverings and social distancing has not only protected against Covid but also other viral diseases which are spread by coughing, sneezing, laughing etc."
'Patients have been very supportive'
On the whole, Dr Jha - who was made a fellow of the Royal College of General Practitioners last month - says patients have generally been adhering to the measures but those who have any questions or concerns can contact their practice.
"Obviously some people are exempt from wearing face coverings because of respiratory conditions but patients have been compliant," she said.
"The whole idea is we are keeping them safe as well as staff so the service can function. Glossopdale practices have been open throughout Covid and we want to keep serving the community in the best possible way. Patients have been very supportive.
"We have found that if you give patients the information and an explanation of why it's happening, people are mostly compliant and understand the reasons behind a decision.
"It's been discussed and deemed necessary by all six Glossopdale practices and the NHS Tameside and Glossop Clinical Commissioning Group. Tameside Hospital is also keeping the same measures in place and we kindly request everyone to respect the decision. If anyone has any specific issues or concerns no matter which practice they are registered with, they can get in touch with them."
Although legal restrictions at hospitality venues and on social contact have been relaxed, Dr Jha is also strongly encouraging residents to be cautious when out and about in the community too.
"I urge that if people are going into enclosed spaces and are on public transport, although it's not mandatory in some places, to continue doing what we've been doing to keep others safe and to keep you safe too to some extent," she added.
"It's prudent to keep doing that. Wearing face coverings doesn't replace hand-washing and social distancing though. You have to maintain all three, not just one."
Read more from the Glossop Chronicle
Click here for more of the latest news
Click here to read the latest edition of the paper online
Click here to find out where you can pick up a copy of the paper