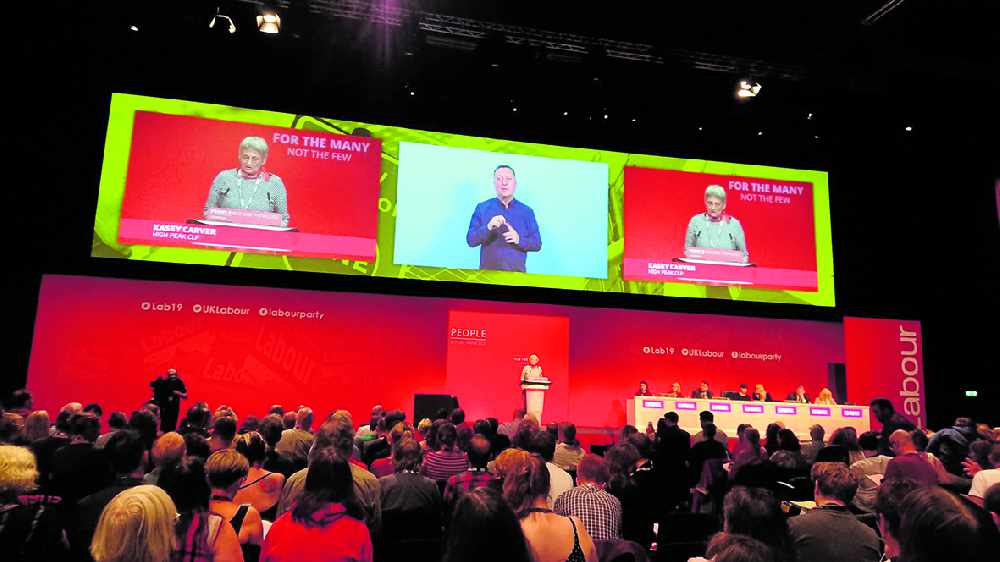 A Glossopdale campaigner played a major role in what she describes as creating one of the most important resolutions passed at last week's Labour Party Conference.
High Peak Constituency Labour Party had put in a motion calling for Labour to have a comprehensive plan to reduce the UK's carbon emissions quickly and efficiently.
The motion, originally submitted by Glossop resident Stone Elworthy, was selected by ballot of all Labour Party members in the High Peak following a High Peak Policy conference in June.
Kasey Carver, secretary of the Party in the High Peak, and Ollie Cross, recently elected councillor for Padfield, were its official delegates at the Brighton Conference.
They took part in many hours of discussions on the Green New Deal resolution and Kasey had the opportunity to speak from the platform telling delegates that 'Passion and commitment are essential, but they are not enough without a comprehensive, world leading plan.'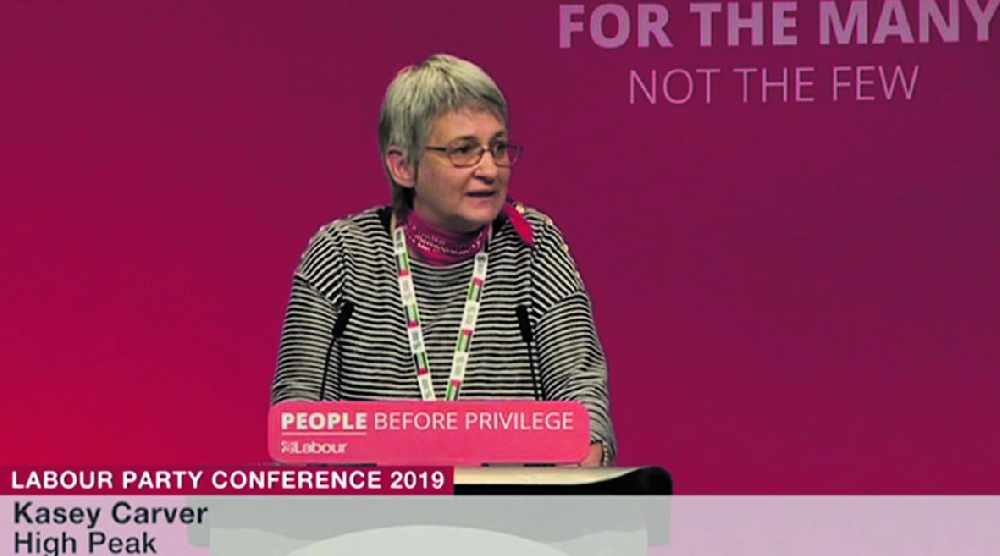 She later told the Chronicle: "We need to work together to draw up a SMART plan which is embedded, like Brighton Rock, throughout all our policies, practices and projects."
"The resolution will strengthen Labour's already ambitious plans to create hundreds of thousands of green jobs, massively improve public transport, invest in rapid development of renewable energy and storage, ban fracking, insulate homes and work with farmers to reduce emissions from agriculture."