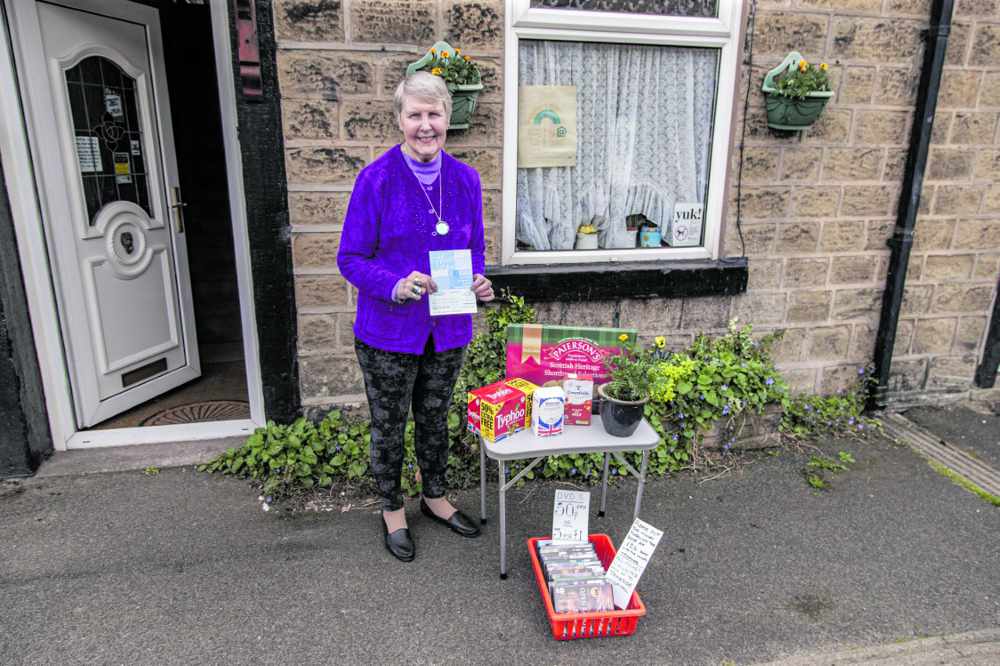 A Glossop woman was so grateful for the care showed by Tameside Hospital and NHS workers that she put a sales table outside her house.
Marion Ward wanted to show her appreciation for the care given to her husband Arthur by the hospital. She decided that money was the best way.
So the gardening-loving pensioner picked plenty of tomato plants and tomatoes. They went on the 'stall' under the front window of her home in High Street East.
Marion added jigsaws and DVDs and waited for the customers to call.
She didn't have long to wait, the table was soon empty and when she counted the cash it came to £150.
Marion said: "I also wanted to get the nurses something for the way they all looked after Arthur.
"I decided against chocolates as I knew they would end up giving them to the patients.
"I wanted something they could share between them."
Maureen finally decided on a tin of shortcake biscuits, to which she added sugar, tea bags and long life milk, for the next time they took a tea break.
Armed with the cheque and snacks Marion hopped on the bus to deliver the gifts personally.
"I just wanted to give something back to the hospital and NHS for all they do," she said. "I just hope they liked them."
Main image:
A GIFT FROM GLOSSOP: Marion Ward at her sales table before setting off to Tameside Hospital.