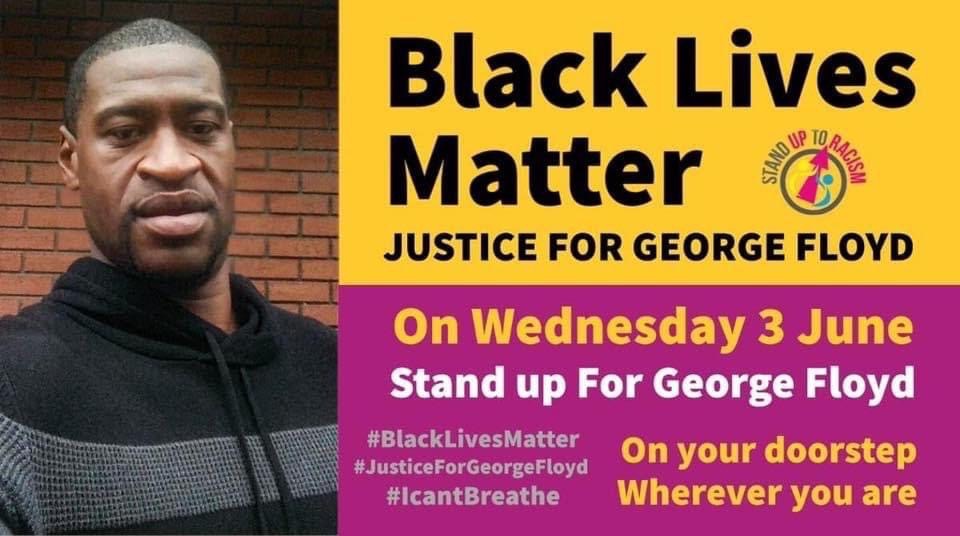 High Peak Stand Up to Racism will be 'taking the knee' during a vigil near Norfolk Square tonight (Wednesday 3rd June) at 6pm - in solidarity with today's UK-wide protest.
The group ask people to join them on the High Street near Norfolk Square at 5:45pm, also requesting that people to "wear a mask if you have one, make a poster... and make sure you stay 2 metres apart from others."
Writing on Facebook, a spokesperson said: "At 6pm we will 'take a knee' in solidarity with George Floyd and with all who are oppressed by racism in the US, in this country and across the world."
Stand Up to Racism (SUTR) has organised a protest at 6pm today (Wednesday 3rd June) as part of a day of action against discrimination, following the death of George Floyd in police custody in Minneapolis.
Police officer Derek Chauvin held Floyd, an unarmed 46-year-old black man, down by pressing a knee into his neck for over 8 minutes.
Chauvin has since been fired and charged with third-degree murder and second-degree manslaughter.
The three other officers who were present at the scene have also been sacked.
Since then, there have been riots and protests in more than 70 cities across the US and other demonstrations across the world.