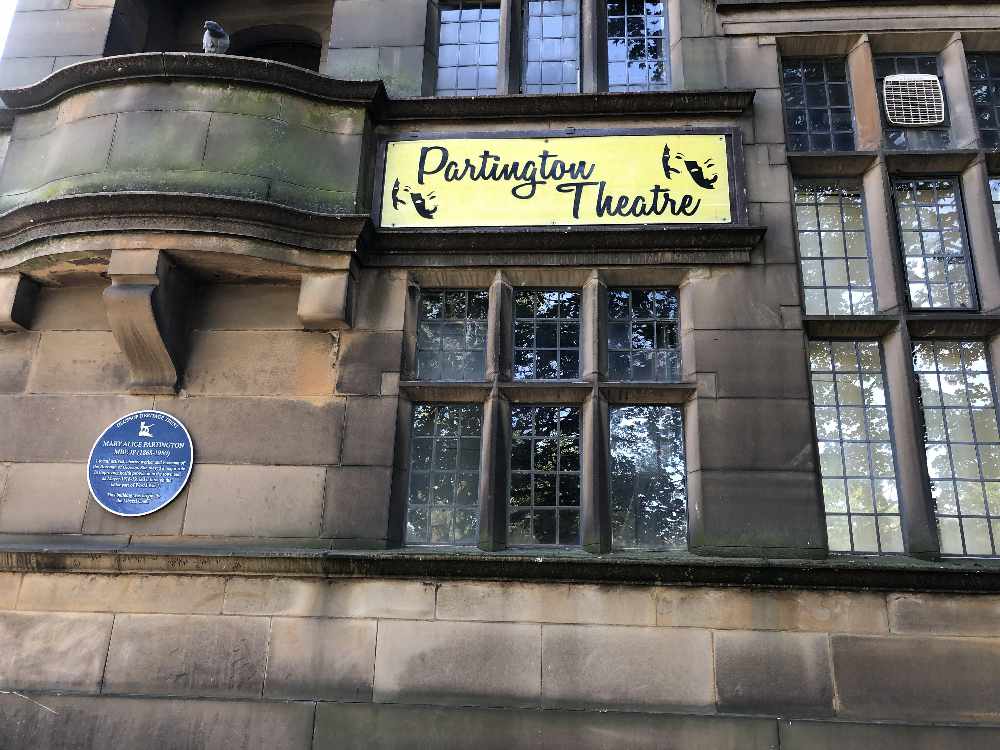 Glossop's Partington Theatre is starting 2021 with optimism, despite productions being cancelled or called off due to Covid-19.
In an online message to the Henry Street playhouse's friends' group, chairman Keith Livermore writes: "Here at Partington Theatre this year has had it's fair share of ups and downs, but fortunately, thanks to some Government funding, grants and the generosity of many people both far and wide, we are managing to keep afloat – just.
"Back in March, during rehearsals for 'Breaking The Code' nobody could have imagined the impact that Covid-19 would have on the world in general and Partington Theatre in particular.
"When we had to shut down just hours before the opening night, the expectations were that we would be 'back to normal' by the summer.
"We took the decision then, that if we were going to be closed, we would embark on a programme of improvements.
"We completely refurbished the clubroom and bar, something that just could not be done if we were operating as normal.
"We also, with the help of a small number of volunteers, repainted the dressing room and backstairs.
"We also started remodelling the gents' toilets (not before time).
"When we were able to open after the first lockdown, we looked forward to welcoming back members and the general public alike.
"There was an upsurge of interest in the theatre and it looked like the cost of the refurbishments would be quickly recouped through greatly increased bar takings.
"However, first the curfew, then the second lockdown, Tier 3 (then Tier 4) and the new lockdown, has meant that we have had to close the clubroom again.
"All through the crisis a small number of dedicated officers and executive committee members have been working tirelessly to ensure that when we do see the end of this virus, we still have a theatre to perform in.
"In order to be able to achieve this we need your continued support.
"It costs over £2,000 a month just to maintain the building and without any income we cannot survive indefinitely.
"Now, more than ever, we need everybody to pull together or we will lose Partington Theatre for ever.
"I know there are many calls on our ever-tightening purse strings, particularly at this time of year, but if you want the theatre to remain as a thriving centre for Glossop please visit our 'gofundme' page on our website https://partingtonplayers.org.uk and help keep Partington theatre alive."
Partington is starting the new year with two fundraising quiz nights, at 7.30pm on Friday (January 15) and at the same time on Friday, January 29.
The annual general meeting, which was postponed due to Covid-19, will be held as soon as it is safe to do so.