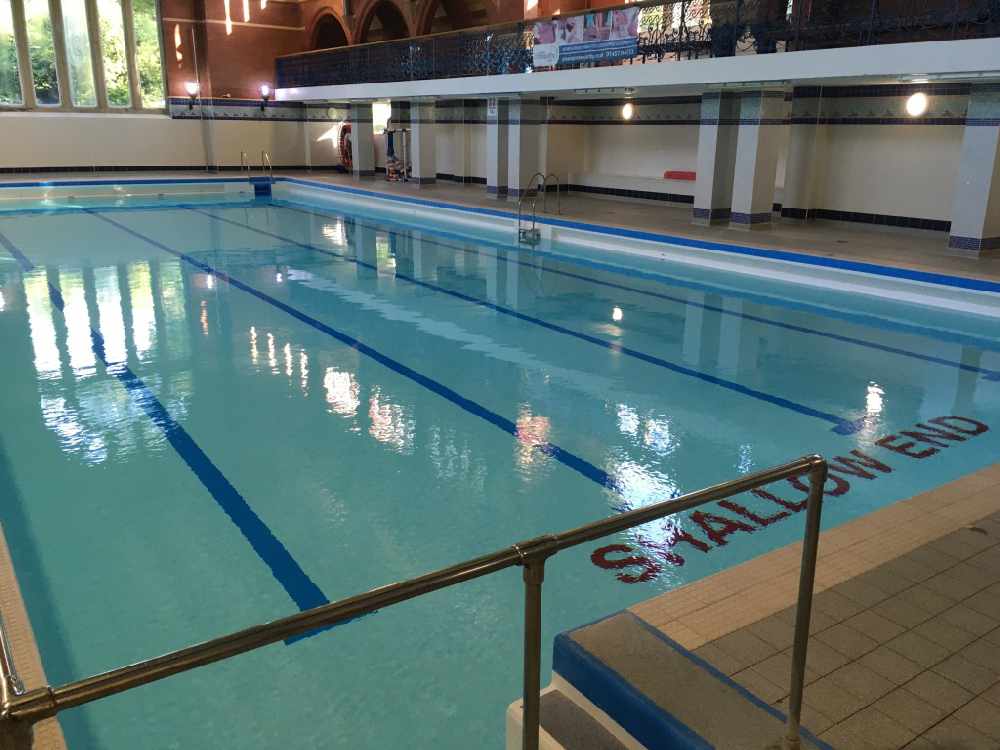 Glossop Swimming Pool reopens on Monday (21 September) for the first time in six months, following the Covid-19 lockdown and extensive repairs to the pool lining.
The Dinting Road pool will be open for lane swimming and aqua fit sessions, with pool users needing to book their session in advance to comply with the measures put in place to keep everyone safe as they return to the water.
Group swimming lessons will also start again from the same date, with one-to-one lessons returning from 1 October.
Enhanced hygiene measures will be in place and people are asked to arrive with swim suits under their clothes to minimise time spent in changing areas.
Councillor Damien Greenhalgh, Deputy Leader and Executive Councillor for Regeneration, Tourism and Leisure, said: "We're delighted to be able to re-open the pool in Glossop now that the repairs to the lining are finished which I know is welcome news to many in the town. This follows the re-opening of the pools in Buxton and New Mills at the start of this month.
"Pool activities are a key part of the range of leisure facilities we offer to encourage people to move more and be more active so it's great that all our pools will once again be open to everyone who enjoys exercising in the water.
"People are becoming used to changes to everyday activities but I would ask anyone planning to visit to make sure they've booked ahead and follow the guidance and measures put in place at Glossop, and other leisure sites, to help contain the spread of coronavirus."
Members can book sessions at Glossop pool seven days in advance and pay-as-you-go customers can secure their slot five days before they want to attend at www.leisurecentre.com/how-to-book.
Other regulations in force include:
Customers must enter poolside via the foyer door (next to the vending machines)
Changing rooms are 'exit only'
Both changing rooms will be unisex, so costumes must be worn at all times
Only alternate showers will be available - costume to be worn when showering
The chlorine levels in the pool will be running at 33 per cent higher than normal
Cubicles must be used when using the changing rooms
Customers will be able to leave poolside via the deep end fire door at the end of their session if they wish
Lane swim sessions will be 55 minutes in duration.