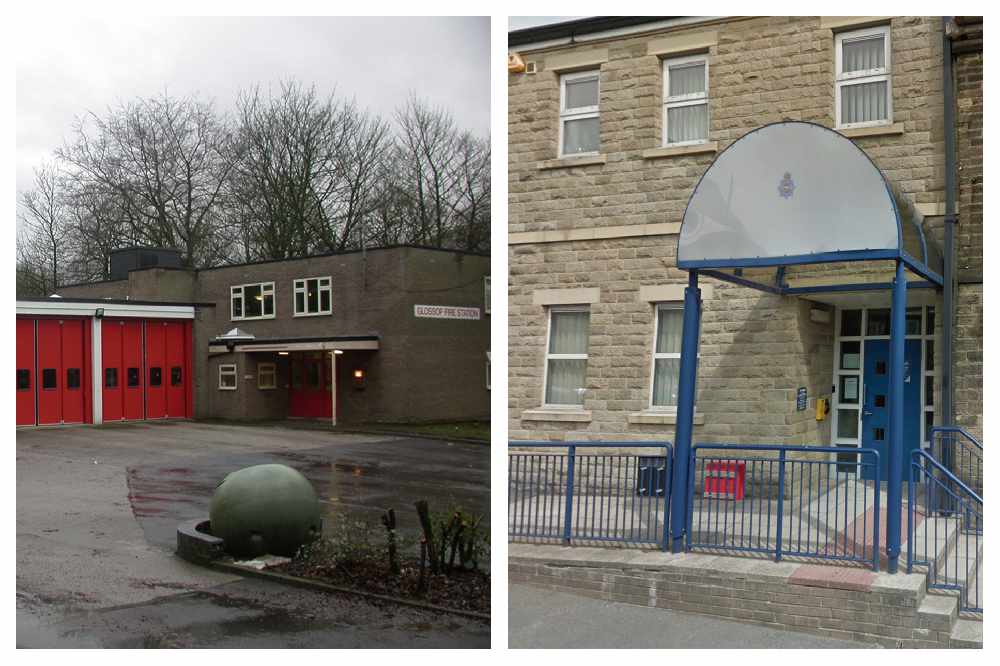 Two of Glossop's three emergency services could one day be sharing the same location.
Derbyshire and Rescue Service Budget papers have carried the intriguing prospect of the town's police and fire stations 'co-locating'.
It's a possible scenario that mirrors a situation in the late 1960s when Glossop's police and fire stations were next to each other in Ellison Street.
There were moves at the time to give Glossop its own ambulance headquarters and there were proposals for a new police station alongside.
The ambulance station was built on Chapel Street, but the police stayed put, eventually extending into the fire station, which by then had moved into purpose headquarters at Whitfield Park.
A Derbyshire Fire and Rescue spokesperson said: "The service is currently exploring feasibility options for a number of fire and police co-location sites, to deliver savings where possible and where there is a benefit to all concerned.
"The project for Glossop is at such an early stage that a plan for remaining on site, or exploring alternative options, has not yet been considered.
"This will take place when the scale, scope and context of the project have been clearly defined.
"As is the case for any co-location plan, the project at Glossop will have to satisfy both Derbyshire's Police and Crime Commissioner and the Fire and Rescue Authority, before any expenditure and changes are committed to.
"All projects will be subject to the necessary due diligence to ensure forecast savings and benefits can be delivered."
Other budget proposals include possibly selling Glossop firefighters' homes for around £1m.