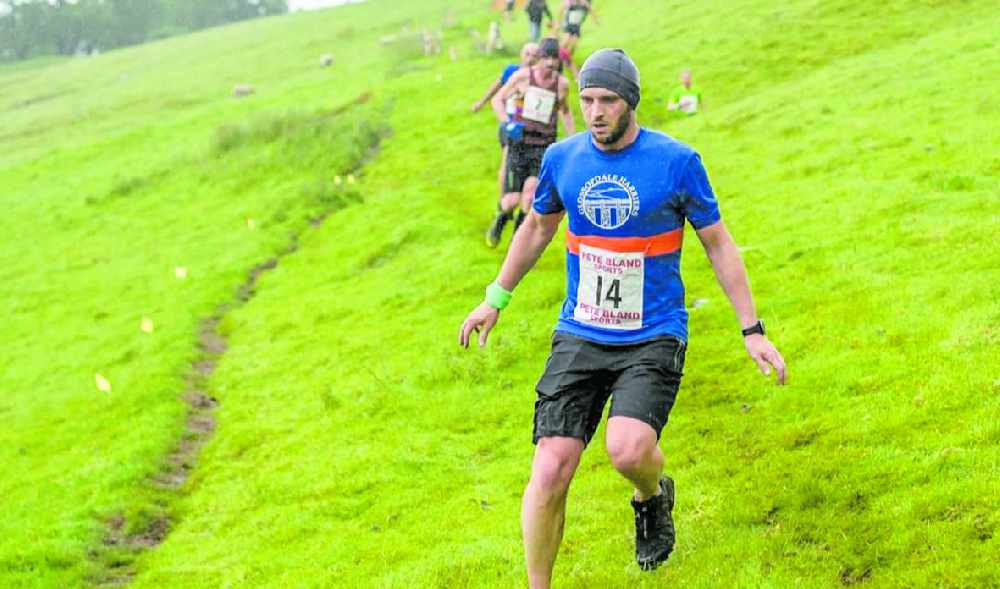 Running 100 miles over some of the toughest terrain in the country is the fund-raising challenge set by Luke Holme and he plans do it in around a day.
The Glossopdale Harrier's epic test of endurance is for Glossop Mountain Rescue Team and he will take in the vast open countryside they regularly cover.
Luke, 35, from Hadfield, said: "Glossop Mountain Rescue have been inundated with call-outs to assist people who are injured/lost in the Bleaklow area.
"To support them I'm going to run 100 miles following their borderlines in an attempt to raise money as a thank you for their efforts."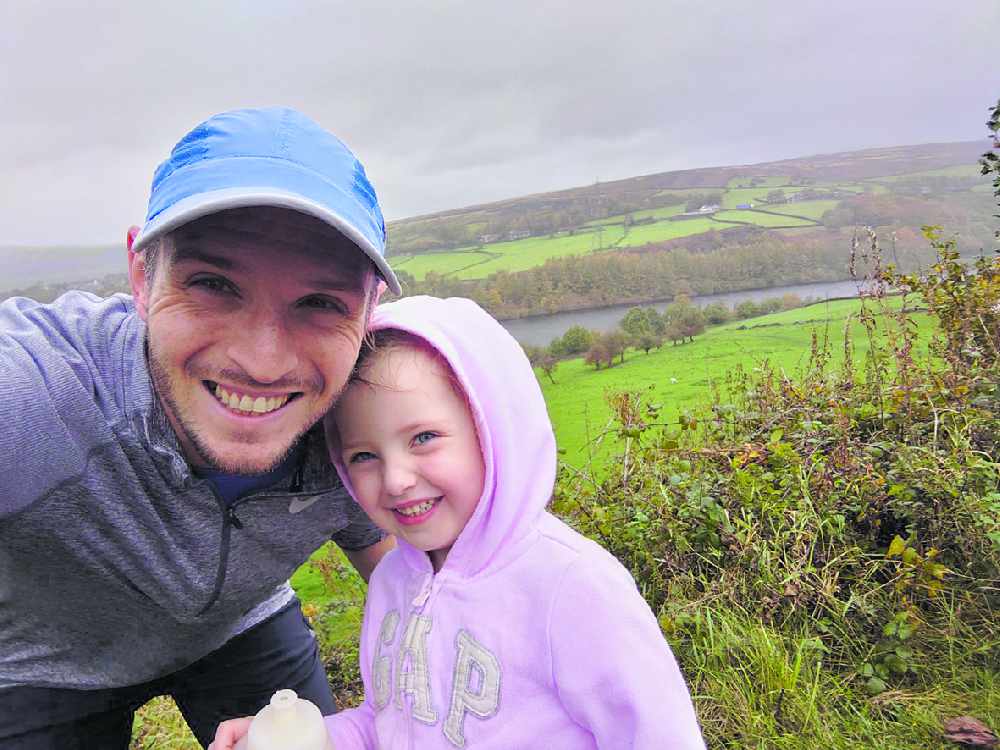 Luke Holme, pictured with daughter Layla, three, with the hills of Glossop behind them.
Luke's marathon will start on April 23, St George's Day, on Monks Road, Chunal, with 40 miles that includes Kinder North, Alport Castles, Ronksley Moor, Lady Cross, Laddow Rocks, Wild Bank and Coombe Edge.
With that under his belt he will turn around to tackle two 20 mile loops around Harry Hut, Higher Shelf, Torside Clough, Tintwistle Knarr and Glossop High Street, finishing in Manor Park.
Taking in food and drink and resting where he can, Luke hopes to complete 100 miles in an incredible 24 to 30 hours.
Luke, who works as a software tester, is no stranger to long distance running - he's raced hundreds of miles with the Harriers and hundreds more alone, often in conditions that include deep snow.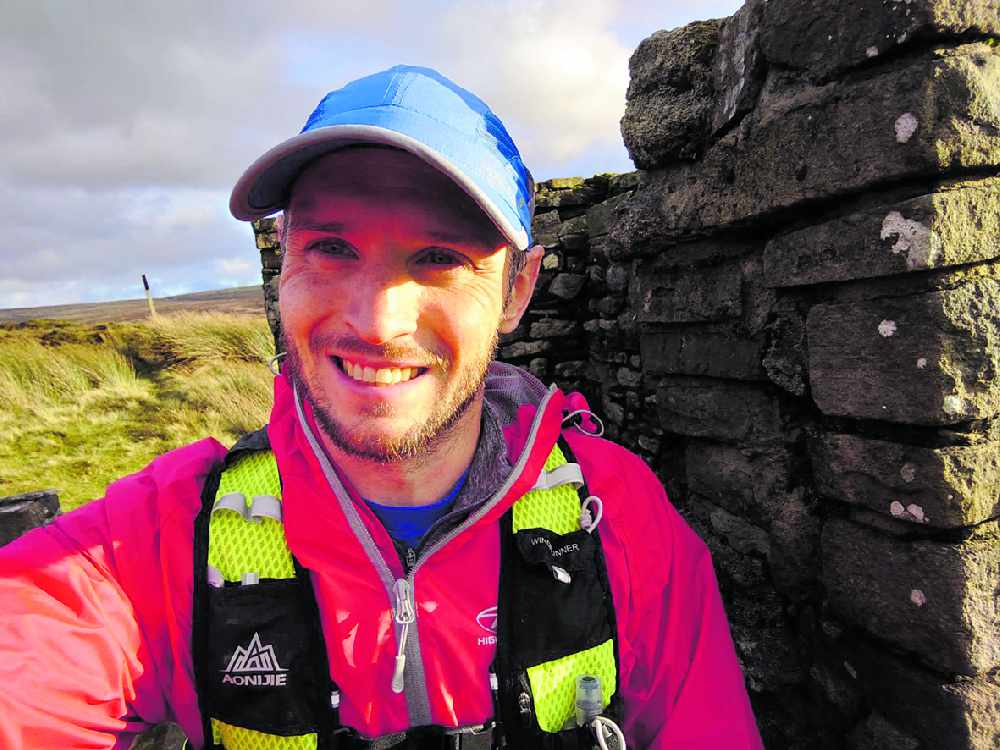 He's hoping the snow will be long gone when he starts his run, that's why he's chosen April, but as anyone walking or climbing in Bleaklow or Kinder will testify, there's always the potential of harsh weather.
Which is why he has put Glossop Mountain Rescue Team on standby!
Luke hit our headlines last April when he took part in a sponsored fancy dress run for Mummy's Star dressed as a dinosaur.
This time the pre-historic outfit will stay hung up, after all, nobody wants to run 100 miles dragging a tail.
To donate to Luke's cause, visit https://www.justgiving.com/fundraising/Luke-Holme-GMRT-Marathon?utm_campaign