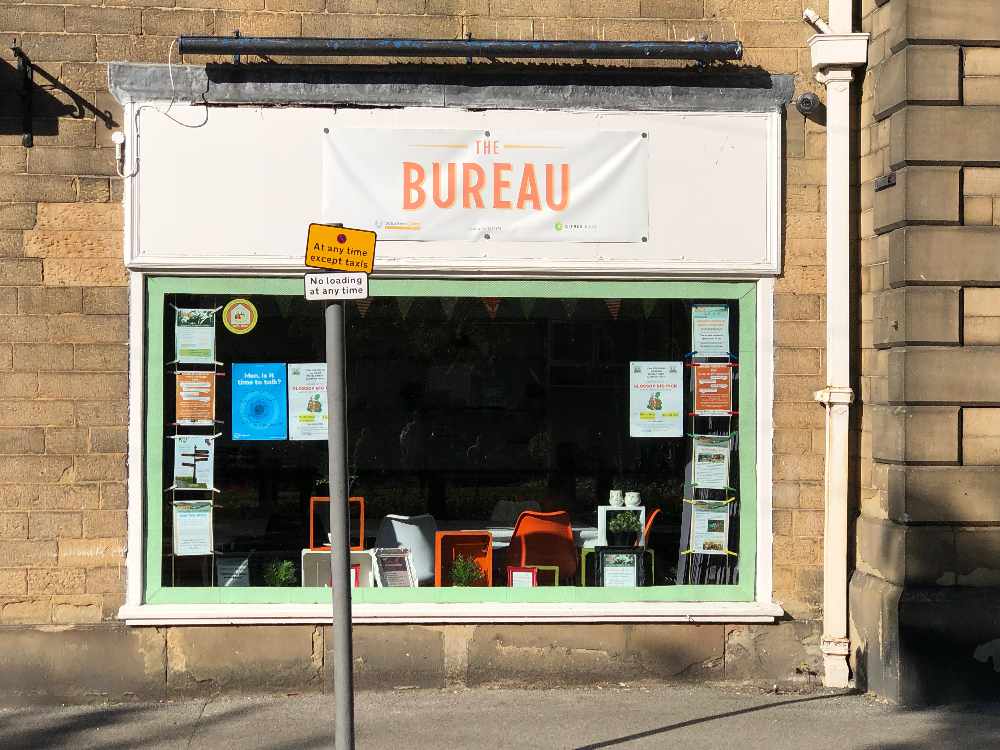 A Glossop-run initiative to combat isolation has been highlighted as a way forward in a government policy paper.
The Bureau on Henry Street is featured as a case study in the government's annual Loneliness Report 2021, which looks at ways of solving the problem.
The report homes in on the depth of loneliness in the country which has increased due to the coronavirus pandemic and the part played by the social prescribing service - as run by The Bureau - in coming up with a solution.
The case study tells the story of how a Glossop man in his 70s was referred by his GP practice nurse to The Bureau, where he met social prescribing link-worker Ruth Towner-Yates.
He was suffering from many long-term conditions including panic attacks and anxiety, and was devastated when his wife died.
Meeting Ruth, however, changed his entire look at life.
The man, who the case study calls 'Don', which is not his real name, said: "It was like I knew Ruth immediately. She quickly found out what was most important to me - reconnecting with people socially - and came up with some things we could do together to help.
"We talked for about six months, over the phone and at my house.
"Having someone I could talk to honestly about how I was feeling was priceless. I am feeling happier and healthier now. I feel well in myself and finally, after the death of my wife, connected to others and part of my community."
Ruth said: "We built a rapport from the first time we met, and over the next six months we covered a lot of ground: maximising income by securing benefit uptake; linking in with social and community groups, connecting with old friends and making new ones; improving disabled access and acquiring mobility equipment which helped to reduce the risk of falls; improving nutrition and removing barriers to him enjoying a good diet.
"He now feels safe and well, he's confident, assertive, happy and, above all, is enjoying life.
"And as for me, well I had the privilege of guiding him on his journey to better well-being and feeling secure in the knowledge that social prescribing really is a catalyst for meaningful change."
Natalie Rhodes, who is the health and well-being manager, and manages the Community Navigation scheme at The Bureau, told the Chronicle: "This case study is a great example of how a person-centred, caring and empathic approach can make a really significant impact on a person's life.
"Social prescribing provides the opportunity for us to consider the wider issues surrounding people's health and well-being, it goes beyond medicine and gives individuals the personal motivation and drive they need to manage their health conditions and achieve a quality of life they didn't believe was possible. I'm really proud of what Ruth and 'Don' achieved together on his personal journey and of the care and attention to detail all of our social prescribers apply to each individual case they work with at The Bureau."
The past year has seen the mobilisation of a growing workforce of social prescribing link-workers within the NHS. They are becoming an integral part of primary care teams across England.
Link-workers spend time with the people referred to them by GPs and other professionals, helping to identify and address the factors that prevent people from living their life the way they want to live it.
They focus on what matters to each person and help them to make connections with community activities and advice, connections which many are unable to make on their own.
Read more from the Glossop Chronicle
Click here for more of the latest news
Click here to read the latest edition of the paper online
Click here to find out where you can pick up a copy of the paper