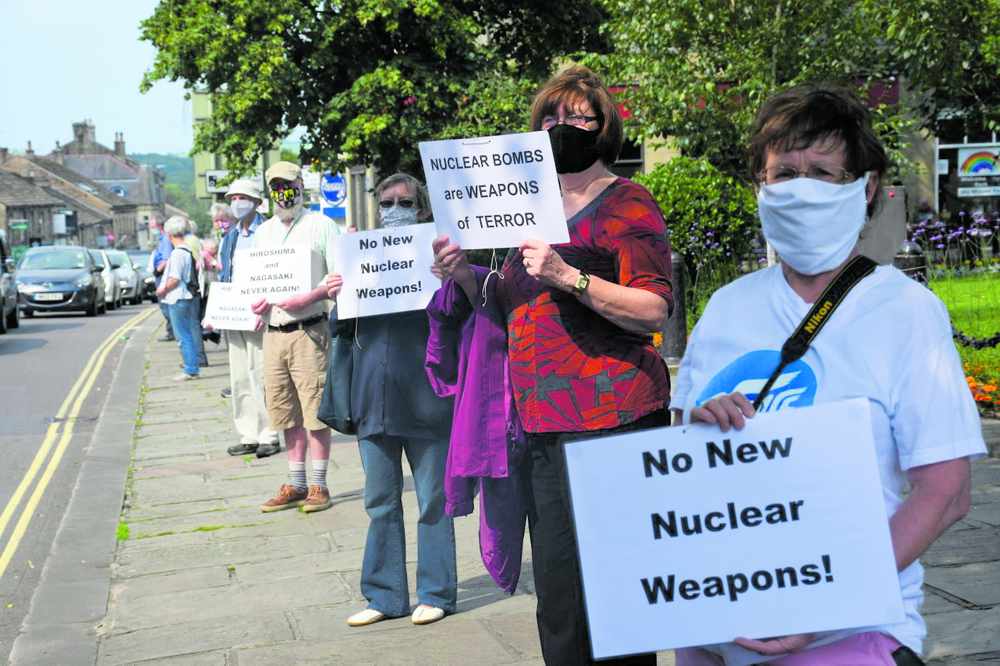 Glossop Peace Group took to the town centre last Sunday for a silent vigil as part of a worldwide 'Peace Wave' on the 75th anniversary of the atomic bombing of Hiroshima and Nagasaki.
The bomb exploded above the city of Nagasaki at 11.02am, instantly killing every living thing within a half mile radius.
At exactly that time on Sunday, group members and supporters, on High Street West in front of Norfolk Square, fell silent.
Twenty-eight minutes later, people carrying anti-war placards were invited into the square to place a message on a stand, with their thoughts about the victims of the bombing or their hopes for a more peaceful future.
Main image:
SILENT VIGIL: Glossop Peace Group members remember the victims of Nagasaki exactly 75 years to the day when the atomic bomb fell.