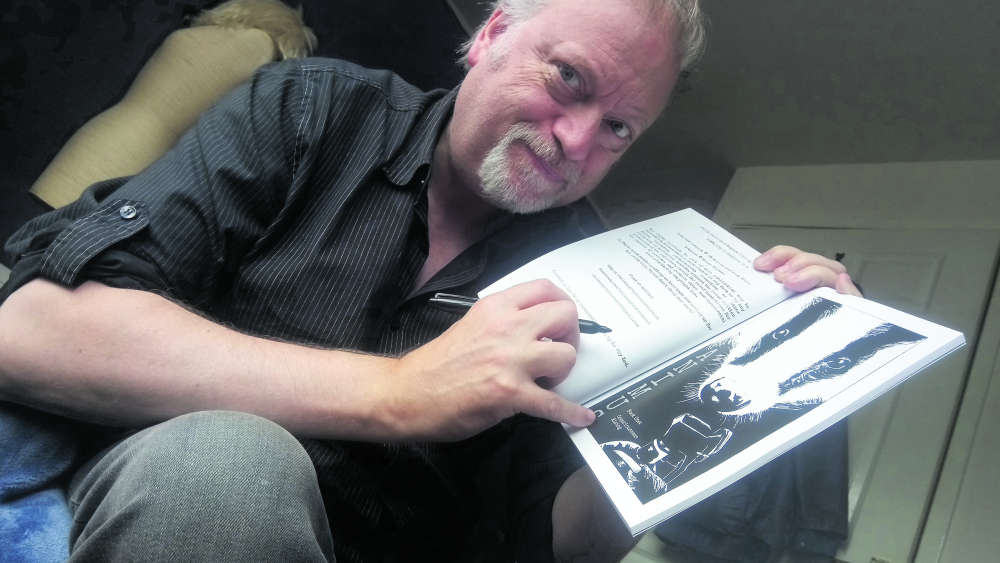 Brian Gorman.
A new novel has been published inspired by the Glossop area and penned by former Glossop writer SM Worsey (Ronny to her friends).
Ronny actually wrote the novel, entitled 'Animus: Consciousness Rising' when she lived in the town.
The 80-page story tells the tale of how animals become aware that they're being exploited by humans for entertainment and financial gain.
Into this rise in consciousness steps Bren; a badger whose family were trapped and shot by government agents. She's angry. She seeks revenge. She's had a calling: to assemble a squad of animals.
A badger, a beagle, fox, raven, cat, horse, weasel and rabbit don't seem like much to challenge and change human society, though they live alongside and undetected by it.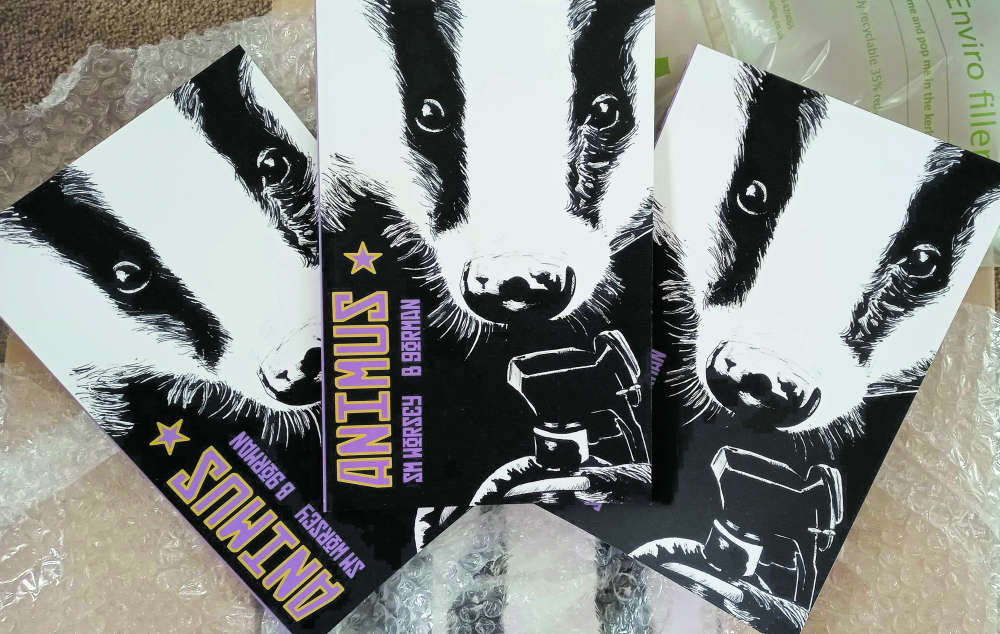 NEW RELEASE: Animus is penned by former Glossop writer SM Worsey.
The powerful and moving novel by also includes original short stories by Tobias K Phipps and Lex Vegor and features art by Brian Gorman.
SM Worsey wrote and illustrated the Scoffer series of cookbooks, and has co-written a number of guide books, including 'Vegetarian Scotland'. She has recently completed her first novel 'Dogs Of London'.
Brian Gorman's previous work includes writing and drawing the highly-acclaimed 'New Dawn Fades: Joy Division & Manchester', 'Everyman: A Celebration Of Patrick McGoohan & The Prisoner', 'Borderliners', and the forthcoming 'ATMOSPHERE: Words & Art About The Post-Punk Manchester Music Scene'.
The new book is available to buy now.
Read more from the Glossop Chronicle
Click here for more of the latest news
Click here to read the latest edition of the paper online
Click here to find out where you can pick up a copy of the paper