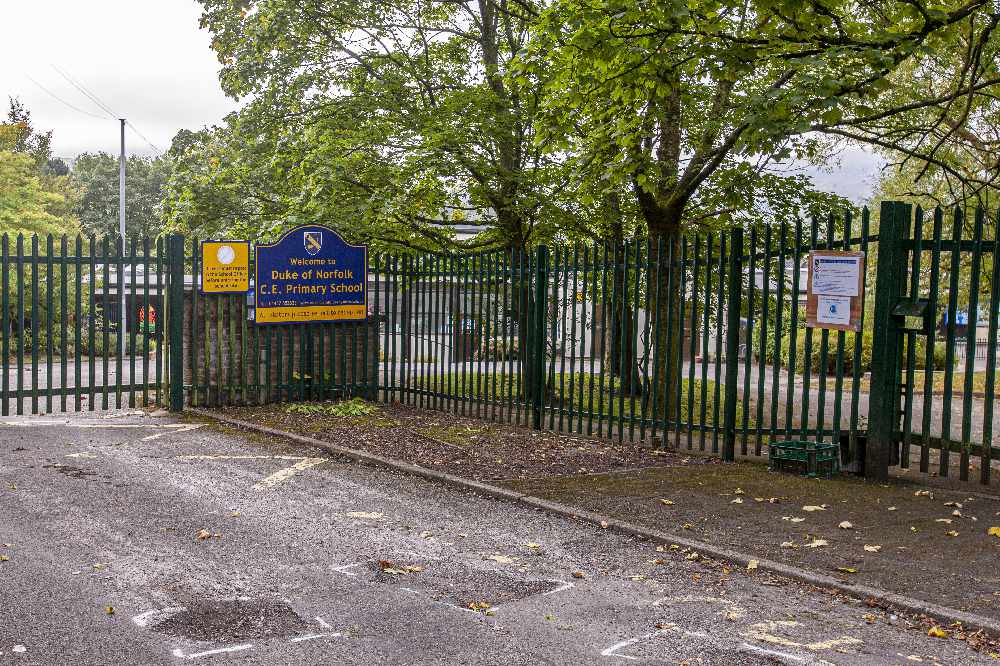 Duke of Norfolk Church of England Primary School in Glossop has advised parents that it will not reopen to all pupils on Monday 4 January and will be closed for two weeks.
The Royle Avenue school will reopen only to vulnerable children and the children of key workers until Monday 18 January, it has confirmed.
Online learning will be made available for all other pupils whilst they are at home.
Head teacher Esther Bland said the decision was "unfortunate" but has been made "on the grounds of health and safety".
She added that the National Education Union (NEU) has advised its members to not return to school yet as planned following the Christmas holiday.
Her statement to parents and carers on the school's website went on: "As a head teacher, there is a legal duty to protect the health, safety and welfare of my staff and pupils. Many staff have been directed by their union (National Education Union) to not attend school to take full classes at this time.
"Due to the large number of staff following this guidance, we are unable to open school for all children, however online learning (as detailed in our contingency plan) will be available from 9am on Monday morning."
It adds: "Again, we are sorry for any inconvenience caused but these are truly exceptional times. We have tried to give our families as much notice as possible, given the ever-changing and uncertain situation. Thank you for your support in helping us to keep our school and community safe."
Like most of England, the High Peak and all of Derbyshire is now under Tier 4 - the toughest current level of coronavirus restrictions - which means people should only leave home for specific purposes, work from home if they can, should not travel unless necessary and should only meet with their household or one other person in a public outdoor place.
The decision goes against Prime Minister Boris Johnson's advice that all parents should send their children to school if possible, as he said on the BBC's Andrew Marr Show on Sunday morning. The PM said that there is "no doubt in my mind that schools are safe" and the risk to children was "very, very low".
All primary schools in England - with the exception of some in London, Essex, Kent, East Sussex, Buckinghamshire and Hertfordshire - have been told by the government to reopen on Monday 4 January.
Meanwhile, secondary schools and colleges across most of England are set to remain closed for an extra two weeks for most pupils, with the government saying it will help cut chains of coronavirus transmission and allow more time to set up mass testing which the armed forces will assist with.
Exam-year pupils are set to return in the week of 11 January - one week earlier than everyone else, who are set to return full time in the week of 18 January.
A Derbyshire County Council spokesperson said: "Any decisions regarding opening are made by individual schools according to their local circumstances. We have provided schools with practical information and support within the Government guidance."