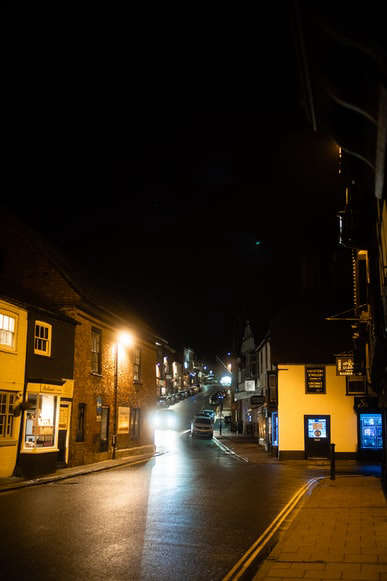 With the darker nights drawing in, the eye health experts at Specsavers store in Glossop are warning locals to make sure their eyes are in tip top condition to drive safely at night.
Paul Hodgson, store director of Specsavers Glossop, says: "When autumn and winter creep in, we notice more people coming in to get their eyes tested – and wanting to drive safely is a big part of that.
"Glossop is home to many windy and unlit country roads like Snake Pass, which, while a spectacular route, can also be dangerous at night and a source of accidents.
"Drivers know that this time of year, when longer nights start to draw in, headlights become an issue earlier in the day. If glasses without anti-reflection coating are worn when driving, the dazzle from the strong beam lights from oncoming traffic can be worrisome.
"Anti-glare glasses minimise reflections from the light that bounces between the front and back surface of the lens."
Research has shown that any kind of bright light when driving can temporarily blind a driver, especially those wearing glasses, because of the reflections. Poor vision increases the risk of accidents as it limits drivers' ability to recognise hazards and impacts reaction time which is further compounded by driving in the dark.
"Glare from the sun can be more of a problem in winter than summer too due to the low sun, especially as it rises and sets," continues Paul.
"Rainy days can worsen this as the light bounces off the wet road into drivers' eyes - polarized lenses are the solution to this. They look like a tinted sun glass lens but have a treatment to block the reflected rays which make them great for driving. In fact, they are great as sunglasses for normal wear, but better at stopping glare than a normal tint.
"At Specsavers, we offer an anti-reflection coating as part of our UltraClear SuperClean treatment. This has enhanced anti-reflection and scratch-resistant treat, with added benefits of being water-repellent, smudge resistant and anti-static."
Make sure to discuss any difficulties with your optician so that they can ensure you have the right lenses to suit your needs and lifestyle. For more information on safe driving, visit https://www.specsavers.co.uk/glasses/glasses-lenses/anti-glare-driving-glasses-road-safety.
To book an appointment with Specsavers Glossop, visit https://www.specsavers.co.uk/stores/glossop or call 01457 899560.
Read more from the Glossop Chronicle
Click here for more of the latest news
Click here to read the latest edition of the paper online
Click here to find out where you can pick up a copy of the paper