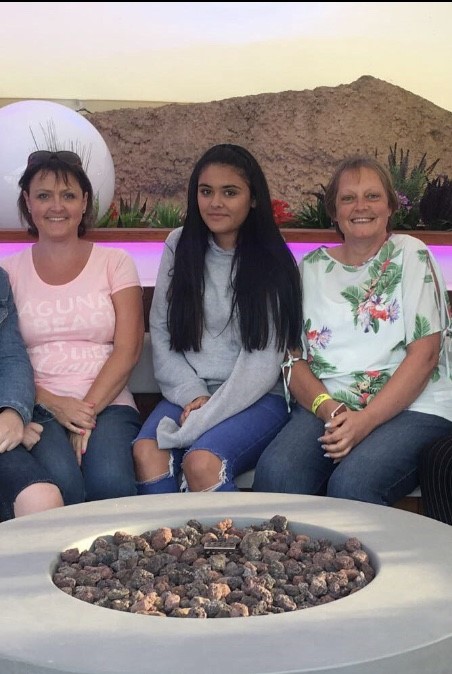 A Glossop mother is using her business to help raise money for the Manchester Survivors' Choir.
It's a charity close to Sharon Harrop's heart, after her daughter and sister were caught up in the Manchester Arena attack, which killed 22 people in 2017.
It is still very difficult for the 48-year-old to talk about, after a much-anticipated day out turned into one of the most harrowing of her life.
She said: "I bought the tickets for my daughter Alisha as she loved Ariana Grande, but as I had breast cancer, the day of the concert coincided with my lymph node operation.
"So my sister Carolyn went with her. When my sister rang me, they first thought it was a gunman because they heard lots of bangs. I just remember her telling Alisha to hold her hand and they both made it out.
"When my daughter got home she just wanted to go to bed. That was the last time she slept for months, because the trauma just made her want to forget it all."
After their ordeal, both Alisha and Carolyn have struggled - with Sharon feeling guilty that she wasn't able to be there for them.
She added: "Alisha couldn't sleep, she was always anxious, always worried that something was going to happen to her. She used to get me to check her pulse all the time."
As the third anniversary of the attack approaches, Sharon wanted to do something that could help those suffering from the aftermath - and found the Manchester Survivors' Choir.
The choir is a group made up of survivors of the terrorist attack that regularly meet together to sing.
Sharon has been working with Parallel Perfumes by FM World to create a special limited edition bee bottle to help raise funds for the choir, with £2 from every bottle sold going to the cause.
If you'd like to buy a bottle, you can get in touch with Sharon through Instagram or Facebook by searching for 'Parallel Perfumes by FM World.'
Main image:
HELPING HAND: Carolyn, Alisha and Sharon.