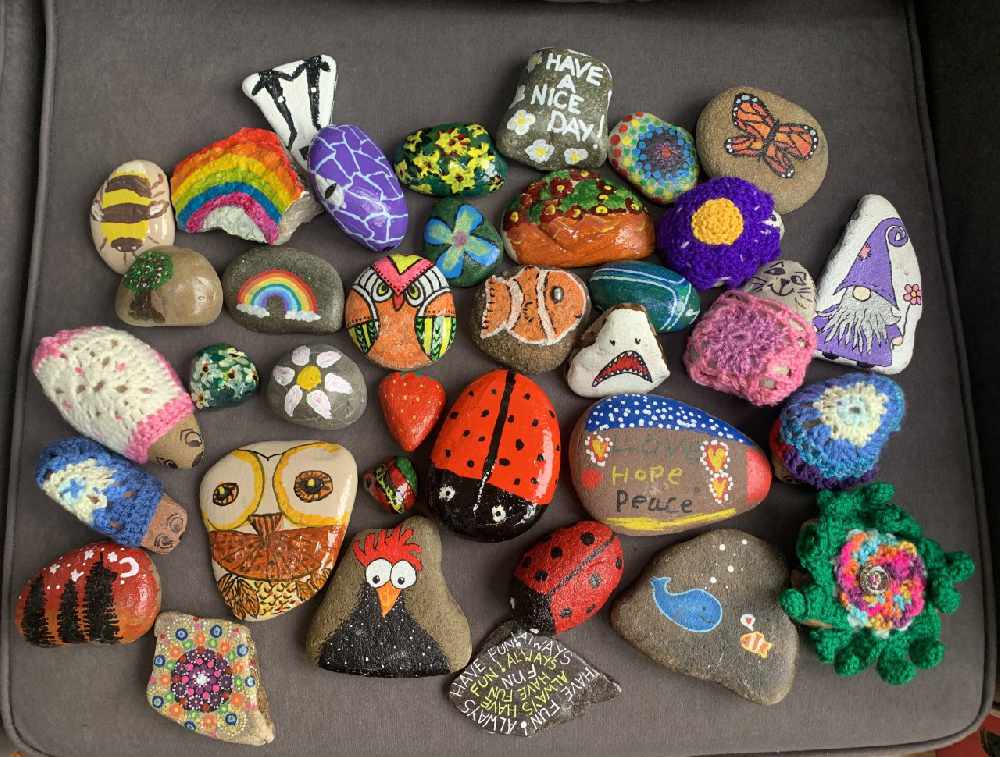 An exciting project to help families discover new routes to exercise around Glossopdale is progressing well. 
Move More Glossop, in partnership with The Bureau, launched 'Glossop Milestones' during lockdown to encourage young people in particular to get creative as well as get moving.
After holding a competition for budding young artists to create their own 'milestone' rocks, the first three 'milestone' routes were launched last month - around the Whitfield and Gnat Hole area, a moderate walk around Whitley Nab and Herod Farm, and a challenging 3.5k walk around Whitley Nab.
Now there are six different routes which are all mapped out and marked with nature-inspired rocks designed by local children - covering everything from hill tops, trails and river banks to farms and parks.
People are being encouraged to take the routes, look out for the handful of colourful 'milestone' rocks on show and describe the designs that they discover.
The three newest additions are leisurely strolls around the Gnat Hole circular and the Brown Hill Farm circular in Whitfield, as well as a challenging effort around the Worm Stones circular. Click on the links to access the maps.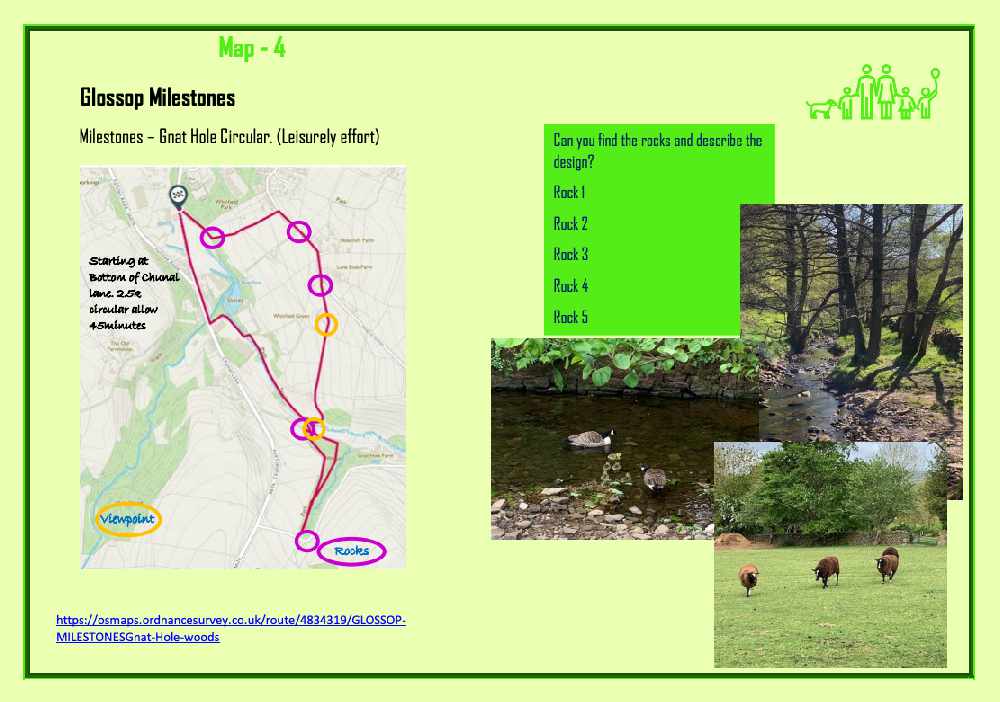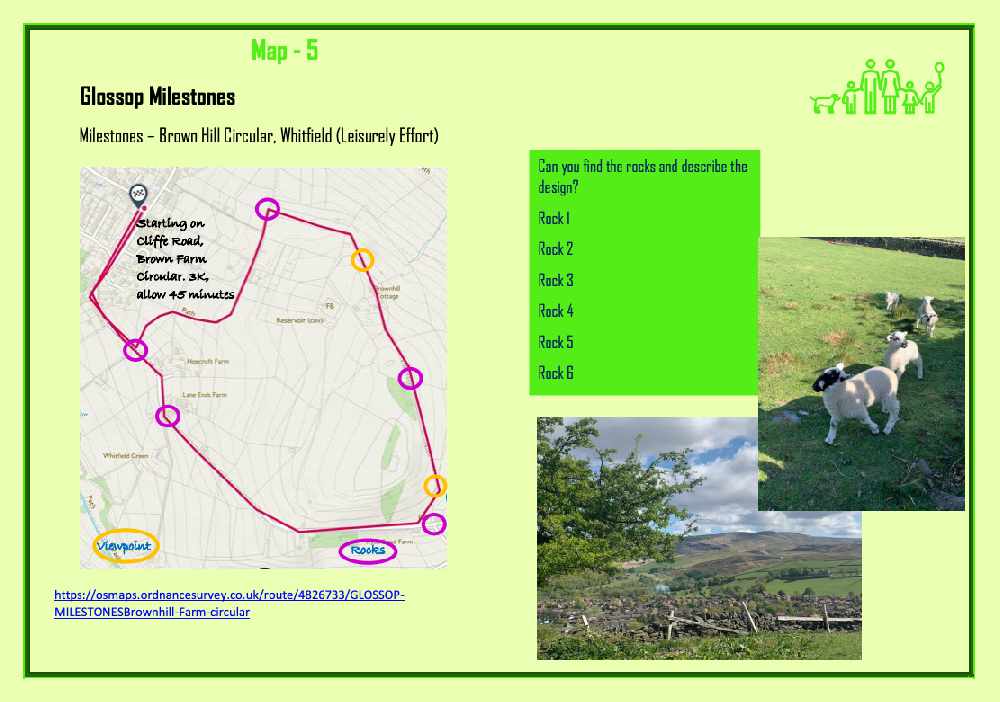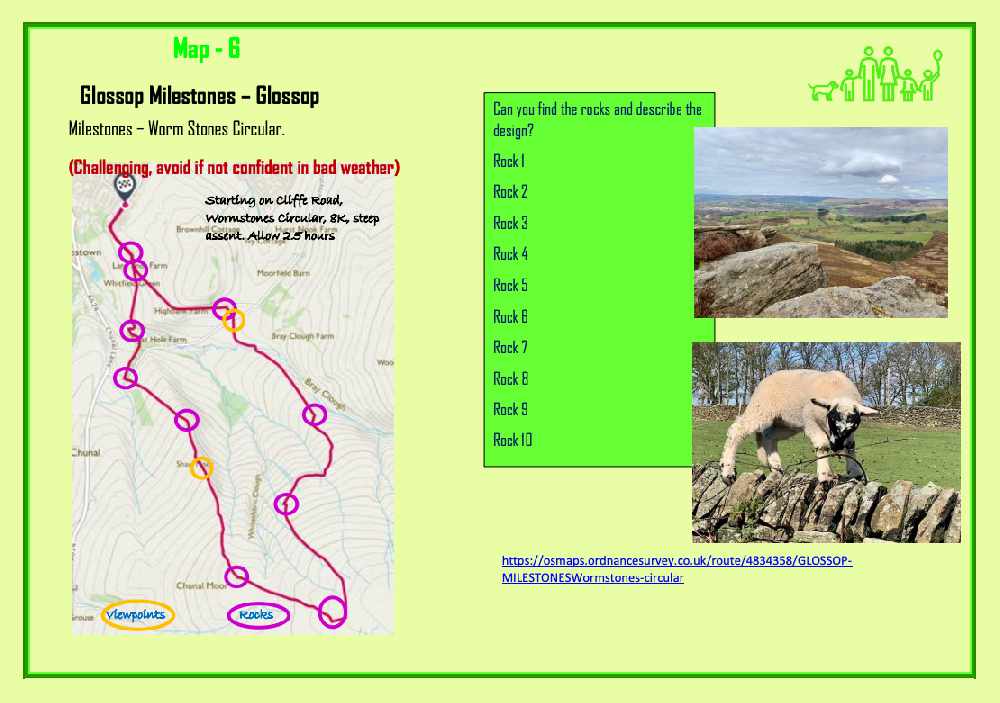 Helen Thornhill, Move More Glossop Engagement Worker who is leading the project, said: "The routes vary in distance and ability, so there is something for everyone. Some of the rocks have unfortunately been moved, so we would ask if people could leave the rocks in position for everyone to enjoy."
The project has moved into its next phase, working with the team at Glossop Arts Project (GAP).
They recently spent an afternoon doing some socially-distanced painting in the park and produced some fantastic rocks.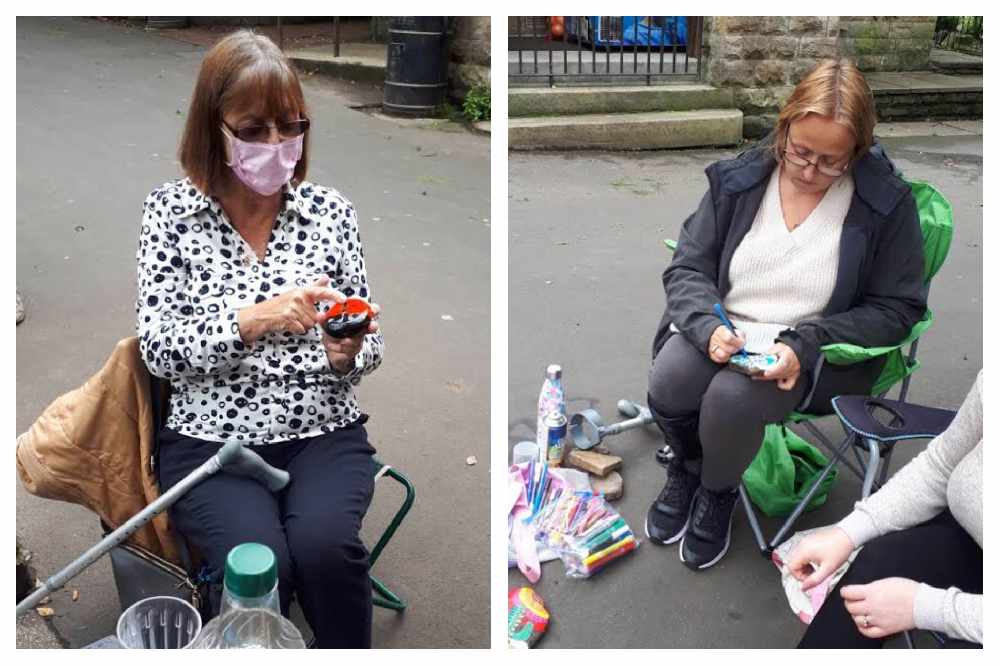 It will be used to mark more accessible routes within Manor Park and the surrounding area, which GAP will help to design to ensure they work for everyone.
Sonja Quirk, Project Manager for Glossop Arts Project, said: "We are looking forward to seeing our rocks in situ and are grateful for the opportunity to be part of this great community project."
To keep up to date with the project, you can visit the 'Move More Glossop' Facebook and Twitter accounts.
Main image:
Some of the amazing rocks produced by Arts for Wellbeing clients from Glossop Arts Project.