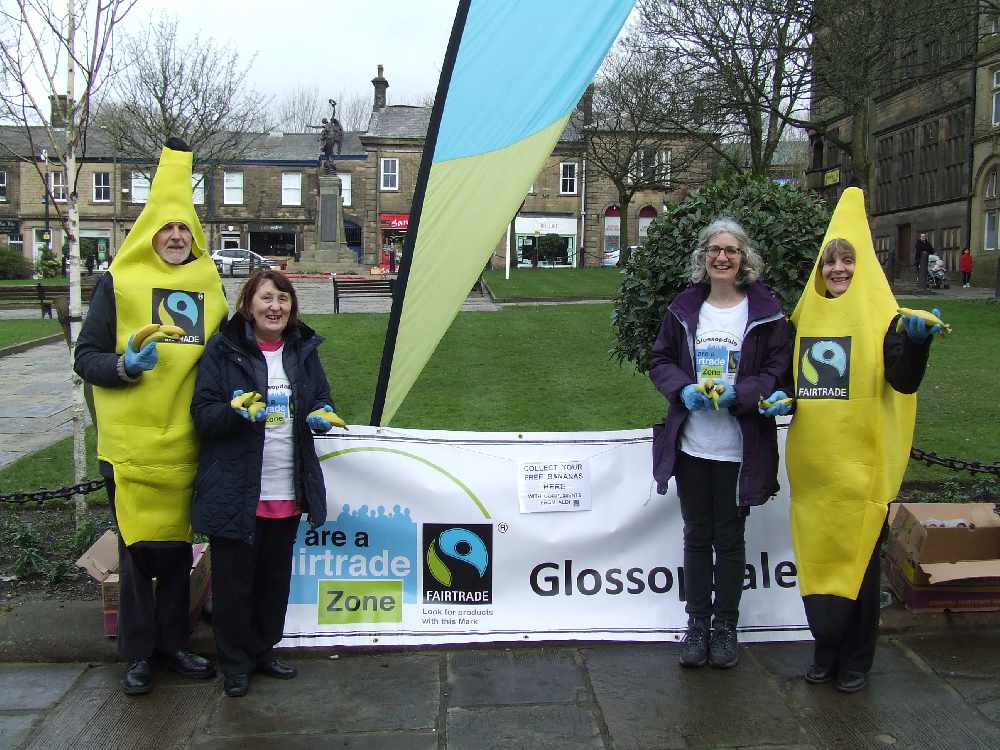 Glossopdale went bananas last Saturday at the end of Fairtrade Fortnight.
The two weeks started with a tasting stall and banana give-away outside Aldi's store, with members of the campaign group.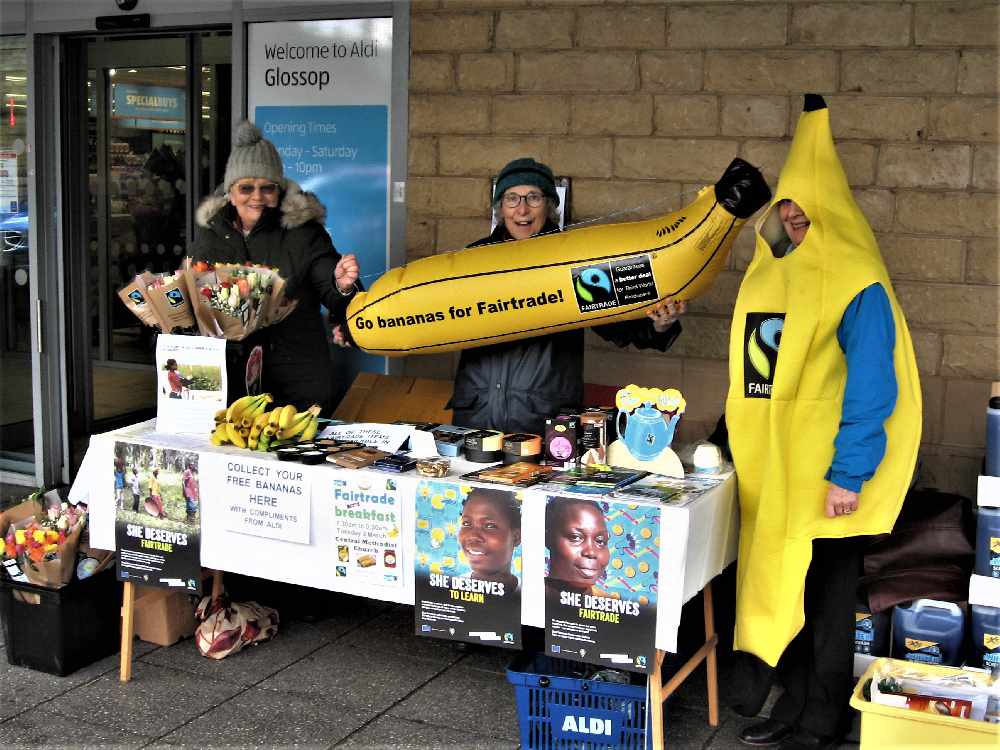 A Fairtrade Breakfast continued at Central Methodist Church last Tuesday, with the Rev Mike Grimsley welcoming High Peak Mayor Cllr Ed Kelly.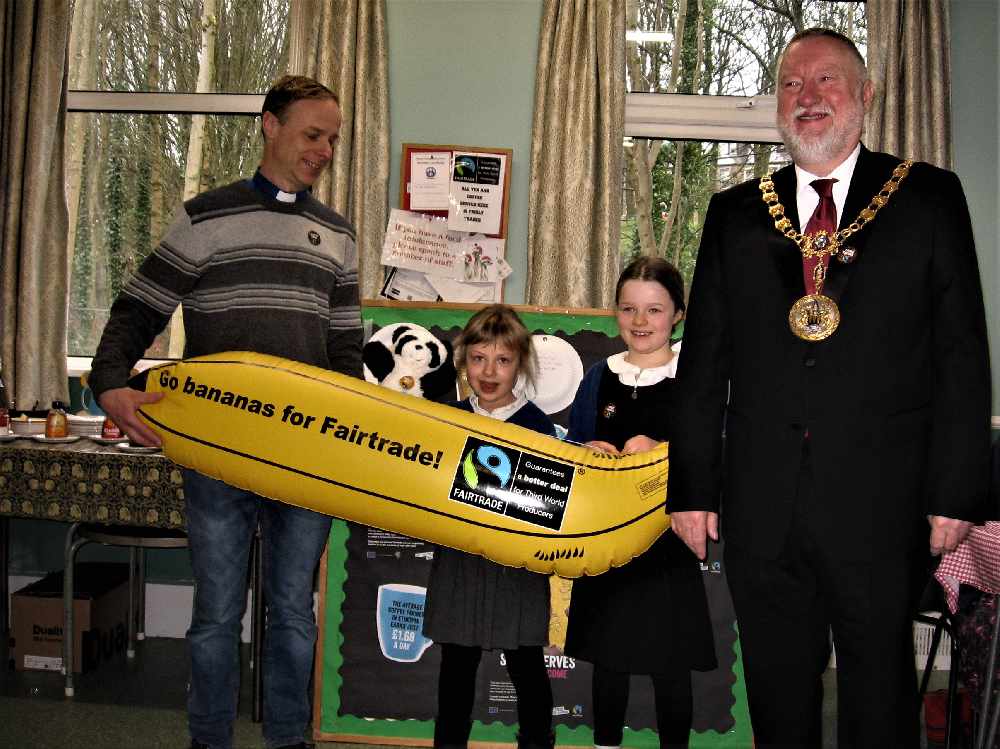 Then, last Saturday saw the Great Banana Give-away Day in Norfolk Square, with members of the campaign group handing out the fruit.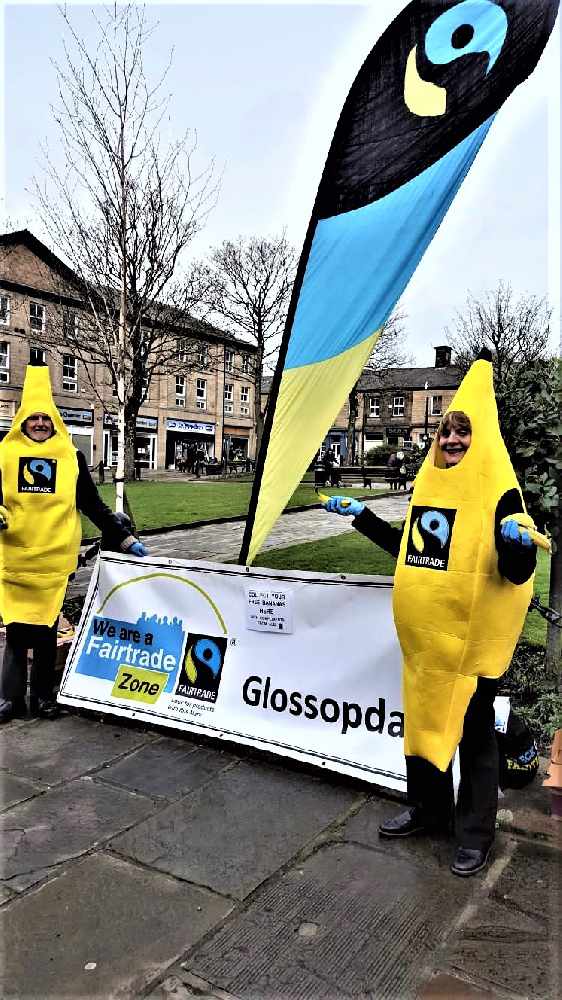 Member Michael Hirst said: "Four boxes of bananas were kindly donated by Aldi for our give-away. Local management staff are very supportive of our Fairtrade campaign and sell a range of Fairtrade products (flowers, chocolate, coffee, bananas, tea, for example)."
One person enjoying the give-away was Sarah Alice Davies, 86, who was eager to sample a banana.