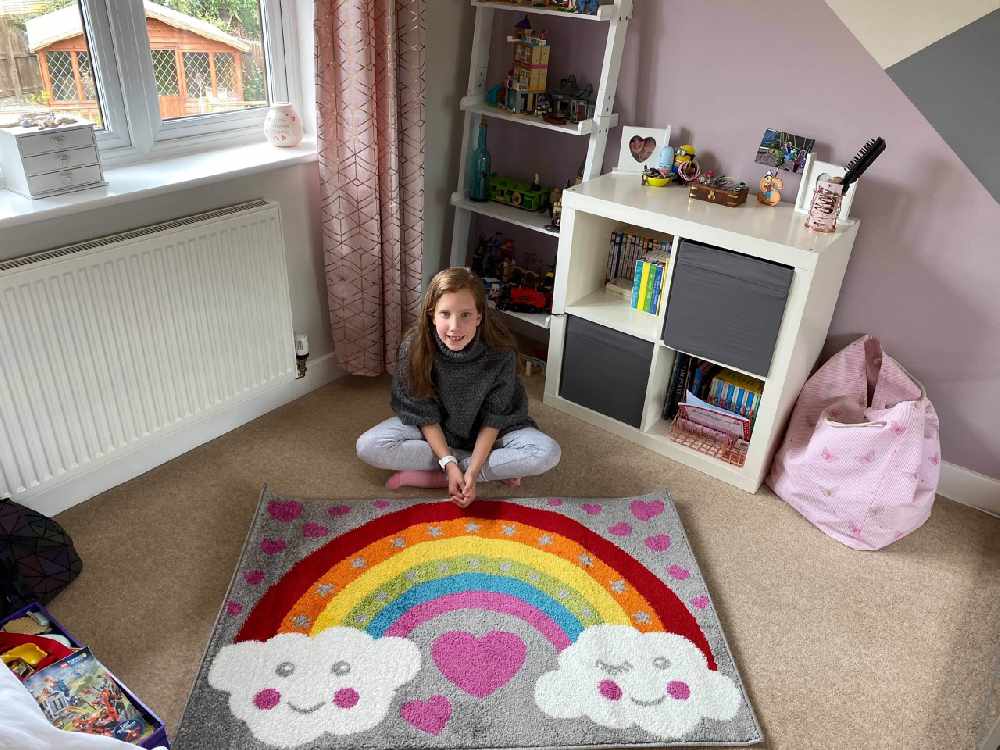 A creative girl from Glossop is helping to raise money for the NHS after winning a competition to design a special rug to celebrate key workers.
Sophie Wilson, who lives on Scotty Brook Crescent in Shirebrook, entered the competition ran by Hadfield business Flair Rugs – where her mum Michelle works.
The 10-year-old, who will be in Year 6 at St Luke's CE Primary School in September, came up with an impressive winning design.
Her limited-edition 'Rainbow for Heroes' rug is available from selected retailers, with all profits going to NHS Charities Together.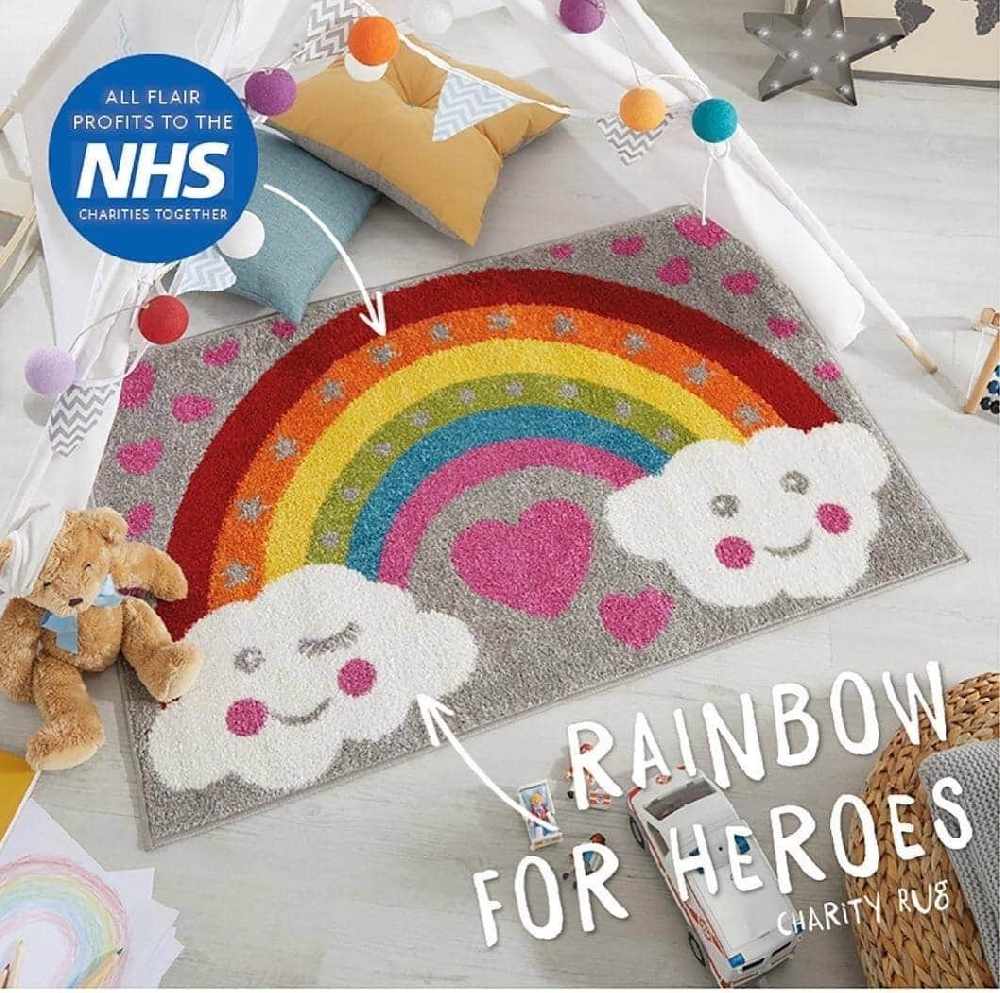 Sophie's charity rug is on sale after being chosen as the winner of Flair Rugs' competition
Clare Howard, senior designer at Flair Rugs, commented: "Many congratulations to Sophie for being a worthy winner of our Rainbow Rug competition.
"It was a pleasure to use her design to develop into a funky rug. I loved that it was such a happy and positive creation.
"I've added a few extra hearts and stars to reflect the message of love and thanks to our NHS staff. Well done again."
Sophie loves art and design and is constantly drawing or creating amazing buildings and modern interiors with Lego. She's currently building her own theme park and mansion on her iPad.
The youngster had already raised over £87 for the NHS by painting rocks and drawing rainbows for friends and neighbours during lockdown, and she hopes to raise even more money for our healthcare heroes through sales of her 'Rainbow for Heroes' charity rug.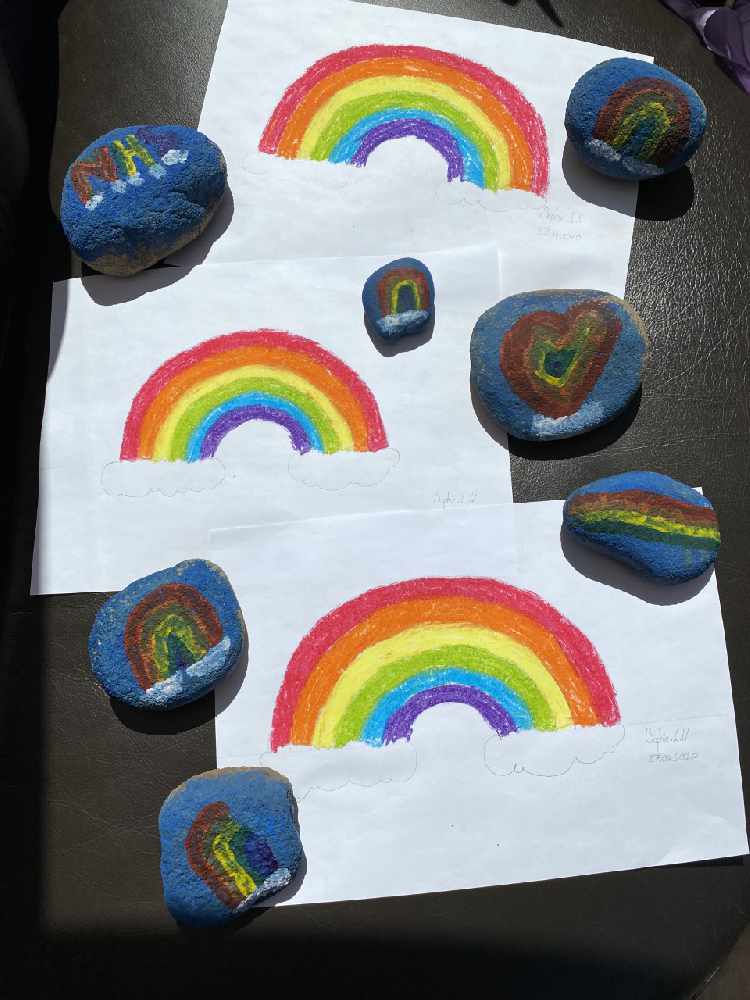 Some of the rainbow rocks and drawings Sophie created during lockdown to raise money for the NHS
Understandably, her whole family are immensely proud of her incredible efforts.
Mum Michelle told us: "We are so proud of our 'rainbow' designer. At 10 years old, to have your own design chosen, transformed into a real product and sold is amazing.
"She has achieved so much and everyone is proud. I am hoping this inspires her to continue designing and creating, seeing how much happiness this has brought to her during lockdown.
"Sophie is really excited, especially now it's here, and is already looking at more designs for rugs. Practically every family member has bought one and recommended to friends.
"When she was asked why she likes it she said: 'I like the rug because it's cheerful and joyful and makes me smile. I hope it makes people smile and reminds them of the rainbows while supporting the NHS'."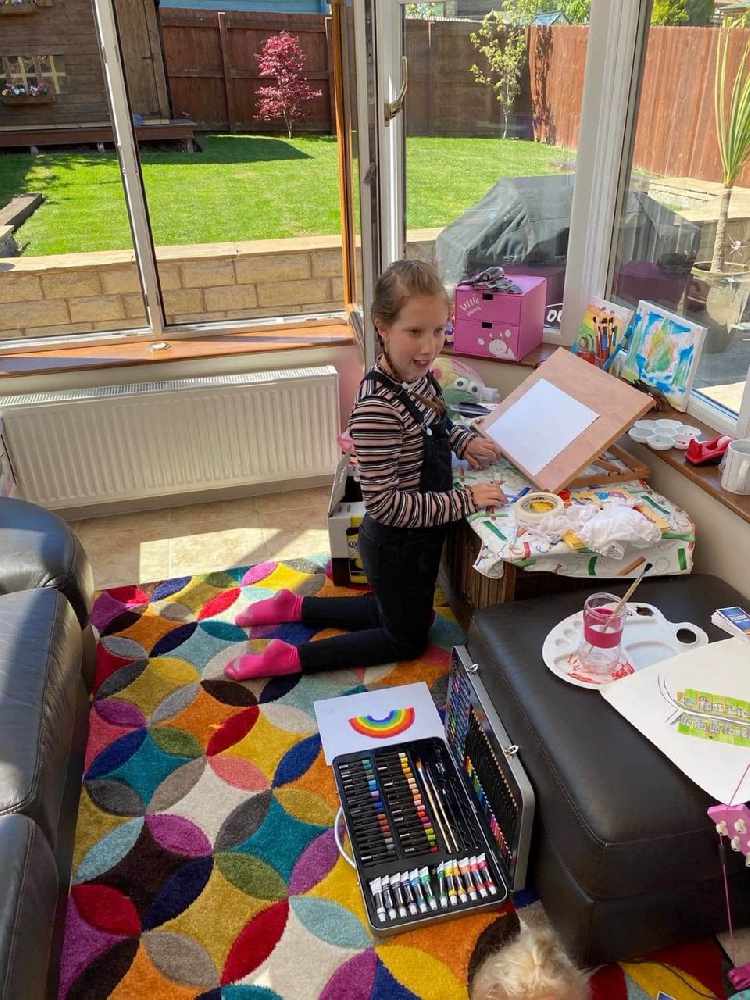 Sophie painting her winning rug design
Explaining how Sophie came to enter the competition, Michelle added: "I work for Flair Rugs and an internal competition was launched where all colleagues and their family were encouraged to submit rainbow rug designs for a special charity rug to support the NHS.
"The lucky winner would have their design created into a limited-edition rug by their senior designer Clare, with all Flair profits going to the NHS Charities Together fund."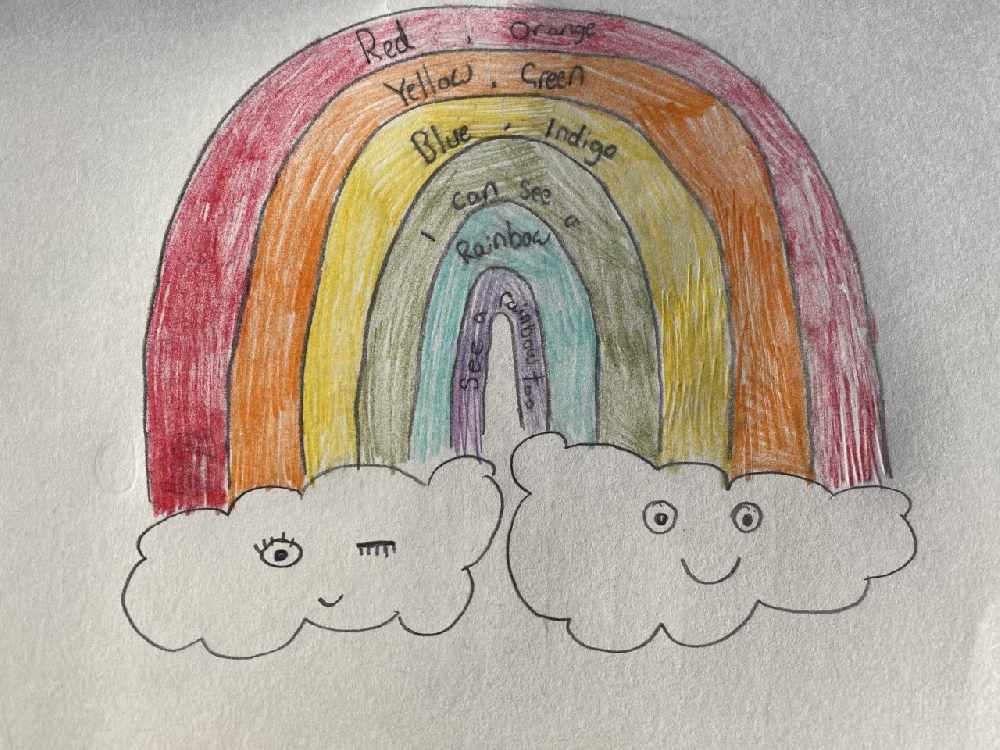 Sophie's initial rainbow drawing which was eventually transformed into an amazing rug
Based at Etherow Works off Woolley Bridge Road, Flair Rugs is an award-winning family-run business which has been supplying retailers across the world since 1984.
If you would like to buy Sophie's rug and help her raise money for the NHS, visit https://www.therugseller.co.uk/rainbow-for-heroes-rugs-in-multicolour-for-children-nursery/p-34-42491-70786-0.
Main image:
Sophie with her winning 'Rainbow for Heroes' rug.