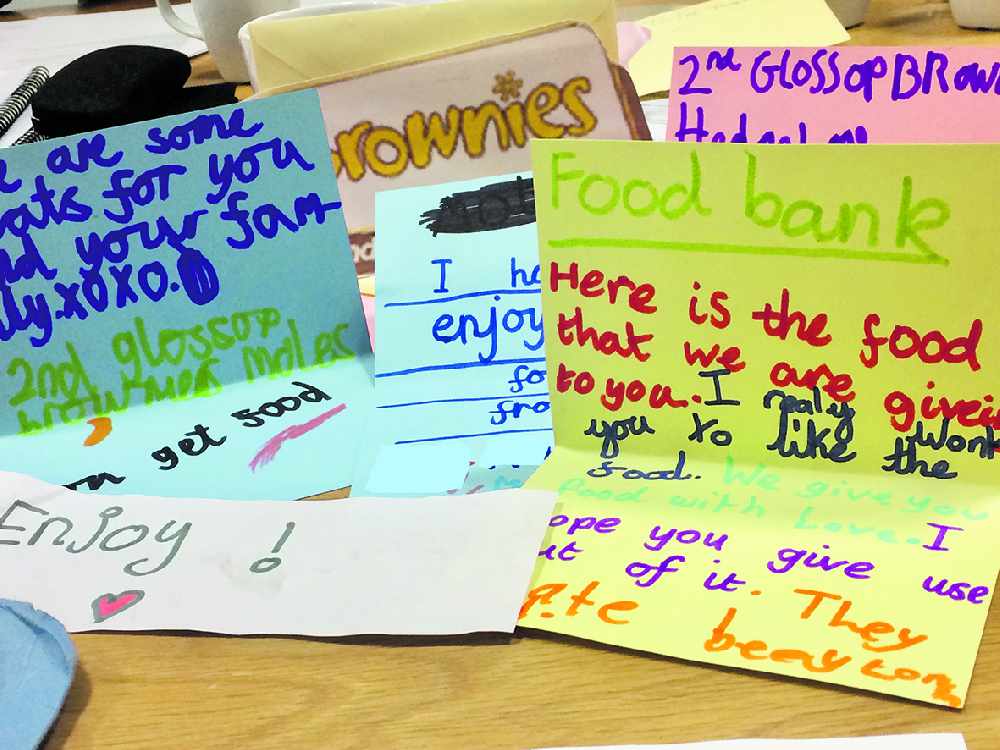 Food parcels were supplied by Glossopdale Foodbank to a record number of people last month as demand for help and assistance increased in all parts of the valley.
Long-serving members from the Foodbank trustees are struggling to recall any month in the past when food was requested to meet the needs of 191 adults and 98 children.
For the first time, the roll out of universal credit was cited as being a reason for needing to access the foodbank by almost as many applicants (19 per cent) as were low wages (20 per cent).
A spokesman said: "The government's flagship benefits policy has featured as a reason for needing to access the foodbank over recent months.
"Although the so-called 'roll out" has yet to formally begin in High Peak, all reassessments are now conditioned by universal credit criteria."
Particularly welcome was a collection of food by 2nd Glossop Brownies, accompanied by heart-felt good wishes to all those who need to use the foodbank.
Foodbank coordinator Charlotte Mendes-Kelly reports that in addition to almost £2,000 of food donated by Glossopdale residents during September, an additional £600 needed to be spent on buying food during the month.
She said: "We are reaching the stage where additional contributions from schools and churches from harvest festivals, which would normally boost the Foodbanks capacity to meet the regular increase in demand in the run-up to Christmas, is being distributed almost as quickly as it arrives."
Foodbank chair Godfrey Claff said the spend was still within the budget, but that demand was on the increase.
"We can never be certain whether a monthly change is just a blip," he said. "But the figures for the last three months show an upward trend.
"We remain grateful to everyone who regularly drops items into our collection baskets and to those who make monthly payments by Standing Order.
"We were grateful to receive a donation of £200 from a person who wishes to remain anonymous, as well as £200 from Glossopdale Masonic Lodge. Additionally over £1,000 from Glossop Vehicle Enthusiasts' Club."
Anyone wishing to make a monthly contribution to the foodbank can do so by accessing the Glossopdale Foodbank's Website and following the link. Those needing assistance can contact the foodbank on 07811 684282 or visit www.glossopdalefoodbank.org.uk.
Main image:
Helping hand: Brownie messages to foodbank users which accompanied their collection of food.