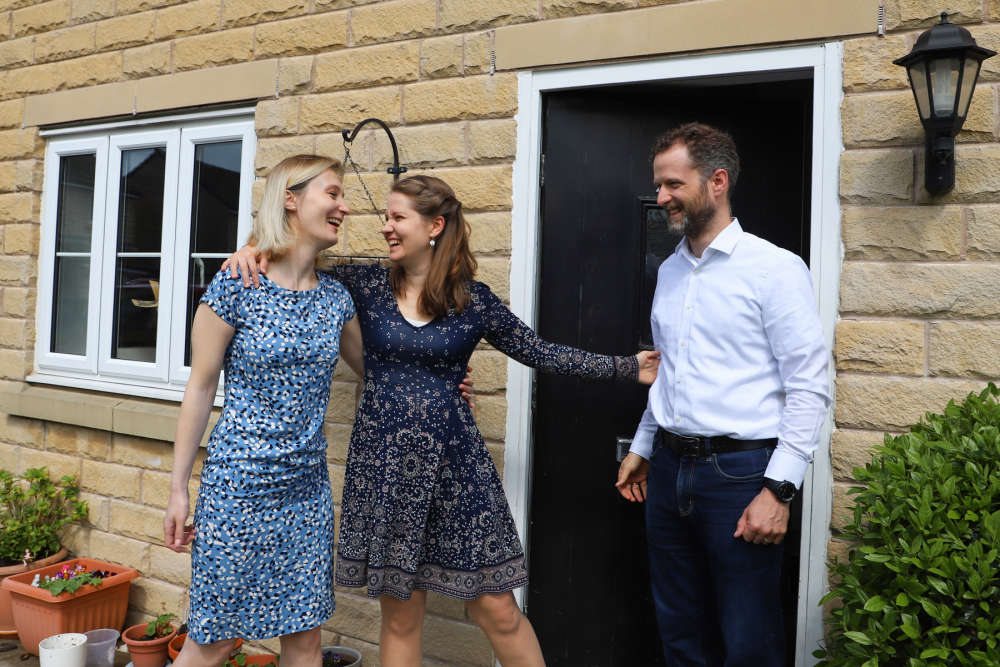 A family in arms. Image by Nigel Wood.
Committed to doing their bit to help those that need it most, a Glossop family have welcomed a Ukrainian refugee into their home.
Elisabeth Shepherd Martin believes in the importance of helping others, and watching the horrors unfold in Ukraine, she knew she wanted to do everything she could to help.
"I watch the news and my husband reads a lot of news and our first impressions were, 'what can we do'".
"Surely we can do something, we gave a bit of money, but we wanted to do more," Elisabeth said.
So, she began chatting with her husband, and before they knew it, they were measuring up the spare bedroom. With four children and four bedrooms, they already knew that they wouldn't have masses of space.
In fact, a room for a single refugee must be 6.5m2, a number which happened to be exactly the measurement of their spare room.
Elisabeth then spent her time reaching out to those who could help, connecting with people online to find a match to bring to their home.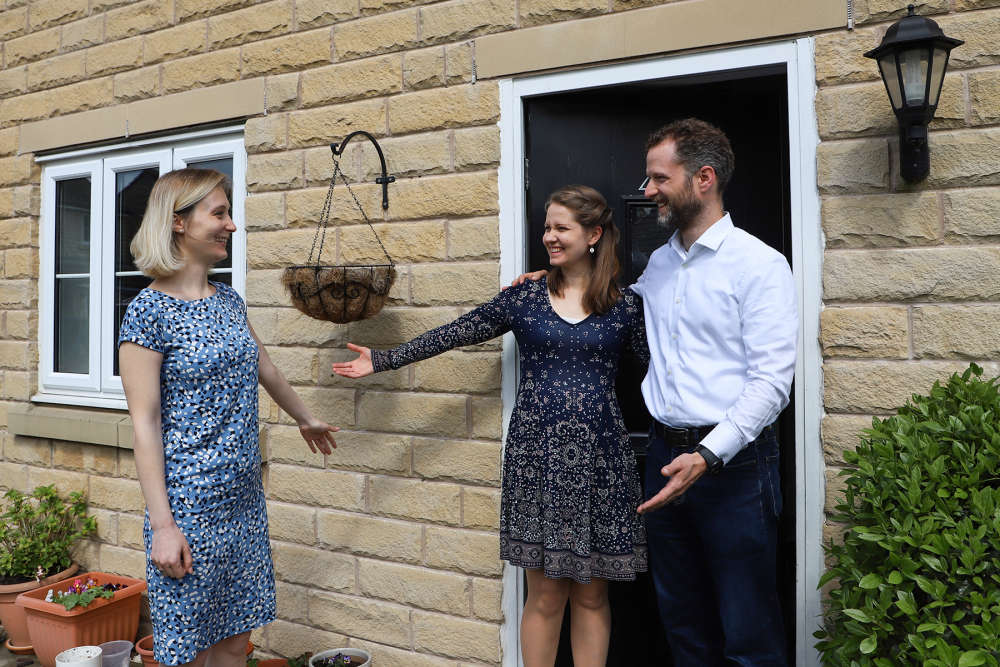 After posting on Facebook, a lady working at a charity in Moldova reached out saying she had someone who was ready to go. Elisabeth was quick to organise a video chat with her potential new family member, and from there everything fell into place.
"We have similar faith and mutual interests. I was told that she was a 38-year-old woman from Odessa who was on her own.
"We video chatted with her, and she told us that she was amazed that someone would consider letting her into their home," Elisabeth said.
With that, Elisabeth and family were excited to welcome her into their home and Galina arrived on April 16.
The family try their best to switch off from the news surrounding Ukraine and keep occupied with a plethora of activities.
"You learn a whole new level of compassion and empathy, you learn how to help somebody be distracted.
"So, we've decided that we're not going to sit and watch the news or scroll on our phones. We're going to bake a cake or we're going to go out for a walk," she said.
Feeling grateful to be in a safe situation with plenty of opportunities, Galina has started to learn coding, a career that she is looking to take up.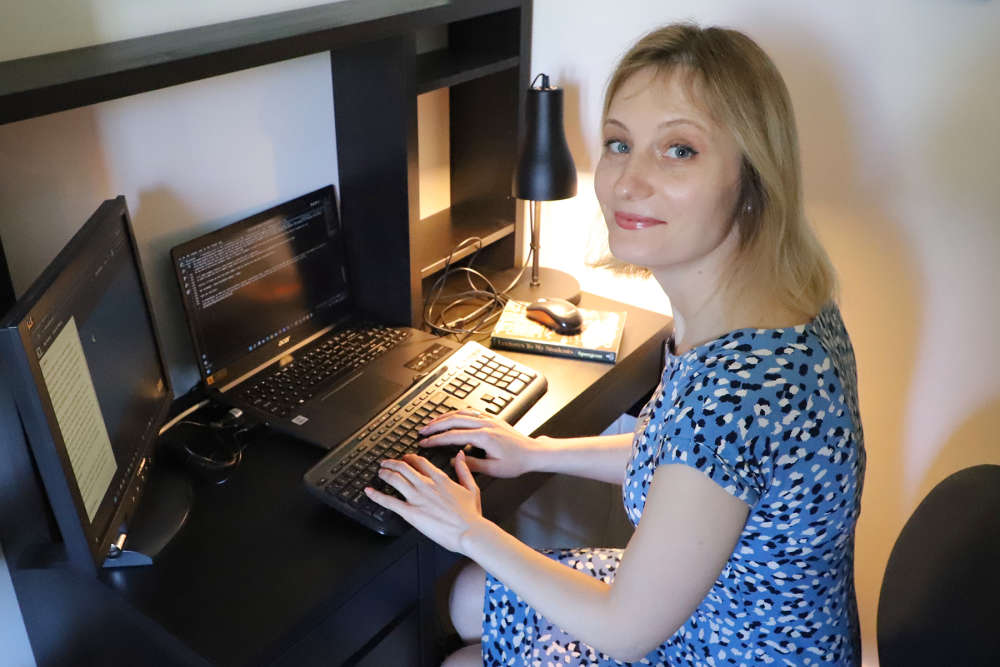 "I would like to learn programming and become a software developer. If I can find a job here, then I would love to one day work all over the world.
"This transition period is a good time for me to find a job and gain experience.
"We can feel the support of the British people. We can see it in the news, we can feel the attitude in the post offices and job centres," Galina said.
Galina has said that she wants to help people in Ukraine as well as Ukrainians in England and will spend her time here doing just that.
This experience has been incredibly positive for Elisabeth and her family, proving a great learning experience for her children.
"Seeing our children interact with her has been lovely. We had the Easter weekend and were able to go on a couple of family hikes together.
"That was amazing, and everyone just felt like we have a new auntie or friend that's going to live with us," Elisabeth said.
Elisabeth says she is privileged to be a part of Galina's story and reminds us that with care we can make a difference to people's lives.
"None of us know someone else's story but if we can look at people like we're all the same then amazing things can happen.
"If it was us then surely, we'd want to go somewhere nice where people will love you and welcome you."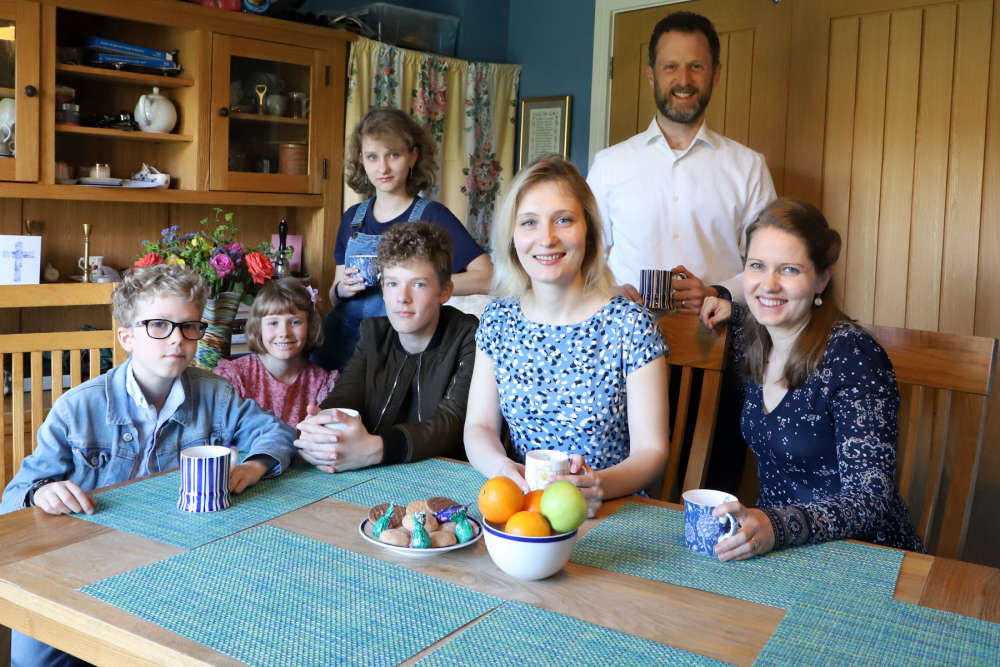 Elisabeth says they have had fantastic support from The Hummingbird Project, a High Peak group led by Jo Gregory that aims to support refugee communities. The volunteers provide invaluable support and have created the ideal group for people to meet others in their situation.
For Galina, she has been able to receive clothes and has also been able to connect with another Ukrainian living in England.
Engaging in local customs, Galina has even had the opportunity to play women's cricket.
"It is hard to learn, but I'm trying. I hope to learn more after a few games I think I just need some more practice!"
Having Galina welcomed as part of the family has been an unforgettable experience for Elisabeth and her family. Learning Ukrainian phrases, trying Ukrainian food and adopting a new culture into their Glossop homes has been enjoyed by all so far.
Adopting her Christian values, Elisabeth believes it is so important that we all do our part in helping those that need it most, a little bit of kindness really can go a long way.
Read more from the Glossop Chronicle
Click here for more of the latest news
Click here to read the latest edition of the paper online
Click here to find out where you can pick up a copy of the paper