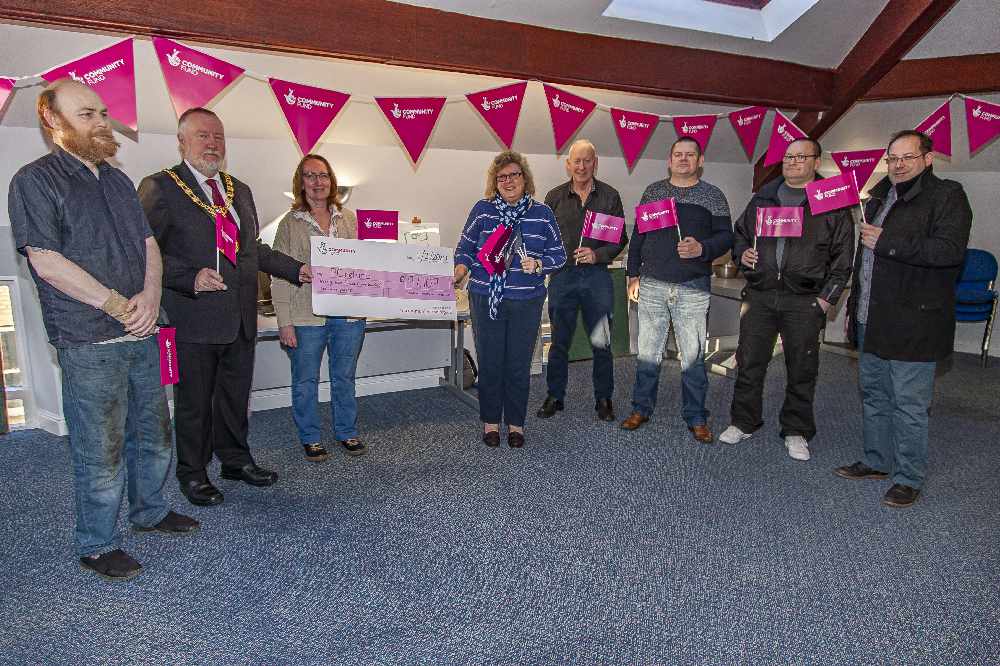 Glossop-based charity PCrefurb is celebrating after being awarded almost £100,000 to support its IT refurbishing and training work.
The Mayor of High Peak and Chair of Trustees, Cllr Ed Kelly, presented the award to members of the group at a recent celebration event.
The cash - from the National Lottery Community Fund - will support PCrefurb for the next five years, giving the charity a solid foundation on which to further develop their ongoing activities.
Trustee Mary Jessop said: "This funding will give security and continuity to the group, enabling us to continue to employ our Project Manager (Helen Melhuisdh) and also provide part-time employment for a current member and volunteer.
"We welcome the chance it gives us to move forward with our key aim of bridging the digital divide."
The charity works with volunteers, some of whom face complex challenges in their lives, to refurbish donated IT equipment and to provide informal IT training and technical advice.
Refurbished equipment is re-donated, loaned or provided at low cost to those in need such as job seekers, those with additional needs, schools and other groups.
The team was delighted to recently donate a gaming computer to Peak School in Chinley and is looking forward to supporting them with more equipment in coming months.
As well as supporting local individuals and groups, PCrefurb has sent equipment to school projects in India and Kenya.
PCrefurb was founded in 2018 as a community group, developing from the popular Life Skills course at The Bureau.
It achieved charity status and earned accreditation as a Microsoft Registered Refurbisher in 2019.
Details of how to donate to PCrefurb or to apply for refurbished equipment can be found on their website - pcrefurb.org.uk.
Main image:
CELEBRATION: Members of PCrefurb say they will use the money to bridge the digital gap.