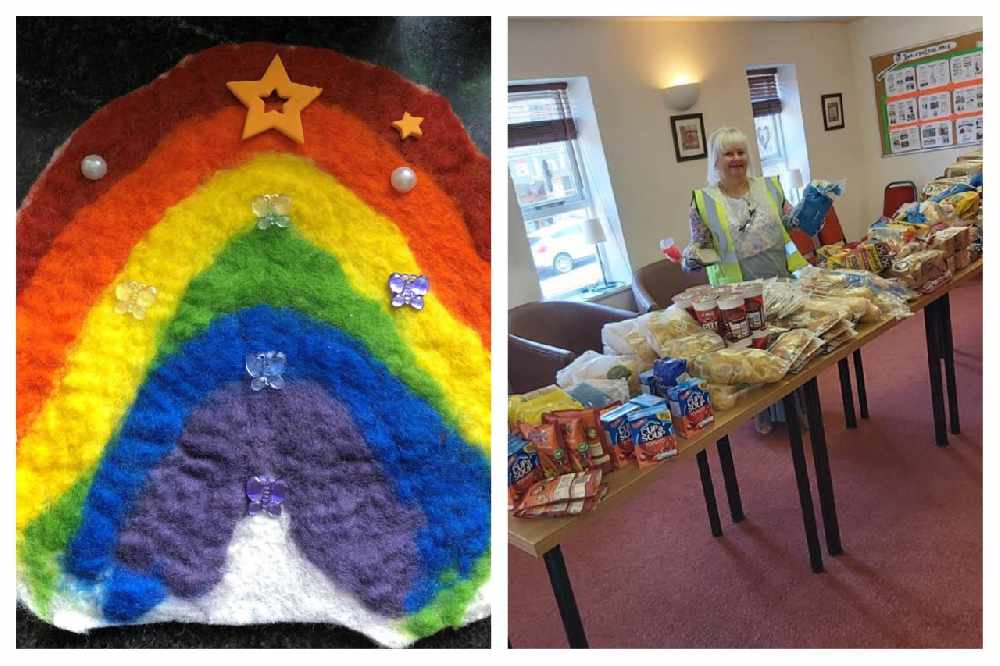 A successful initiative ran by a Glossop charity to help local good causes has just passed a significant milestone. 
The Bureau's Community Wellbeing Grants programme has surpassed £100,000 of funding, providing over £104,000 in total since 2017 to more than 20 local groups which give important support to people across Glossopdale.
In the past few months, emergency funding has been provided from the programme to a group of projects responding to the Covid-19 crisis.
A total of £18,597 was paid to the People of Whitfield, Hadfield Coming Together, Glossop Arts Project, Mentell and PCrefurb to adapt to increased demand and challenges for their services when the pandemic hit.
Across the life of the Community Wellbeing Grants programme, applicants for funding have ranged from choirs, mental health support, art therapy and food poverty projects, as well as community luncheons, support for visually impaired people, and those struggling with digital literacy.
The Community Wellbeing Programme is an initiative which aims to support people to improve their wellbeing and reduce pressure on the NHS and social care services.
In conjunction with Action Together, Tameside's own Community Wellbeing project, £1.3 million has gone to local small groups and charities - all aimed at creating a sense of community and helping and supporting those in need.
Sonja Quirk, Project Manager for Glossop Arts Project, commented: "Thanks to the new funding we are able to extend our project and offer Art from Home packs to more people, who haven't been part of Glossop Arts Project in the past. We will also be able to keep this project going until November or December.
"This is really important as we know that some people won't feel ready or able to come back to a face to face setting even when the restrictions are further relaxed. We'll need to consider whether we should keep this as a viable service to those who are isolated at home even when the pandemic is over."
Mary Jessop, Trustee and Treasurer at PCrefurb, commented: "This grant enables PCrefurb to continue to bridge digital divide and through this funding we can now extend our work wider to include working closely with other local agencies to deliver positive outcomes to the community."
Main image:
Glossop Arts Project and Bellies Not Bins are two of the projects which have benefitted from The Bureau's Community Wellbeing Grants programme.