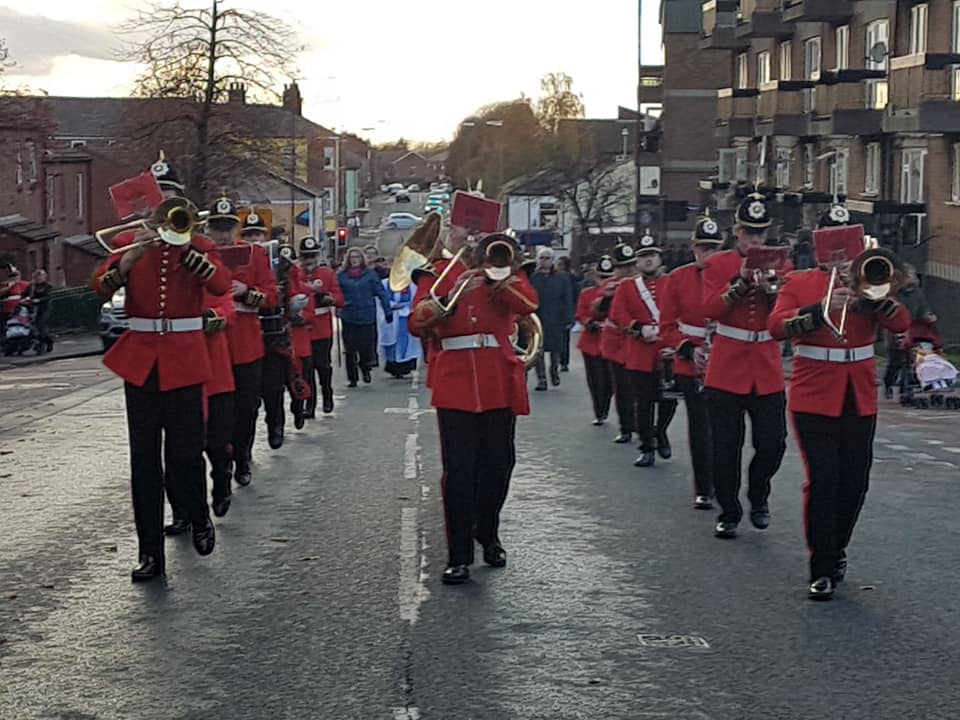 Image credit: Adamson Military Band.
A Glossop charity has stepped in to help a Dukinfield-based brass band get digitally connected again, after they were the victims of a burglary last year. 
Adamson Military Band recently got in touch with PCrefurb to see if they could help to provide a computer.
Secretary Karen Bailey said the band's base at The Old Courthouse on Russell Street was burgled before lockdown last year and their computer was taken - which had a complete library of more than 4,000 pieces of music stored electronically.
PCrefurb refurbishes donated IT equipment and aims to give it, at little or no cost, to those in need to help "bridge the digital divide".
The charity said they were "very happy to help" by supplying a desktop computer to the band, who said a "heartfelt thank you" in return.
The machine has been installed in the band room and will soon be loaded with a huge library of music among other things.