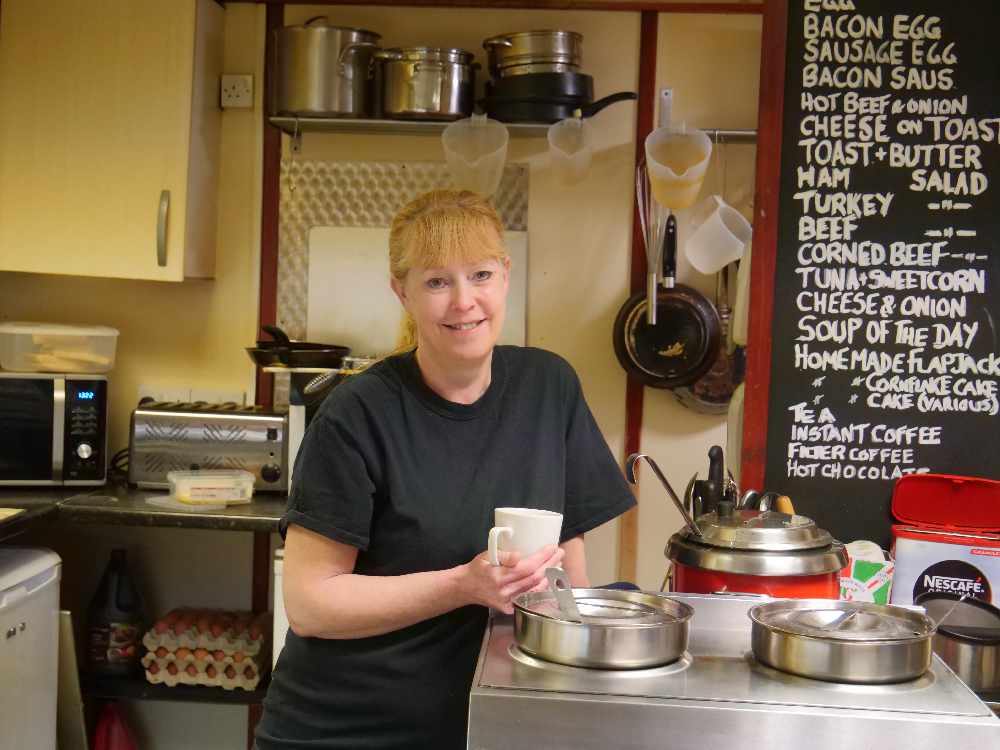 Cafe owner Donna Bray says she is weeks away from losing her £40,000 livelihood unless High Peak Borough Council has a change of heart.
Donna, 52, will say goodbye to her business in Glossop Market Hall on Saturday, April 25, when the building closes for renovations.
Unlike other traders she hasn't been offered a space in the former Carpetright unit in Wren Nest Retail until the market re-opens in around 12 months.
The building does not have planning permission for cooking.
Donna told the Chronicle: "The council has a legal duty to find me other premises, but they haven't done.
"They are taking away my livelihood, I wanted to stay here until I retired, now I can't."
Donna says she bought the cafe for £20,000 and invested another £20,000 on new equipment and fittings.
She also says the council want her to shift everything out of the cafe by Monday, April 27, but claims it is too short a time limit.
Donna says it means she is likely to 'walk away with nothing' ...except the £2,800 'compensation' which she claims the council has to pay under the terms of her contract.
On the reason why HPBC says she cannot move into Carpetright - with cooking not allowed because there is no extractor fan - she believes none is needed because she operates a domestic electric cooker.
Meanwhile, other traders have visited the Carpetright building they will call home until around Christmas and some say they are not happy with it.
One stall holder said: "Plaster was coming off the wall in places and the place needs painting. They are expected to trade from 'trestle tables' and stalls from the outside market."
Cllr Damien Greenhalgh, Deputy Leader and Executive Councillor for Regeneration, said: "Following consultation with traders, including asking for their ideas for alternative temporary venues for the relocation of the market, the unit at Wrens Nest has been identified as the only potential location.
"We are now in the process of making sure all the stallholders who have expressed an interest in relocating have the chance to see the unit before making a final decision on whether they want to trade from there and we will discuss further with traders the arrangements for stalls and any changes required.
"We are fully aware of the concerns expressed by Donna Bray and we are addressing these separately and directly with her.
"We know that this is an unsettling time for our market traders and I want to, once again, strongly reiterate our firm commitment to supporting them whilst we carry out the essential roof replacement works," he added.
Main image:
NOWHERE TO GO: Cafe owner Donna Bray.